Recently updated on October 25th, 2022 at 11:15 am
Expanding a business is a dream for all entrepreneurs. Who wouldn't want to have a larger office or a bigger physical store for products and services? Consider several things for those planning to remodel or expand your business space, including using your budget and a business loan calculator if you are taking out loans. To start, here are the factors you need to take into account for remodeling your space.  
What to take into account for a remodeling 
As you expand your business, you will get overwhelmed by many things, especially if this is your first time renovating or expanding your business office or store. That's quite normal. But, you need to prioritize some things to get you going. 
The number one consideration you have to take into account is your budget. Your expansion expenses would depend on how big your business office is and how you plan to renovate or remodel it. The more you want the place to be fancier, the more you will spend on accessories and furniture. If you add extra rooms, you will also spend a significant portion of your budget on those. Make sure to stick to your budget for a lesser hassle later on. 
Another thing is borrowing money for expansion, which is a good thing. Business loans are considered investments if you are using them to finance your enterprise for profit and growth. But what do you have to consider when getting a loan? First, of course, you have to look into the amount. Your remodeling plan will say a lot about how much you should borrow. So, even before you start your renovation, make sure that you have a remodeling plan where all the costs are listed. Next, you have to consider the interest and penalties. A business loan calculator is an excellent tool for you to determine how much more you need to spend on repayment. 
Moreover, it's best to consider the options you have. Do you really need to remodel, or is it better to move to a bigger space? This is another matter to take into account, especially when you are open to more options. If you need to move to a better space, you have to leave your existing location, transfer to your desired office space, and start planning your renovation again. 
Finally, always have a plan before you spend. You don't want to get yourself into more trouble by spending most of your expansion budget on nothing. A plan will help you get through the process. 
Budget and costs of business remodeling
The cost of remodeling a business location depends on many factors, such as the size of the space, layout, designs, furniture and fixtures to add, and the period of construction. 
The size of your business space says a lot about your budget. The bigger the area, the more you will spend on renovation. In the U.S., the average cost per square foot to remodel an office is $200. You have to consider the size of what you are going to renovate to plan your budget. Remember, you are not limited to the cash you are currently holding right now. You can choose to get a loan and use a business loan calculator to compute the amount of interest you need to pay. In this way, you can manage your business finances properly. 
The layout, design, and furniture are also part of the budget. You have to talk to your space designer to do the layout you prefer for your business site. Keep in mind that this is a separate expense from hiring a contractor in case you need construction. 
Modern ideas to renovate your business spaces
After planning your budget, the next step is preparing the design itself with the help of a professional. While you can renovate with your ideas, it's best to have an expert interior designer by your side to put together the concept you have in mind. For inspiration, here are modern ideas you can choose from. 
1. Minimalist Office
Out with the old, in with the new. That's how you can describe a minimalist office these days. People, especially young professionals, are now fond of simple yet classy designs—white walls, nude lamps and chandeliers, white metal tables and chairs, full-sized body mirrors, and plants. If all combined with neutral colors, you will achieve a minimalist office that will appeal to your employees and customers. 
2. Fancy Space
If you are not fond of minimalist styles, you can always choose the fancy one—pastel pink walls, gold lamps, gold frames and mirrors, and anything fancy to add spice to your space. Again, if you are not confident with designing, it's best to seek professional help. 
Your ideas will depend on how you want your office to look. Brainstorm and put your ideas into a plan. In this way, you can get a clearer picture of the result. 
3. Tools and tips that will help you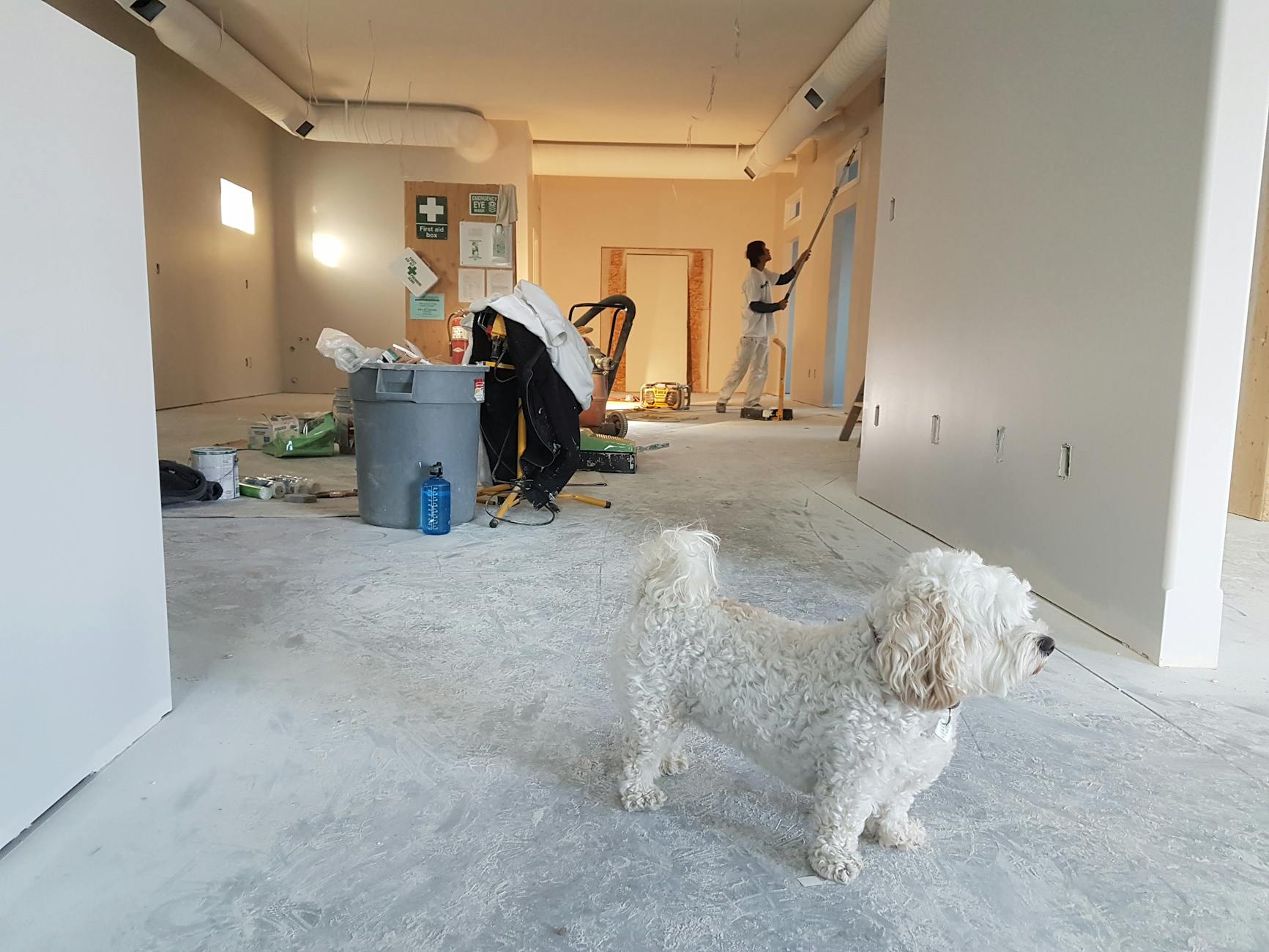 Remodeling is not an easy task for an entrepreneur. But with the help of the right tools, you can easily finish the process. Some tools that will help you are: 
Planner – this doesn't have to be a physical notebook. You can go for a digital planner where you can jot down your notes and plans. 
Business loan calculator – you will need this to plan your budget for remodeling, especially when getting a business loan. 
Calendar – this will help you check your schedule to buy the things you need and schedule the construction itself. 
Conclusion 
With a plan, you can expand your business quickly. All you have to do is take your objectives, align them in your budget, and ask for professional help. But, remember that remodeling and expansion don't happen overnight. You have to allocate time to plan and do the construction work. As long as you are sticking to what you originally mapped out, everything will fall into place.