Every office worker knows how stressful it can be to deal with multiple projects simultaneously. Tons of Emails, Slacks messages, phone ringing off the hook can make you feel frazzled. Rather than quitting the job and destroying your career, make sure you get to know how to deal with it without doing anything extravagant. 
If you are stressed at work, and you want to make yourself relax sooner rather than later, here are the 5 smart ideas to help yourself: 
1. Kick Off Your Day Most Ingeniously 
A rough morning can make you feel stressed and depressed, and when you feel that way, there is no way you can perform well at your workplace. So, what needs to be done is to start your day in the best possible manner, so you can arrive at your office without feeling exhausted. 
One of the things that can prove beneficial for you is to separate your personal life from your work life. Make sure your house chores won't stymie your progress at work. It is also suggested not to skip breakfast, so you remain enthusiastic for the rest of the day. Moreover, it'll be great to have snacks and juice at your table to cope with stress anytime. 
2. Staying Organized Is The Way Forward 
Disorganized people are more likely to suffer from stress and depression, especially at work. No matter how hard they try, they generally end up being pressured because of their poor organizational skills. 
When you work in a company or an organization, they expect you to perform to your full potential, so there is no way being a mismanaged person can help you stay energetic all the time. An organized individual won't rush in the morning, and eventually, there won't be any hustle to get out at the end of the day. 
We always recommend workers stay ahead of their tasks to avoid clutter. Not only will it make you get rid of unnecessary stress, but it increases your productivity as well. 
3. Keep Your Perfectionism In Check 
At work, everyone wants to give his 100% to get things going in the right direction. However, being a perfectionist can lead to stress and depression. When you have a busy schedule and multiple tasks to take care of, better don't try to become a perfectionist, but complete all the projects as flawlessly as you possibly can. 
The best strategy you can use is to do your best and congratulate yourself for your efforts even if you haven't achieved perfection. Your boss will surely like you for being a perfectionist, but if you don't complete all the assigned projects because of that particular trait, the same quality of yours will be considered as your weakness. 
Once you learn to become happy without achieving perfection, you can significantly help yourself dealing with stress and anxiety. 
4. Reset The Panic Button 
While working inside the workplace, an employee has to deal with tons of projects and tasks that can prove to be energy draining. The thing about working in an organization is that you cannot let your temper get the better of you; otherwise, you'll most probably lose your job. 
In such scenarios, you need to know how to reset your panic button to remain cool and calm as long as you are at work. How about you bring yourself a stress release enter button as your stress-relieving key?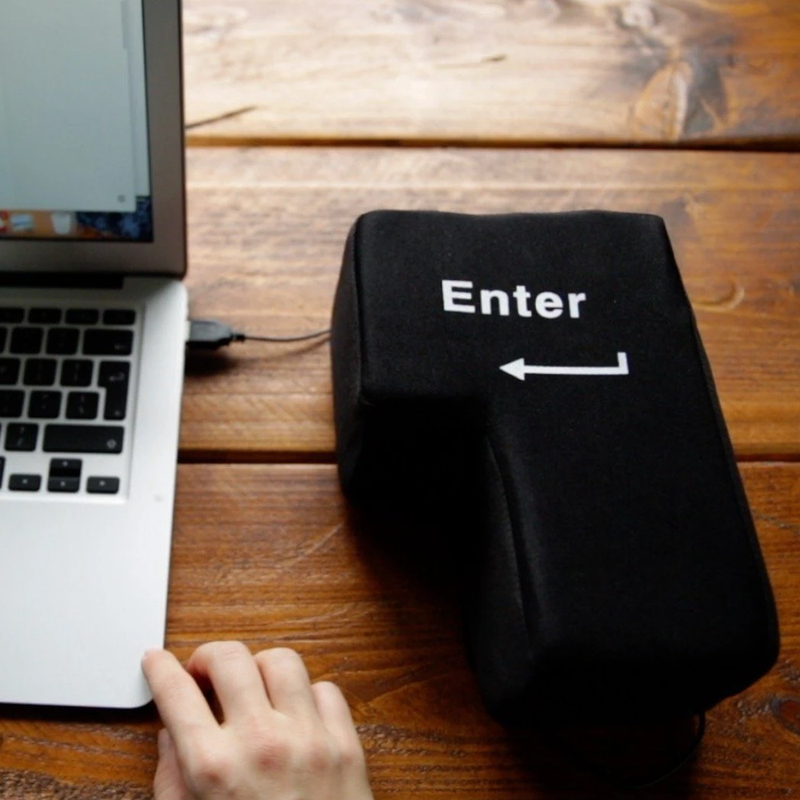 Would you like to know a smart way of managing your unnecessary stress? 
Well, position your thumb on the side of the middle finger to apply pressure. It will regulate your blood pressure, and eventually, your panic button will automatically reset. Moreover, acupuncturing your trigger points can also reduce your anxiety. 
5. Stay Away From Office Politics 
Interpersonal conflicts will be there in the office, but you need to be strong enough not to indulge in such disputes. We know how hard it can be to escape the conflicts and politics at work, but if you fail to do so, the tension and stress will take over your mind. 
Try avoiding people who really don't matter because that's how you can focus on your priorities without decreasing your productivity. As an employee, make sure you ignore the dirty politics and report the higher authorities if there is any kind of problem.  
However, if a conflict gets the better of you, try to handle it without making any mess. 
Wind-Up 
Work and stress go side by side, and there's not a lot to debate about it. However, being creative can help you fight stress and tension to make you feel at peace.  Have you liked to ideas we mentioned above? Yes? Which one of the ideas stood out for you? 
Let us know!