Recently updated on October 25th, 2022 at 11:10 am
Whether you run a business, or just want to write your own personal thoughts down in a blog that you can share with others, setting up a website can be a great idea. It offers a platform that almost anyone around the world can visit and access, and it also can help you to find like-minded people.
For many though, building and designing a website can be a daunting task. However, it doesn't have to be. There is always the option you can pay someone to create one for you, but not everyone has that kind of money to throw around. So we're here today to bring you five tips to help you on your way to not just making a website, but creating an effective website that will help your new site flourish. Here are our top 5 tips:
1. Choose a Content Management Platform
This one is especially helpful for those of you out there who are beginners and don't know how to code. A Content Management Platform (CMS) is basically software that allows you to build a website and manage the content on it, in a super easy and simple way. But there are a number of different ones out there, so you may need to check which CMS platform to choose.
Three of the biggest out there at the moment are Wix, ideal for beginners, Shopifiy, ideal for anyone wanting to start up an online store, and WordPress, the biggest of them all. Now for many, Wix is a great starting point, because you literally can just drag and drop content you want anywhere on your site. It's such an easy system to use. But it can be quite restrictive too, which is why WordPress is the most popular of the lot.
That's because WordPress is open-source, meaning anyone can use it and edit it to their needs. There are a number of different website builders you can install on their platform, some which will allow you to set up your website just like Wix, by dragging and dropping whatever you want. But WordPress has so much more customizability thanks to an almost endless list of plugins you can install to add a wide range of features to help your site grow.
2. Know the importance of SEO
You may not have heard of SEO before, it stands for Search Engine Optimization, and essentially it is to do with the discoverability of your website. Therefore, if starting a new website, it's important to get this right from the start. Because not only will it benefit your site in terms of growth, it'll also save you time in the future if you don't start now and decide to go back and edit it all later.
There are a number of plugins available for all the CMS we mentioned above to help you in setting out good SEO strategies. A lot of it is based around background information such as metadata and alt text on images. Which may go over your head as a newbie to website building. But don't worry, because these plugins are all designed to make it incredibly easy, asking you to just enter the info it needs for good SEO, then it does all the hard bits for you.
If you're going to create a blog specifically, then it is particularly important to make sure any articles you publish are all optimized. Because with a store, people will always find you, especially if you sell unique products they are looking for. But with so many blogs out there, you have a lot of competition. So lookout for some SEO writing tips that will help you to better optimize your content.
3. Have a nice simple design
When it comes to designing the layout of your website, you don't want it to be cluttered. If it looks a mess or is completely flooded with adverts that distract from the messages you're trying to get across, they will leave pretty sharpish. It's so easy to jump around the internet and look at a variety of different websites to see how well they optimize their space and content.
You also want to make sure that your design fits in with your website's theme. If you're creating a website about bird watching, you don't want everything shaped like fish. If you're thinking of setting up websites about sports betting tips, gambling news or about card games, you don't want to fill it with images of hot dogs and other foods. Look at what other people do or sports specifics such as sports.yahoo.com, si.com, among others, and then you can see how well everything is related, how simple it is to navigate, and you can follow their example.
Just make sure you aren't copying the content of other websites though. Because that is essentially theft of the hard work they've put in.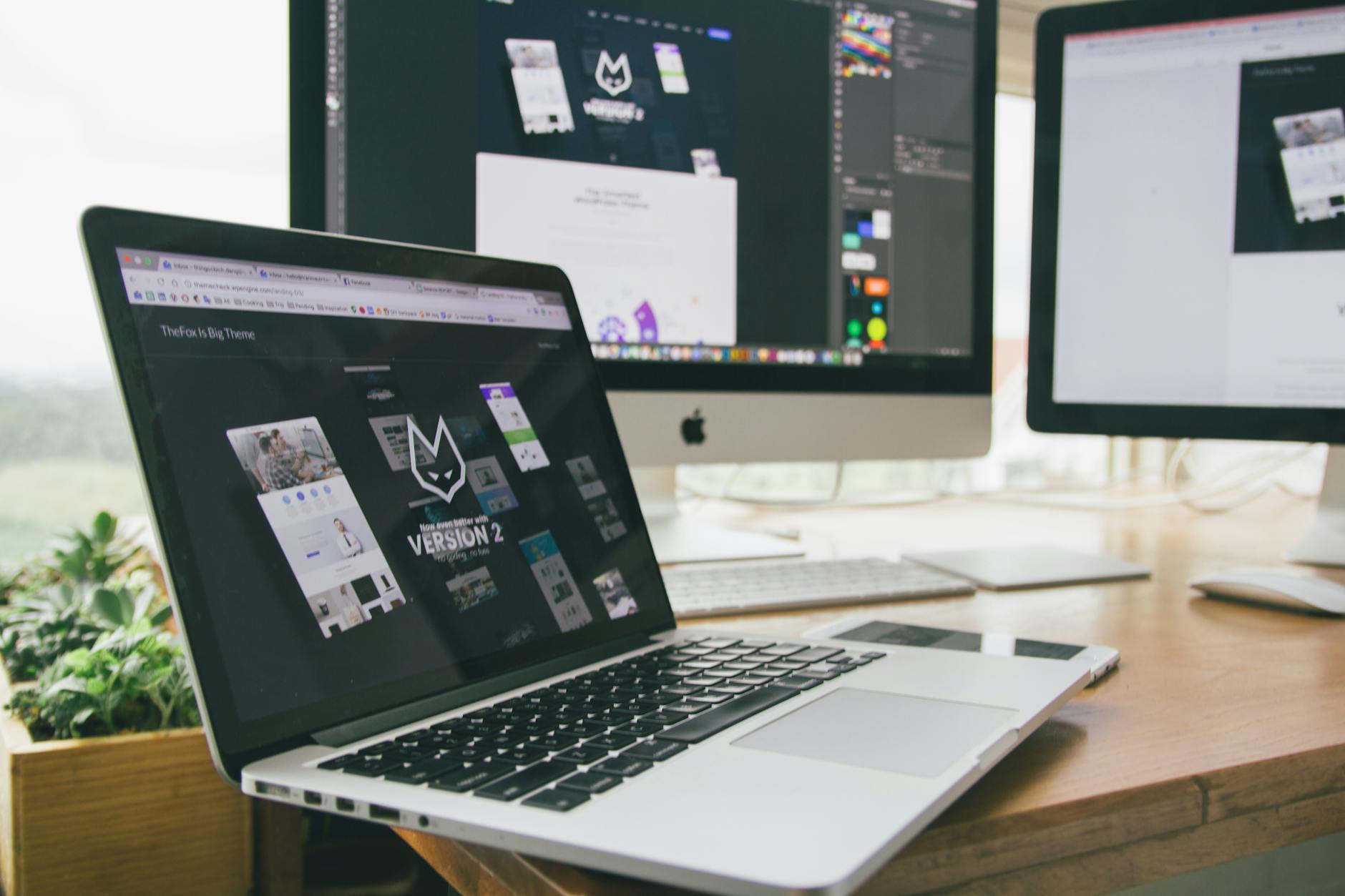 We've mentioned it slightly above, because this does come under design a little bit. But essentially, you want to make sure people can navigate your site easily to find what they're looking for. Have a nice structured menu that identifies the areas of your website, make it easy for them to find ways they can contact you if you have questions. And one more, add a search bar to your site. It will make life so much easier for visitors to find what they want.
Whilst this isn't directly part of creating the actual website, it is a must if you're going to want people to come visit your site. You can set it up so that as posts go live on your site you can automatically post to your social channels like Facebook, Instagram and Twitter. This will help to draw people in, and give potential visitors a new platform to discover your content.
People could be browsing their phone one second, and then be surfing your website the next. It's that easy to use modern technology to help benefit your business or blog.
The only issue with automatically sharing posts though, is they are less customized. So sometimes it is better to create posts yourself. You can then use relevant hashtags to gain more exposure, and also respond to any likes, retweets and comments you get. Because the more you engage with the audience, the more successful you are likely to be.
Closing thoughts
There you have it, five top tips to consider if you're going to be creating a new website. It doesn't have to be as daunting as it once was, coding everything in HMTL, it's now so much easier. And if you make sure you follow these steps, then you have a better chance of your new website being a success.