Recently updated on October 25th, 2022 at 11:01 am
ERP software initially started as a system to efficiently perform back-office functions like financing and accounting but has now expanded into an intelligence system that can handle front-office business functions like marketing, sales, and even eCommerce.
ERP (Enterprise Resource Planning) system helps business owners to transform, scale and integrate their businesses. Custom ERP software development is often synonymized with organizing and automating an ERP designed especially for the needs of your business.
Modern problems require modern solutions, and one solution to overcome the differences between the customers and the business is to upgrade the type of customer care or customer support services offered. Companies need a modern approach to ERP integration that will result in better customer service. 
What is ERP?
Enterprise Resource Planning (ERP) is a widely used business management software that handles several business functions such as billing, shipping, accounting, supply chain, customer services, and marketing.
Think of it as software that'll make all the essential business functions more accessible for companies. A better understanding of ERP systems will lead to a better understanding and hence, a better business environment.
What does ERP integration mean?
ERP system integration connects ERP software with other applications and data sources such as eCommerce, Customer Relationship Management (CRM), Electronic Data Interchange (EDI), and other marketing tools a scaling business utilizes. 
These platforms or software are used for different business functions, so synchronizing them with your ERP system will result in workflow efficiency, business processes, and team collaboration. 
Why is custom ERP software integration necessary?
ERP integration software is used by businesses to integrate their ERP software with other applications that are useful for the business. The main target of custom ERP integration is to improve productivity, share data across systems, and enhance customer insights. 
Why should you focus on ERP integration?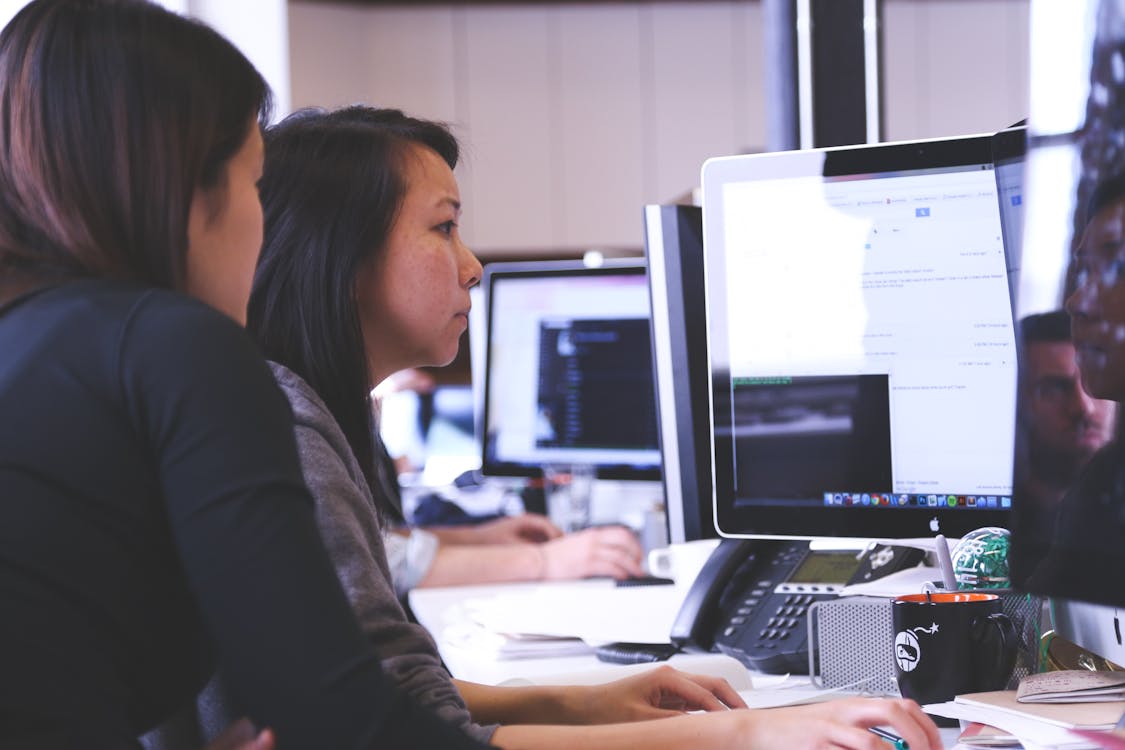 Many functions could go wrong if you do not have an integrated ERP software, some of which are as follows:
Operations are more prone to error

Manual data flow is time and energy-consuming

Poor sales funnel conversions

Conflicts and dissatisfaction among the team


Underproductive business revenue
What software can you integrate with Custom ERP software?
At this point, the only you will have in your mind would be what software you can integrate with custom ERP software development. Well, the list is elaborated below.
1. Customer Relationship Management (CRM) is used in the sales department of every business. They contain most of the customer data and the sales funnel. Integrated ERP with CRM ensures better customer service and unified data.
2. E-commerce integrated with ERP will empower connections between all chains required for quicker and more effective eCommerce operations.
3. Business intelligence (BI) software helps you lead your company to a new level of decision-making and use the data you generate more intelligently. Typically, these solutions include enterprise network monitoring, data mining, warehousing, reporting, etc. The ERP integration here can give any employee access to possible data ideas and provide a certain level of freedom while making decisions.
4. Project management is an integral tool in the success of any business worldwide. ERP integration allows you to exchange data effectively and improves planning and scheduling.
Benefits of ERP integration
Custom ERP software integration is customized to cater to the department's requirements and the information flow that has to be exchanged within them. Following are the benefits of custom ERP software integration enlisted.
1. Automated business process
Changing your business functions and entering data will consume your time and drain your energy. ERP integration helps you to maintain a steady workflow across all the departments. With customized ERP integrations, your business flow won't interpret as it customizes according to your requirements.
2. Cost-effective
If someone tells you that customized ERP software development is expensive compared to ready-made ERP software, know that it is only a myth. Most organizations and businesses consider it highly cost-effective.
As customized ERP integrations are based on needs, they are pretty cost-effective and budget-friendly.
3. Time-effectiveness
Using the ERP integration software eliminates the tiresome process of manual data entry into the ERP. Thus saving time for other business expanding processes such as optimization, market penetration, business expansion, and implementation of new features.
4. Rapid-sales Conversions
Rapid conversions mean that more web traffic is converted to leads and vice-versa in a short time than before assembling your ERP application. Leading information from Customer Relationship Management and eCommerce quickly flows to eCommerce, enabling every department to work together to meet specific customer needs and requirements. Many leads are successfully processed in a short period, which provides double the benefits of enhanced customer services and business profitability.
5. Enhanced workflow
Integrating your ERP with other business tools will result in an enhanced workflow. By centralization of the data, every employee of the company would be able to know what the other one is working on. This will result in transparency, priority levels, and smooth workflow for every employee working in the business.
6. Edit-friendly
Customized ERP integration is extremely easy to edit. You can always design fresh features to add if there's a need.
7. Customer services
As the ERP software will be customized for a specific business, the customer care and services that come with it will be more personalized. The system will not give any bugs or glitches, as it will be already tested for that specific business requirements.
8. Holistic customer image
ERP integrations with eCommerce solutions will result in data on customer behavior, buying habits, preferences, etc., which will help you find a better approach to dealing with potential customers and scale your business.
When scaling a business, most companies fail because of low product prioritization, non-future-oriented infrastructure, or simply because the teams are over-enthusiastic.
Altamira operates to intercept the delay and increase growth quickly and sustainably. The company knows that ERP is a part of the infrastructure of a business and nobody wants to start over. With custom ERP integration, all one has to do is add tools that will work for your business.
Conclusion
ERP software is a must-have for any growing business. It helps the business in scaling and growth. With custom ERP integration software, you would be able to access all the software that you require in one single platform.