Recently updated on October 25th, 2022 at 11:03 am
The COVID-19 pandemic is now entering its third calendar year and it's hard to look back at the beginning and try to imagine what a profound effect it would have on the world. It's not just the healthcare industry that has been impacted, as the ripple effects of the pandemic have continued across the globe.
While many industries have contracted, some have grown as a result of the pandemic. Curious to know which industries have managed to weather the pandemic and grow in the past couple of years? Here are five that are worth noting. 
1. E-Commerce
The industry that has probably grown the most as a result of the pandemic is the E-commerce industry. Think about all the things you have personally purchased online in the past two years, and now ask yourself if your online purchasing habits have increased or decreased during the pandemic? There's a good chance they have increased dramatically.
With lockdowns that have happened on and off around the world, people have relied on online purchases instead. Even once stores reopened, many have continued to make their purchases online to avoid crowds and to take advantage of the convenience factor.
One particular e-commerce stream that has made a name for itself during the pandemic is food delivery apps. Whether this is takeaways from local restaurants or online grocery shopping, these have proven to be incredibly useful and popular.
2. Online Gaming
Another industry that has grown by leaps and bounds during the COVID-19 pandemic is the online gaming industry. This one makes perfect sense thanks to the amount of time people have spent at home on their own over the past almost two years now. Online gaming has given people a way to entertain themselves and socialize if they choose. It has been a window to the outside world all from the safety and comfort of your own home.
But which online games have been the most popular? Well, it's been a broad mix, not just in games, but in gaming platforms. Some have opted for the more traditional route of online gaming through the computer or maybe their mobile device. For these platforms, things such as video poker, table games, and online slots have all been huge hits. You can find the best sites listed at OnlineCasinos, covering some of the most popular UK options. You can also find information on welcome bonuses, check out a rating and score system, and learn which gaming site would be ideal for you and your preferences.
For those who prefer a gaming system like the Xbox, PlayStation, or Nintendo Switch, there were plenty of new and exciting releases as well as updates to popular games. Some of the more popular options across these platforms included:
Minecraft

Fortnite

League of Legends

Super Smash Bros. Ultimate

Call of Duty: Black Ops IIII

Rocket League
3. Home Workout Items and Equipment
You'll need to go back to the early days of the pandemic to trace the beginnings of this industry's rise. Again, it can be attributed to the lockdowns and the number of times people had to spend at home and indoors. Suddenly there was a need to stay fit and active while at home. Personal gym and fitness equipment started flying off the shelves and much of it ended up in short supply and back-ordered.
Today you can come across these items much easier, but even still they remain in demand. It seems as though plenty of people has traded in their expensive gym membership to pursue their personal health goals outside the gym instead. The following items are among the most popular:
Weights

Yoga mats

Resistance bands

Treadmills

Exercise bikes

Elliptical machines

Rowing machines
This also sparked a secondary growth industry which was athletic wear (clothing) and athletic shoes. Again, it got to the point where it was hard to find much in terms of available options. Stocks have been replenished now, but some of the more popular items can still be hard to find.
4. Healthcare IT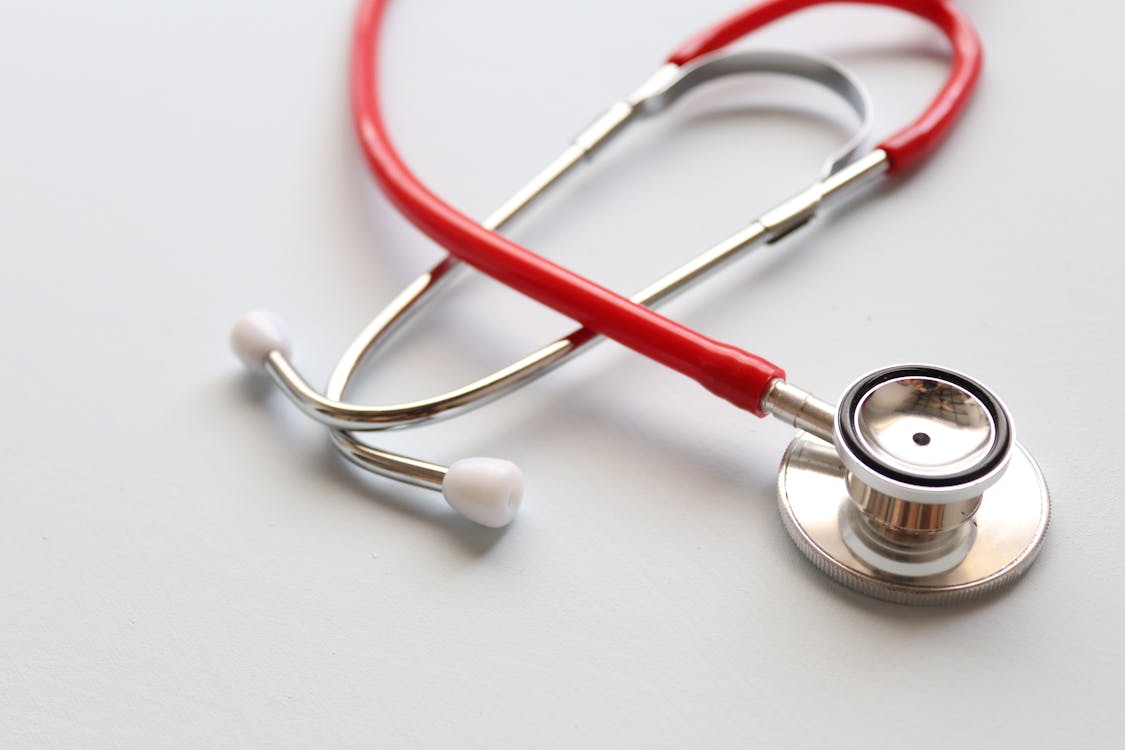 It's impossible to point out all the growing industries during the COVID-19 pandemic without also listing the healthcare IT industry. This industry has evolved quite a bit in the past decade and is now facing interest like never before. Much of what is being used helps to improve the patient-care experience and ensure data is properly kept and organized. Watch for this industry to remain a big player and grow even more.
5. Online Streaming Services
Another way people have kept themselves busy and entertained is via the many online streaming services now available. Where you may have only had one service before the pandemic, now that we are a couple of years into it, chances are you've probably subscribed to a couple at this point. 
Where these streaming services excel is with the convenience they offer. Subscribers have instant access to thousands of titles that they can enjoy any time they want. Not only that but they can be streamed on different types of devices, whether that's a smart TV, desktop computer, laptop, tablet, or mobile phone. This allows people to enjoy content while on the go, which is added value.
If you look back to March 2020, Netflix had to reduce its streaming quality all across Europe for a short period due to never before seen usage. So many people were trying to stream content that Netflix was at risk of crashing. The temporary solution was to reduce the quality for all subscribers.
As for the best streaming services to get in the UK, that list should include:
Netflix

Amazon Prime Video

Now TV

Disney+

Apple TV+

BritBox

Hayu
Many streaming services are now offering exclusive content such as movies and series, so it makes sense to have more than one subscription.
While it's true the pandemic has taken a toll on many industries around the world, that hasn't been the case for all. Some industries have managed to grow at record rates and are showing no signs of slowing down.