Recently updated on October 25th, 2022 at 11:28 am
We are witnessing some of the greatest transformations in the healthcare industry. The Covid-19 pandemic has helped to accelerate the use of healthcare technology. Technology can take the huge amount of data generated by the healthcare industry, analyze it, find patterns that enable clinicians, researchers, and administrators to make better decisions that will improve, optimize, and move healthcare from being preventive to becoming more proactive. 
Here are 7 of the most significant changes that we can look forward to making healthcare more efficient, more personal, and more proactive. Some of these changes may help medical practitioners provide proactive treatment to prevent disease or delay the onset.
1. Robot-Assisted Surgery
More than 7.2 million robotic surgeries have been performed so far in the world so far. It is becoming widely popular for its surgical specialties, low complication rates, quicker recovery of patient outcomes to daily routine decreased hospital stay, and decreased risk of infection. It is being used for hysterectomies, prostatectomies, hernia repairs, as well as colon, thoracic, orthopedic, and gastrointestinal surgeries.
Robots basically function as a surgeon's finger converting complex surgeries to ones that are minimally invasive. With a 95% overall success rate, the rise in this type of surgery with more advanced technology will produce even better benefits
2. Telehealth
More than 30% of healthcare organizations are using video-based telemedicine services and this number is rising as healthcare systems see significant benefits for both patients and medical workers. 
Telehealth has exponentially increased after the Covid-19 pandemic and has made it possible for healthcare to enter home care. To help in diagnosis there has been an expansion of remote patient monitoring services that can record vitals and send this information to your clinician.
The growing use of medical wearable devices and video-based telemedicine services is predicted to be the new norm. Technology is enabling healthcare services to serve patients right where they are. 
3. Virtual Reality/Augmented Reality (AR/VR)
VR/AR technology has been used to teach medical students giving them a more realistic learning experience. It is being used to calm patients with post-traumatic stress disorders (PTSD) and to nurture social skills in children with autism and other disabilities. VR is a useful treatment in patients who suffer from spinal cord injuries partially restoring their mobility.
A report from Grand View Research predicts that the global healthcare market for VR/AR is likely to be worth over $5 billion by 2025.
4. Artificial Intelligence
AI is helping doctors simplify diagnostics and the decision-making process. For instance, Google's DeepMind created an AI algorithm to analyze breast cancer which outperformed all human radiologists to identify breast cancer by more than 11% on average.
Deep learning techniques such as these can analyze images, recognize patterns faster opening up faster diagnosis and decision-making action. Machine learning and AI modeling are helping pharmaceutical companies to discover new treatments and costs more quickly and at reduced costs such as is being seen during the time of the Covid-19 pandemic.
5. Genomics
Genomics is progressing quickly to the forefront of medicine. Genome sequencing helps us to better understand how diseases affect different individuals. It can help with preventive care but also helps us determine the best treatment options for chronic ailments based on an individual's genome sequencing. Genomics technology has been instrumental in developing and bringing to the public Covid-19 vaccines.
Thanks to genomics, we may see personalized medicine playing a more effective role in healthcare. The world's accumulation of genetics knowledge and easy-to-use bioinformatics tools have potentially limitless benefits for transforming healthcare – paving the way for preventive healthcare as well as more targeted, personalized, and proactive health.
6. Cloud computing
According to a McKinsey report, using data analytics to predict and prevent illness, medical practitioners can deliver significantly better patient care. Every $1 that is invested in cloud computing in healthcare is expected to have an ROI of $2 to $4. Cloud computing has many uses ranging from fraud risk, forecasting patient load, ensuring data security, predicting treatment plans to monitoring real-time data, and predicting disease outcomes. Today, about 30% of the world's data is generated by the healthcare industry.  
GS Lab, a worldwide tech healthcare partner, says that data comes from a variety of sources such as patient data, nutritional data, data from wearables, and connected sensors measuring critical health metrics.
7. 5G & IoT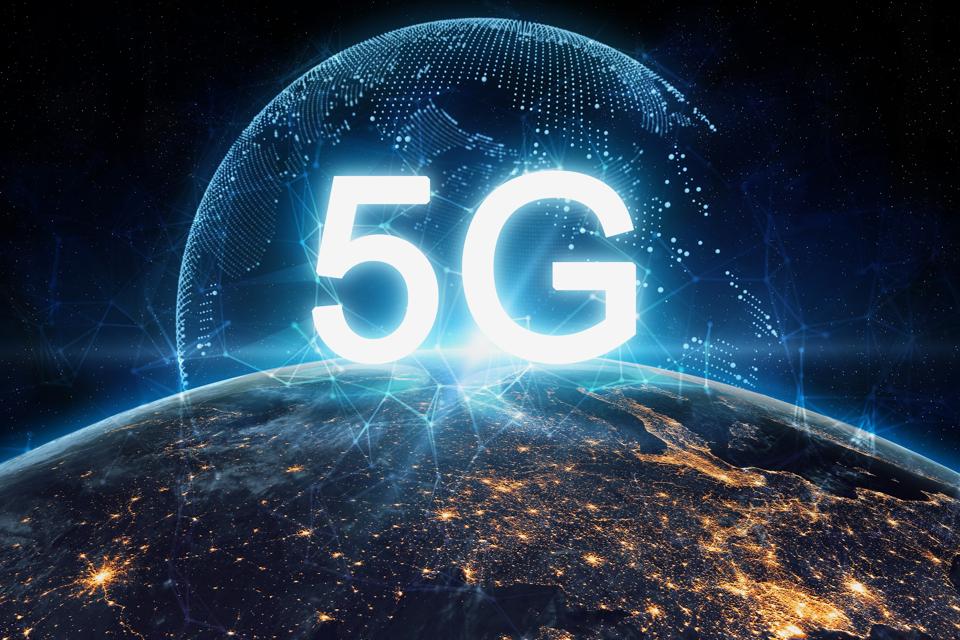 Image Source: forbesimg.com
The advent of 5G and connect capability is creating endless opportunities for healthcare. For instance, 5G connected ambulances capable of linking paramedics and medical practitioners can provide quick patient treatment, more efficiently. IoT devices tagged with sensors can be used for locating medical equipment like wheelchairs, defibrillators, nebulizers, and more.
It can also be used in asset management like pharmacy inventory control, environmental monitoring, or in the maintenance of equipment. IoT can be used to deploy medical staff at different locations in real-time. IoT-enabled hygiene monitoring devices can be used to stop the spread of infections in hospitals. The movement to smart buildings using IoT and the enhanced speed and efficiency of 5G will also help healthcare systems lower their overall costs.