According to Emirates.Estate, there are five things that every intending investor must know before involving himself in a market.
They include the business trends, the business prospects, the local terrain, the cost of the investment, and the profit expectations. Those various areas will now be discussed below.
Factors for consideration
1. Business Trends in Dubai
To comprehend the future, it is important to understand the past and comprehensively grasp history. Before the Dubai dream was birthed, it was perceived to be a fling of wastage embarked upon by the UAE government with many lofty projects that would never see the light of day. In 2008 in the wake of the projects, it wasn't easy to secure purchases such that only about 10 000 residential units were sold that year (out of about 30,000 available units).
But in 2009, demand was at about 70 000 while supply was only 40 000. Since then, it has been a steady increase in demand above supply regardless of the continued developments taking place in the city. Up to date, that trend has maintained a high tempo; there are more property purchasers than available units with each passing year.
Coupled with facets of tourism that are being developed year in and out, a huge chunk of vacationists visit the island and patronize its many services, thereby driving capital creation. In a nutshell, the business trend in Dubai regarding the realty industry is dependable.
2. Business prospects in Dubai, United Arab Emirates
Every well-meaning investor should know the business trend before launching their business. There is no gainsaying that no industry is independent of the other, and the financial strength of one area may overflow to affect the other. Expert analysts, including Bloomberg, project that the real estate industry in Dubai is set to increase in value by up to 13.5% in 2023.
It may interest you that after Dubai, the next high-ranking realty area is Miami, which is only pegged at a 5% increase; another prime location, such as London, is on 2%, and Los Angeles is at 4%. It means a property valued at AED1 000 000 in 2022 may become at least AED 1 135 000 in 2023; this improvement will cut across rentals costs and resale value.
Regardless of world inflation, you must admit it is a good deal. Now, that is interesting, but what's more fascinating is that the object of increase is not sponsored by only the realty economy but rather a function of the entire economic terrain.
3. The Local Terrain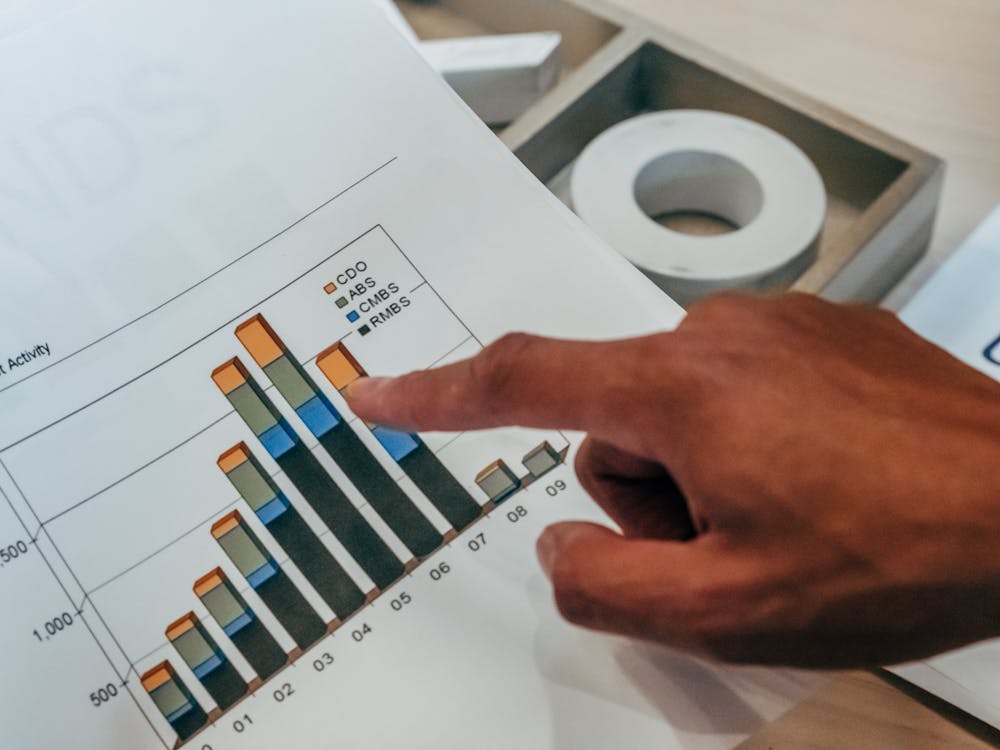 Understanding the local terrain means knowing what sells in the market. As buoyant as the industry is, not all kinds of property reap equal improvements capital-wise. A study of the local terrain revealed that luxury real estate carries the promise seen in the subsections above. As such, properties far away from the economic cities of Dubai may not reap the same margin of improvements investment-wise. For example, a survey shows that if you want to buy properties in Dubai for rental purposes, one-bedroom apartments make more turnover.
So, depending on your investment plans, it may be better to gather capital and get 2 – 3 single-bedroom apartments and put them up for rent rather than going for one large villa, which may only have 2 to three rentals yearly. After one-bedroom apartments, two bedrooms rank closely, followed by three beds. It was observed that villas have higher return rates when compared to four-bedroom apartments.
Homeowners would rather gather their capital and buy an exclusive villa than a four-bedroom apartment. It suffices to say for rental purposes, the lesser the room, the higher the earning potential. The local terrain tells you a lot about the potential of each unit or kind of property and guides your investment option.
4. The Cost of Investment
You must consider the cost of investment and the depth of your pocket. Never go into the Dubai real estate market blind or unsure of what you want; otherwise, you will be swept off your feet and end up with a premise you never envisaged. The realty market investment cost differs based on what you buy, the state it is in, the size, and sometimes even the developer.
This article will avoid making specific price suggestions as no price chart regulates general prices. But compare how much it costs to purchase and maintain the apartment vis-à-vis your 2-year capital potential over the project before you buy.
5. The profit expectations
They are good news for investors looking to enter the market. Professionals of the Emirates have taken a keen look at the profitability of the Dubai real estate fixtures for the next five (5) years and decided that investors will get a minimum of 5% interest or profitability regardless of the nature of the property they invest in, or the value or the use that such a property is utilized for.
This means if you purchased any property in Dubai and left it in 5 years, it will at least be worth 5% more. This minimum threshold is very impressive, especially when you know real estate well – that 5% is the best you can get from many locations worldwide, and real estate may even be more expensive in that terrain. It suffices to say that Dubai real estate overs value for money. It is not only a method to save money but also a great measure to multiply money.
Conclusion
This is a guide on the facts and figures for investors eyeing the Dubai real estate market. You will find information on the various real estate trend, the forecast for the year 2023, and the signs that determine the various economic conditions.
It was discovered that real estate in Dubai will accentuate by 13.5% in 2023, almost thrice the projection expected from anywhere else in the world, and that it may be a good time to invest in the industry. It was also discovered that one-bedroom apartments have a higher turnover in rentals, and luxury apartments in the heart of the city carry promise.