Recently updated on October 25th, 2022 at 11:43 am
Dubai is a part of the Arab region and because of that, it is a warmer country, compared to others. The summer lasts for eight months, but both the summer and winter months come to Dubai with an array of events, for people from all around the world to enjoy.
Many visitors, who come to Dubai, can also hire rent a car services to make their visit more convenient and easier, all they need to do is make a call and book a great ride for their stay.
Dubai is very popular with tourists and there are so many places to see and you would need to make a whole list before you get here.
It is often heard that Dubai has the best of both the East and the West, and below, five of the top places to visit in Dubai have been listed. Since not many people own a car here and using public transport can be a hassle, they can visit these places using rental cars, all they need to do is search for rent a car near me, service. 
1. Burj Khalifa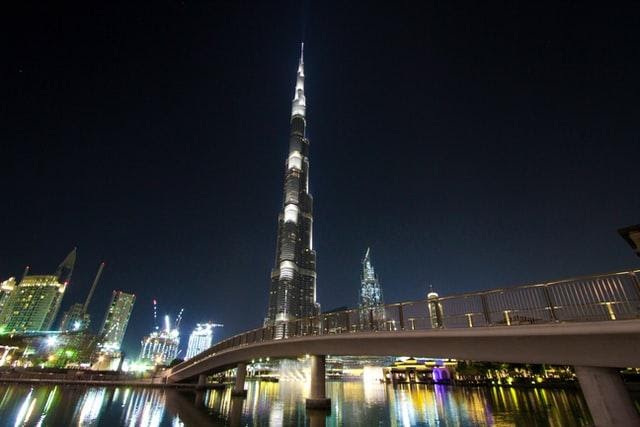 Burj Khalifa is one the most famous buildings all around the world for not only being the tallest building but for its marvelous engineering and architectural work. Hence, it is listed on the top of our list as well. Standing tall (tallest!) at 830 meters, the Burj Khalifa is definitely a must-visit for anyone coming to Dubai. With its inauguration in 2010, it is the tallest skyscraper in the world.
Since it is one of the top attractions in Dubai, it also offers visitors a restaurant, a viewing deck, a hotel, and an 11-hectare park. Visitors also have the chance to go to "at the top", where they can enjoy amazing views of the city of Dubai and beyond.
Apart from this, Burj Khalifa is also famous for hosting some of the best fireworks all around the world, on every New Year's Eve, since the last decade.
While the Burj Khalifa is easily accessed via the Burj Khalifa metro station which is around a ten minutes' walk, visitors can also experience driving around the immaculate structure and take selfies with it in the backdrop.
2. Dubai Mall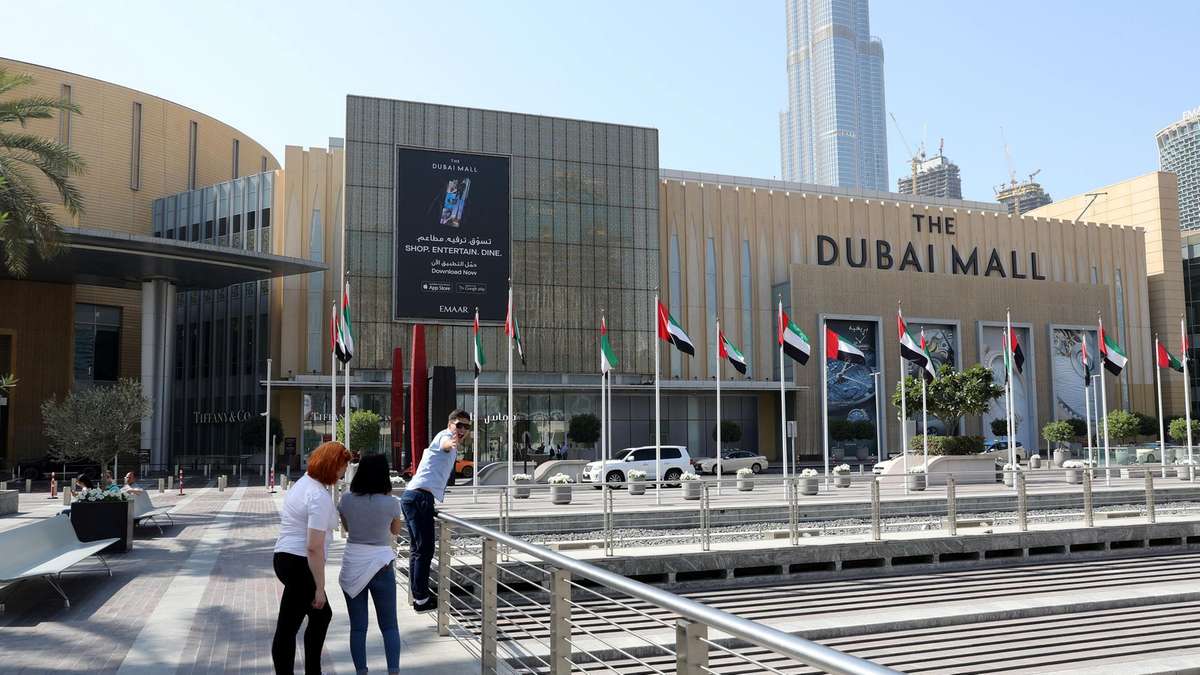 Image Source: www.thenationalnews.com
The Dubai Mall is a shopping mall, based in Dubai and is the largest mall in the world by total land area, and the 26th largest shopping mall in the world by gross leasable. It also has a total retail floor area of 502,000 square meters (5,400,000 sq ft).
The Dubai mall is a part of the 20-billion-dollar Downtown complex (called Downtown Dubai) and includes over 1,200 shops. The mall receives over 54 million visitors each year. One can access the mall from Doha Street, a double-decker road, built in April 2009.

Dubai Mall opened on 4 November 2008, with about 1000 retailers, and comes second on the list for visitors to see, right after Burj Khalifa.
3. Burj Al Arab
Burj Al Arab is one of Dubai's most iconic buildings and visitors should not miss the chance to visit Burj Al Arab or The Burj, once they are here. It is also the world's only 7-star hotel. Its iconic structure and beautiful boat-shaped design have become a true representative of Dubai.
Sitting on a man-made island, it can be accessed by a bridge and guests can either take photos or actually visit inside, to enjoy the experience of a truly different world, with some of the most exclusive rooms, restaurants, spa- experience, a man-made beach and more.
4. Desert Safari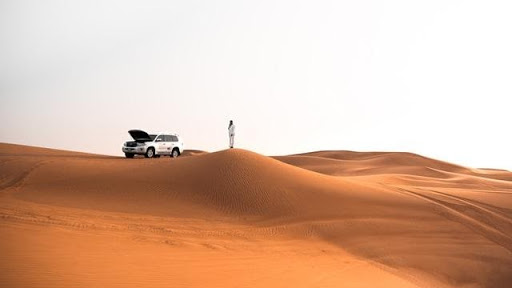 The United Arab Emirates has numerous deserts, full of natural beauty and always a charm for visitors. Hence, Dubai offers different kinds of desert safari experiences and it is something to not be missed when you visit this magical city. You can either drive to the safari location, that is if you have hired a rent a car service or you can ask the desert safari company to send a driver to pick you up from your home or hotel. 
Once there, you can ride the rolling sand dunes in a different four-wheel car, enjoy a variety of different foods, the best of buffet, along with many live shows going on for the visitors. It is truly an Arabian experience that you cannot miss.
5. Wild Wadi Water Park
Wild Wadi Park is one of the most visited places in Dubai, located in the Jumeirah area, very close to both Burj Al Arab and Jumeirah Beach Hotel as well. Wild Wadi offers a complete water-park experience, with over 17 water slides and 3 pools. The water park also offers five restaurants, snack bars, and gift shops. One should visit this for an unforgettable experience.
Dubai is truly a dream destination where visitors can not only enjoy the best time of their lives by visiting different famous places, having the best of food and shopping experience, and this is also the reason why it is so popular with tourists.
Many visitors to Dubai opt for cheap rent a car Dubai, which is not only affordable but also efficient and to visit as many places as possible and skip on the hassle of using public transport. Dubai offers the best of everything, from the tallest buildings to the greatest water-parks, and should not be missed out on.