Are you looking to join the IT field, or you're looking for a new job? Are you wondering how to start looking for a job and where you can get companies that are currently hiring? According to the US government, over 4.6 million people work in the IT Industry.
Looking and finding a job is not an easy process. However, if you know where to look, the steps to take, and what to do before getting hired, the process can be easier.
This article will help you know where to find the best job listings in the IT field. The article also advises on how to ace the interviews and the best ways to follow up. Follow the below steps to get you hired in your next job.
1. Look for the Best IT Job Listings
Do you know the best sites to visit to find job listings in the IT field? Visit different job banks, search engine websites, networking sites, and social media pages. These sites can help you get the best IT jobs in the market.
Many companies are constantly looking for new people to join their team or replace employees who are no longer working there. Using platforms such as Lensa, Facebook, LinkedIn, and niche job sites can help you easily secure a job in the IT field.
Working with a recruiter is also an excellent idea. It will help you maximize your job-finding opportunities. When looking for job listings, write down a list of the best websites and platforms to use and start checking out the jobs.
2. Consider Focused Job-Searching
When using search engines to search for a job, ensure you use Information Technology-related and location-based keywords. Narrowing down the search criteria will ensure you get relevant job listings and focus your search on IT field jobs only.
You can also use advanced filtering options when searching for a job to weed out any non-relevant listings. This option also allows you to choose the location and specific position you're looking to work in the IT department.
3. Create a Professional Brand
Creating a professional brand will attract relevant companies. The brand will reflect your professionalism and give hiring companies, HR professionals, and job recruiters a strong impression of you as a potential employee. You can start by creating a profile on different networking sites, such as LinkedIn.
Ensure you list all your professional and educational qualifications on your profile to attract potential employers. Some recruiters often shop for candidates on these sites.
4. Interact With Your Contacts
After creating a profile on different networking sites, start using them to connect with other people. Try connecting with individuals you know and even people in the IT field. You may never know who will help you secure a position or even a job interview.
Your contacts may also help you connect with companies or job recruiters looking for an individual with your qualifications. You can also join groups on networking platforms. For example, if you are looking for a job in IT system security, you can join the LinkedIn information security groups.
Networking doesn't have to be online; you can also look for physical contacts. If you are still in school, check if your campus has an alumni group for networking. Campus professional association groups are also an excellent source of networking.
5. Use Job Search Tools and Mobile Applications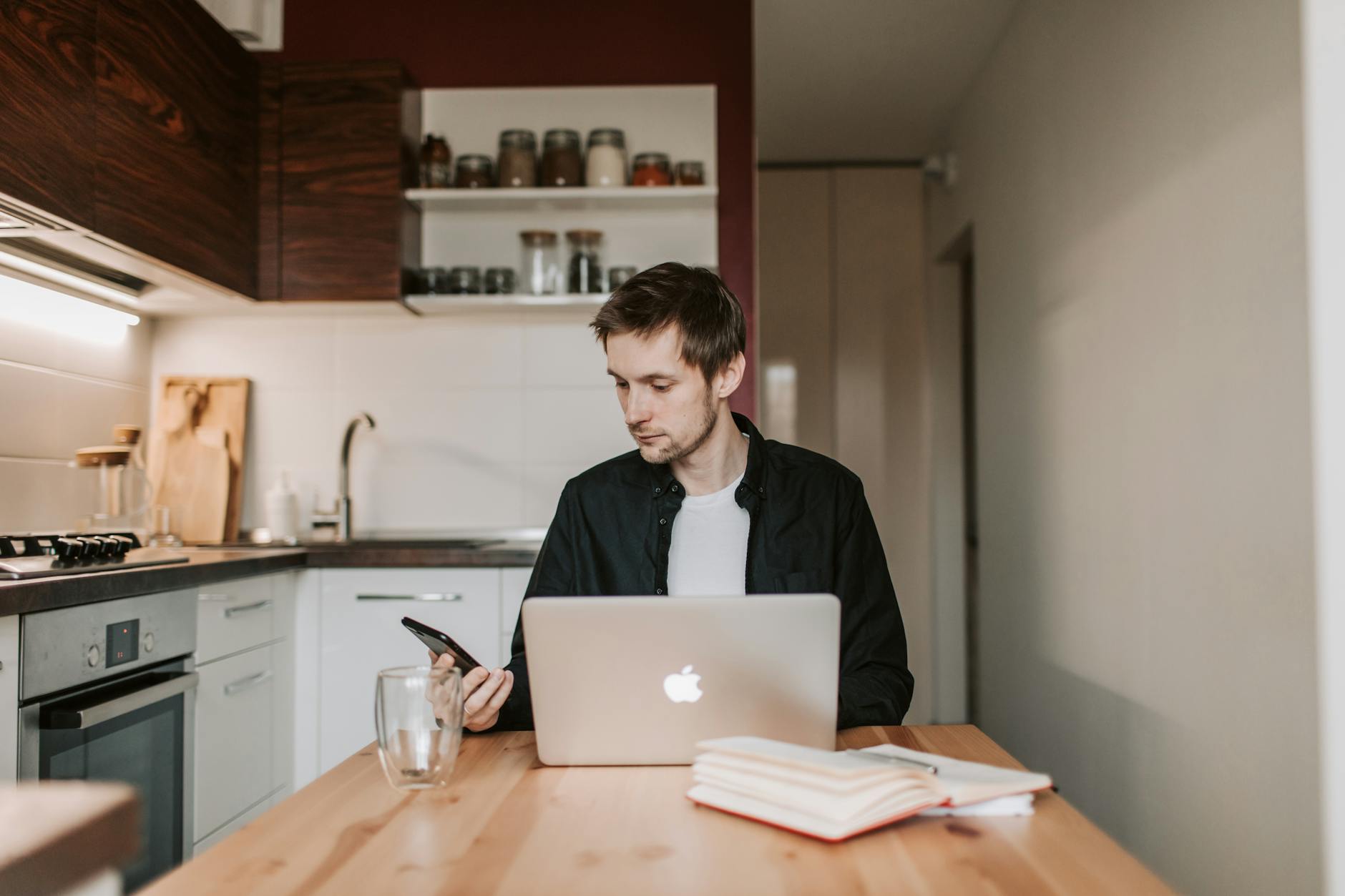 There are numerous applications and job search tools that can help you accelerate the job searching process. These tools may also help you better manage your career. You can use the widgets, apps, tools, and gadgets to reorganize yourself when searching for a job and save valuable time that you can spend on other tasks.
These applications allow you to continue your search on your mobile phone or iPad. You don't need to always sit on a computer screen when looking for an IT job.
6. List Down All the Companies You Would Like to Work For
We all have dream companies we would like to work with. Some people like working with market leaders, while others prefer working with start-ups and smaller companies for the experience and exposure. Depending on your preference, list down all the IT firms you would like to work for.
Go through your list and research about every company writing down all the essential information available online. Today, it's relatively easy to find information about companies and their top executives on the internet.
After getting all the available information, reach out to them and find out if they are hiring. You can also sign up for your email to get a notification any time the firm is hiring. Ensure you also check their website regularly to see if there are any new job postings.
7. Create a Unique Cover Letter and Resume
Show your potential employers that you have the skills and professional qualifications they are looking for. The best way to show them is through your resume and cover letter. Ensure you take your time to create a unique and targeted cover letter and resume that precisely communicates your qualifications based on the potential employer's hiring criteria. Other than that you can also use the ATS resume template as well.
The hiring manager will use the resume to determine your qualifications for the job. If you send a generic resume and cover letter, you may hurt your chances of getting an IT interview.
8. Get Ready for the Interview
Take some time to prepare for the interview in advance. Attending an interview unprepared will set you up for failure. The more prepared you are for the job interview, the lower your stress level.
Remember to do some research about the company before going for the interview. Ensure you also dress appropriately and practice answering any interview questions the interviewer might have. Try as hard as you can to impress the interviewer with your experience, skills, expertise, and confidence.
The Last Step Is Getting Hired
After actively looking for a job, evaluating the available offers, and adequately preparing for the interview, you may get an offer. Getting hired is exciting; however, the process doesn't end there. You have to show your new company that you are qualified for the job and are willing to learn.
For more tips, check out other posts on our website.