Recently updated on October 25th, 2022 at 11:32 am
Summer is right around the corner.
You may be daydreaming about a margarita by the pool or a mojito at brunch. 
Or maybe you just want to have fun trying out different cocktails to find your new signature drink.
Are you wondering how to mix drinks? We're here to break down the top five tips we have to make the perfect drink. Check out these tips on how to make cocktails you're sure to love.
1. Keep It Simple
If you're wondering how to make a cocktail that tastes good, keep it simple. If you're new to mixing drinks, you want to keep recipes simple in the beginning.
Add the basic recipes to your arsenal first. Gin and tonics, Manhattans, or champagne cocktails are all easy cocktail recipes to make in the beginning. Simple and tasty.
2. Stock Your Bar Cart With the Essentials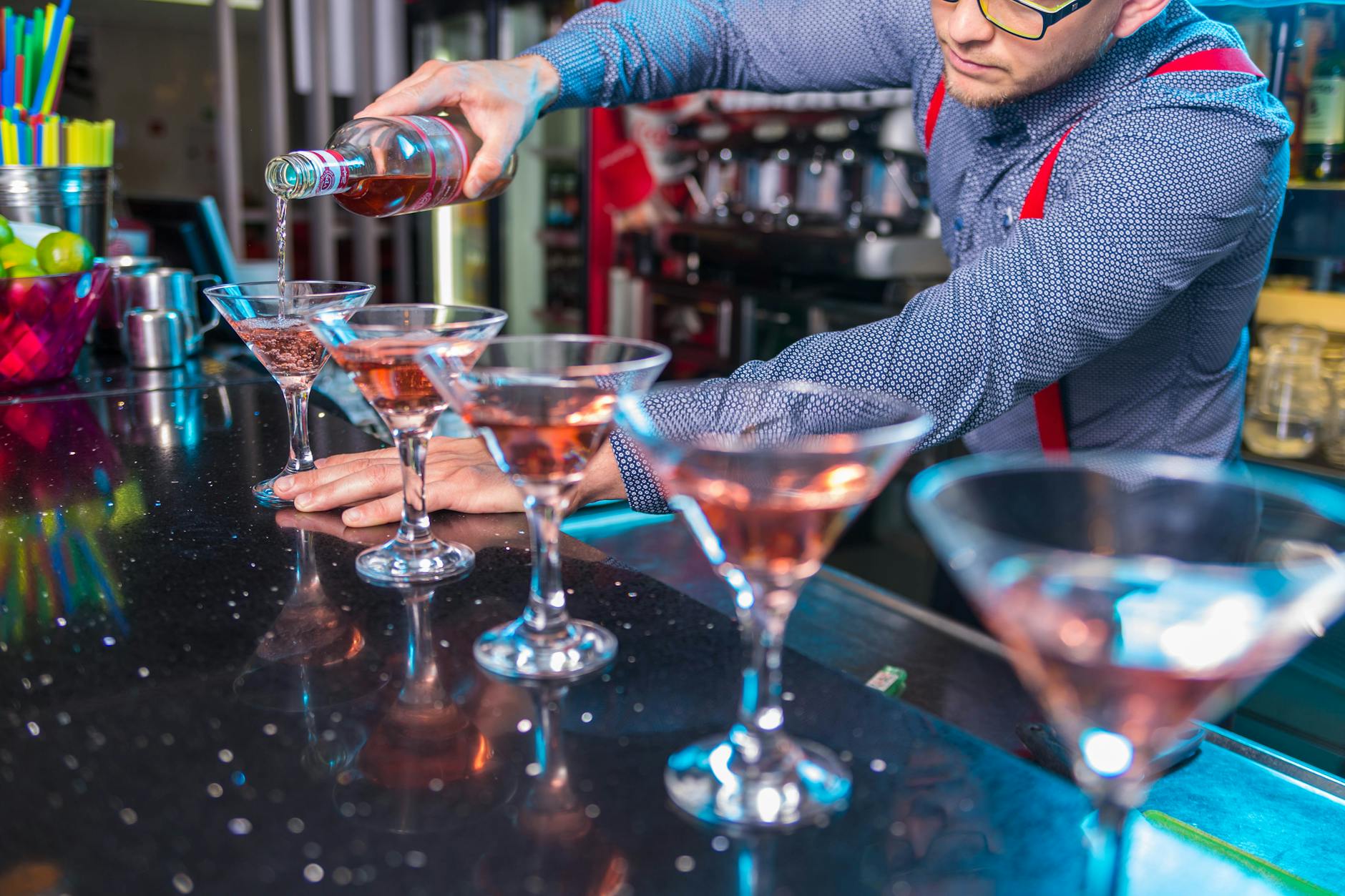 When you're making cocktails, you want to ensure your bar cart is stocked with all the essentials. There's nothing more aggravating than going to open a bottle of wine and realizing you don't have a corkscrew. 
Some essential tools you may want to have on hand include:
Jigger

Boston shaker

cocktail shaker with strainer
You may even consider adding a muddler to your adrenal for mojitos and other drinks where you use fruits and herbs.
Having a proper cocktail kit will save you time. Check out these extra resources for already prepared kits.
3. Use a Ratio
You want to know how to make drinks that taste great and not overly strong? Use a correct ratio of liquor to juice to seltzer. 
This tends to look a bit different among mixologists, but the general rule of thumb is 2:1:1. This means 2 ounces of spirit, 1 ounce of sweet, and 1 ounce of tart.
Want to make sure that you don't get dehydrated while still enjoying your cocktail? Use a 1:1:3 ratio instead, with alcohol to 100% juice to seltzer/low-calorie liquid. Less alcohol, less chance of a hangover.
4. Ice Ice Baby
No one wants a warm cocktail. Make sure that you have plenty of ice available. If you want to make a mixed drink that tastes amazing, keep your mixers chilled to avoid impacting the drink's flavor.
5. Have Fun
The key to making drinks is to have fun! Grab some friends and experiment with different recipes to find what you like the best.
Who knows? You may like your drink shaken and not stirred like James Bond or a French 75 from Casablanca.
Host a fun dinner party to show off your new mixing skills. Your friends will be impressed with your cocktail skills.
How to Mix Drinks You'll Love
If you're wondering how to mix drinks that actually taste good, these tips are sure to help. No more cringing because you put too much alcohol. Use these tips for a first-class cocktail that will impress all your friends.
Want more lifestyle tips for living your best life? Check out our lifestyle blog for more great tips and tricks!