Web design is a complex topic, but you have to learn all about it to make your site functional and aesthetically pleasing. After all, you're competing with almost 2 million other websites, most of them brands. But try not to stress, as our web design tips are approachable at any skill level.
How to Upgrade Your Websites Using 10 Simple Design Tips
Business owners don't have to be coding geniuses to make stunning websites. That's because they can use content management platforms, web development kits, and one-click software.
1. Design Your Website With Your Customers in Mind
Your target audience should be your guiding light in the planning stages. From your content to your navigation bar, everything has to cater to your customers. Don't design a website that attempts to please everyone, as you'll fail to attract decent leads or build interest in your brand.
2. Maintain a Consistent and Professional Look and Style
Stick to a brand guide that outlines your brand visuals, like your colors, typography, and photos. This ensures your whole website stays on brand and doesn't clash with other web pages. If you have the means, limit your use of stock photos or content that isn't relevant to your brand.
3. Use Clean, Clear Images Without a Busy Background
All of your images should be clear, clean, and preferably, without a background. The color of your image's background can limit where you can put it, but it isn't like removing it is easy. Or is it? With BeFunky's background remover tool, you can actually edit your photos with one click.
Website navigation is an essential aspect of user experience. In your navigation bar at the top of the page, only include your business's main services. If you start adding all of your service options, even as a subcategory, you'll confuse users. Instead, place them all on one page.
5. Reduce the Size of Your Images, Clips, and Videos
Potential customers aren't interested in waiting for your website to load. Fortunately, you can use free-to-use websites to compress images, clips, and movies, which will make your site much faster. A fast website is also important for technical search engine optimization (SEO).
6. Prioritize Users' Tasks Based on Mobile Usage
50.48% of web traffic comes from mobile devices, whereas 46.51% comes from desktops. Based on numbers alone, you should curate your website for mobile users. Some content management systems, like Wix, let you design two versions of your site for mobile and desktop.
7. Perform Keyword Research to Become More Visible
Potential customers use keywords to find your website, content, and social media pages. Once again, you can do this yourself using software. For example, Semrush shows you keywords your competition already ranks for, and Soovle suggests keywords from multiple sources.
8. Write Long-Form Content That Offers Value to Users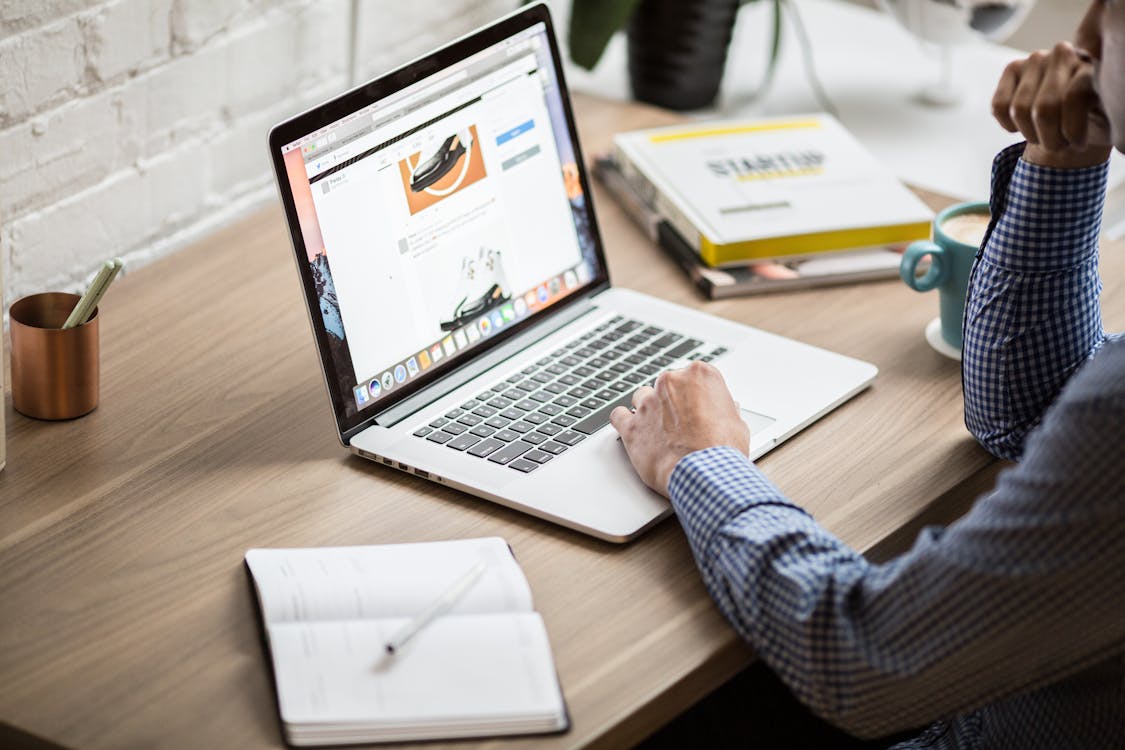 Search engines prefer to rank pages with at least 500 words, but you can use more keywords in 1000 to 2000-word articles. With that said, you should make your content for humans, not machines. Focus on writing and producing content that provides value to your target audience.
9. Invest in Search Engine Optimization Right Away
Search engine optimization is a series of tactics that help you gain more visibility on search engines. If you have the staff, you should invest in it as soon as you're able, as it's a low-cost way to attract potential customers. Alternatively, you could hire an SEO marketing agency.
10. Take Advantage of Data Tracking to Improve
One of the biggest advantages of marketing online is trackability. You can use Google Analytics to search for opportunities and market more effectively to your audience.
However, you need to regularly monitor and check your website metrics, so you can quickly adjust to new trends.