In the last few years, the media field has changed drastically in new ways. Podcasts have skyrocketed in popularity covering various themes ranging from true crime, lifestyle, cooking, and so much more. Many people with ideas to share have dreamed of starting a podcast, but actually getting a new business off the ground can be a challenge.
Learn everything there is to know about starting a podcast in order to have the best chance of success with your new business. 
What Are Podcasts?
For those who have only a basic understanding of podcasts or who have perhaps never heard the term, a podcast is simply an audio program similar to a radio channel, except for the fact that you subscribe to it from your phone.
In some cases, podcast production services may contain a video component, but traditional podcasts involve a host speaking into a microphone and recording audio content with guests on their show or by themselves.
Can a Podcast Be Successful? 
In regard to podcast production services, it can be easy to wonder whether or not starting a podcast will ever lead to success. On average, a podcaster with 10,000 downloads per episode can make somewhere between $500-$900 per episode.
While this may not seem like a large amount, famous podcasters who post on a consistent basis can make millions of dollars on a yearly basis. Therefore, it is certainly possible to be successful when creating a podcast. 
5 Tips for Starting Your Own Podcast
As you start your own podcast journey, it can be difficult knowing where to start. From determining a theme for the podcast to actually recording your episodes, there are a large number of smaller factors that can make or break your show. Use the following five tips to increase your odds of podcasting success:
1. Don't slack on time spent researching
A large portion of the time your podcast will take from you is the time spent researching. Whether you are telling a story or simply describing something, it's best not to skip out on performing adequate research ahead of recording your episode. This will lend you an air of authority as you speak on the theme of your podcast. 
2. Hire an editor if you do not have editing knowledge
Believe it or not, there is a large amount of editing that goes into most podcasts. From cutting out background noises to adding sound effects, there is no shortage of ways in which an editor can help. Consider hiring a professional editor who can elevate the quality of your podcasts 
3. Invest in the right equipment
Naturally, the equipment a podcaster uses will have a massive impact on the quality of its production. Invest in larger equipment such as a microphone and editing software, if handling editing by yourself, but also invest in smaller equipment such as a pop filter or soundproofing materials for the walls in your recording space. 
3. Start with creating an intro and an outro
One often overlooked aspect of podcast creation is developing an introductory message or an outro at the tail end of the podcast. Intros are a great way to quickly mention the name of your podcast or to introduce yourself, while also outlining what that particular podcast will be about. This can help with listener retention.
Going further, listeners who make it to the end of your podcast may want to hear more of you in the future, so creating an outro that signs off with your name can help them remember who you are. 
4. Place an emphasis on brand development
By placing an emphasis on brand development, you can assign a name to your podcast that people recognize from all over. Focus on finding large publications who will mention your brand or utilize social media marketing to build a name for your podcast. The success of your podcast is directly correlated to the number of ears that hear what you have to say, which is why getting your brand in front of the public eye is so important. 
Build a successful podcast business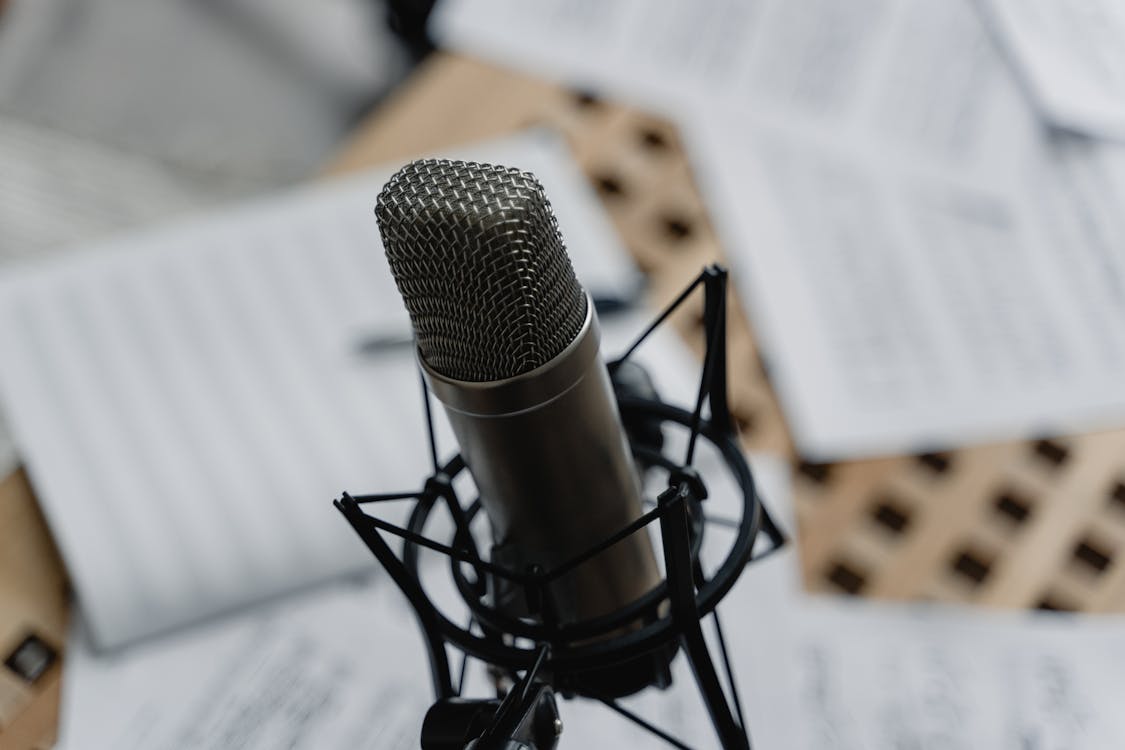 Just because a large number of small businesses fail doesn't mean you should never try in the first place. Podcasts are a unique space in that even a couple of listeners on a monthly basis can be considered a success for some.
Set small achievable goals for your podcast business right off the boat which build towards larger goals that will take time to complete. Soon enough you'll be sharing your thoughts with the entire world.