As an eco-conscious person, you can do a lot for the environment even after you are gone. You may not realize it, but you can plan to have a sustainable funeral to leave a lasting legacy that serves everyone. Large funeral planner services are recognizing this and offering alternatives.
1. Reduce Wood Consumption with Cremation
Using so much wood for so many things is a problem we are not quick enough to deal with. However, you can forego your coffin in favor of cremation, which is more environmentally friendly. Of course, the cremation itself has its own carbon footprint. But you can reduce this if you reconsider burial. You can even reduce the cost and impact with bronze grave markers instead of the large marble and stone headstones that most people choose for burial.
2. Have a Woodland Burial for a Sustainable Funeral
Unlike a conventional memorial service, a woodland burial considers how burying someone in the ground affects the environment. Woodland burials, which are sometimes called "green" or "natural" burials, are an alternative to traditional cemeteries. Instead of cemeteries, people are buried in places like meadows and forests. This gives you or your loved one a beautiful place to rest. And you will break down into the earth around you, contributing to plant and animal life.
3. Burial in an Eco-Friendly Coffin
Often, the kind of wood used at a funeral can show how important or wealthy the person was. Still, expensive woods like mahogany are also bad for the environment. All woodland or natural burial grounds have a rule that a coffin or shroud must be 100% biodegradable, which means that it can't be made of plastic or metal. Coffins made of natural fibers that are woven together are fine, as are coffins made of wood from trees that grow back, like cedar and ash.
4. Consider the Environment
As an industry, the funeral sector isn't the most sustainable. And the traditional things you expect can cause harm to the environment. As a whole, the industry caters little to sustainability. But some changes can be made easily upon request by your chosen funeral provider:
Book your service to include electric vehicles and hearses like Tesla.

Have someone plant a tree in your memory and recognition of sustainability.

Use an urn made from biodegradable or eco-friendly materials like bamboo.

Ask that people stand around the gravesite for as little time as possible.

Ensure your coffin and shroud are made from natural biodegradable materials.
Like other sectors, the funeral sector is keenly aware of sustainability and the environment. Some large funeral businesses are actively making changes like these to reduce their harm.
5. Donate Your Ashes to Marine Health
Cremation is one of the most common ways to get rid of dead bodies at funerals. And the ashes are often kept. But they can be made into jewelry or other keepsakes. But eternal reefs are another way to use ashes in a way that helps other people. These use a cremation urn and ashes to make a permanent "memorial reef" that is then put on the seabed. The artificial reef is made to give marine life a place to live in areas where marine habitats are disappearing.
6. Book Cremation Resomation for a Sustainable Funeral
Resomation is an alternative to cremation that doesn't involve ashes. Resomation cuts the greenhouse gas emissions from a funeral by about 35%. To do this, alkaline hydrolysis is used to decompose the body instead of fire. This gets rid of waste from the body and is 100% safe to use again in liquid form. This means that the leftover stuff can go back into the water cycle, while the usual bone ash remnants can be put in an urn for your loved ones to take home.
7. Try Some Alternative Requests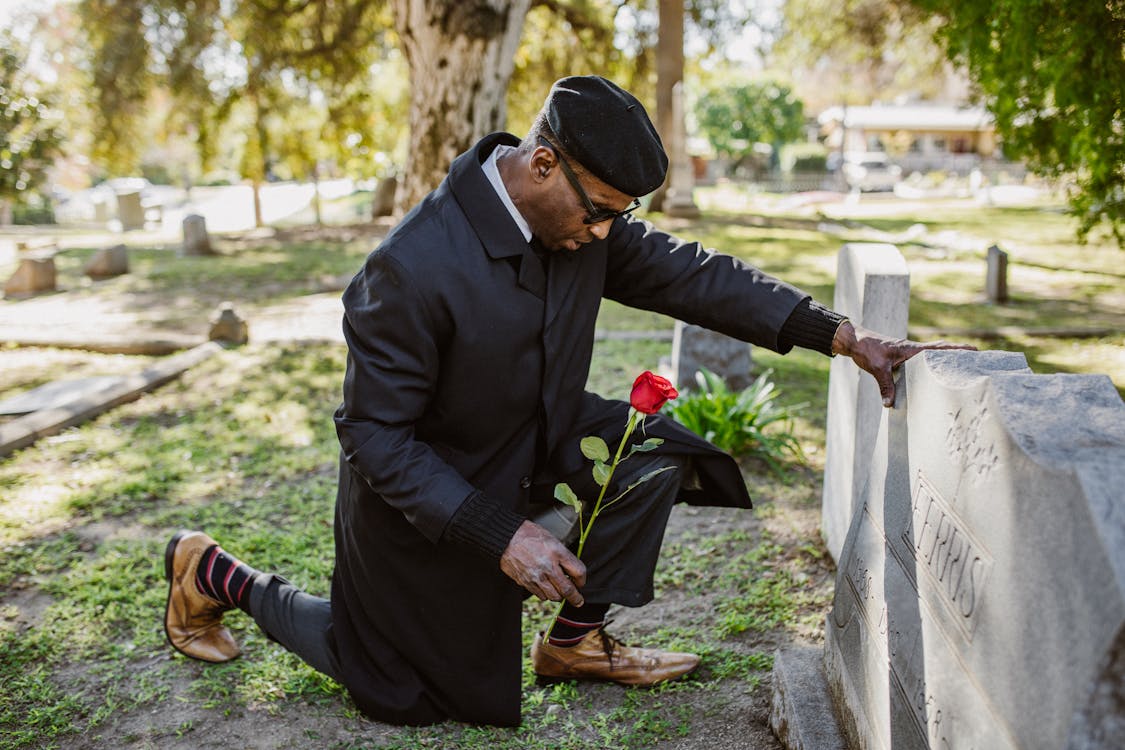 People often send flowers to people who have died. Even though this is a nice thing to do, cutting flowers is bad for the environment. Instead of cutting flowers, you could ask people to give money to charities that help the environment. You can also ask for a plant or tree to serve as a memorial. Or you could request family self-care vouchers or meal vouchers to help them. Cooking is the last thing they want to do. When someone is sad, small things make a difference.
Summary
Whether you are eco-conscious or not, you can leave something important behind when you are gone by planning a sustainable funeral.
You can consider cremation to reduce wood costs. And you can have your ashes made into an eternal reef for marine life or have a woodland burial.