If you've ever watched a Super Bowl ad or seen a commercial for one of the biggest products in its respective niche, then you already know how powerful video marketing can be for the top one percent of industry players.
But there is a common misconception that video marketing is only for large businesses with big budgets. 
The truth is: video for small business can be just as impactful as video marketing strategies for large companies. These days, video marketing isn't just about creating expensive commercials—it's about educating potential customers in an effective and engaging manner.
Let's take a closer look at how you can make this possible for your small business: 
New technologies have brought about a shift in media viewership habits.
When cable and satellite TV were the only forms of media available, only the big players could afford to produce commercials that ran during primetime television.
Nowadays, most people watch their media over streaming services such as YouTube and Netflix, where they're given an abundance of options without having to pay for all of them. And once social media came along, Instagram, Twitter, and (more recently) TikTok have become popular platforms for watching short videos.
This new landscape has created a level playing field for video marketing, as businesses of all sizes can now access audiences proportional to their business size and advertising budget.
Social media influencers changed the advertising game forever.
In the past, ad space was only reserved for top companies with the resources to create, produce, and place high-end commercials for cable networks. But the rise of influencer marketing started to change everything.
Since an increasing amount of viewers were spending time on social media, they began to connect with people who shared their interests, creating a space for influencers to pitch products and services in an organic way.
At first, there wasn't much investment from enterprise companies—YouTube stars were mostly making videos from their bedrooms in their free time, rather than working with big brands.
But times have changed, and many celebrities are now working directly with large companies to promote their products. And it's not just the famous faces who benefit from influencer culture—small businesses can also take advantage of this form of promotion by partnering with niche-specific influencers who have large followings in their industry.
This type of video marketing is much more cost-effective than a conventional television commercial and can yield results that are just as good, if not better.
People trust organic content more than traditional marketing and advertising.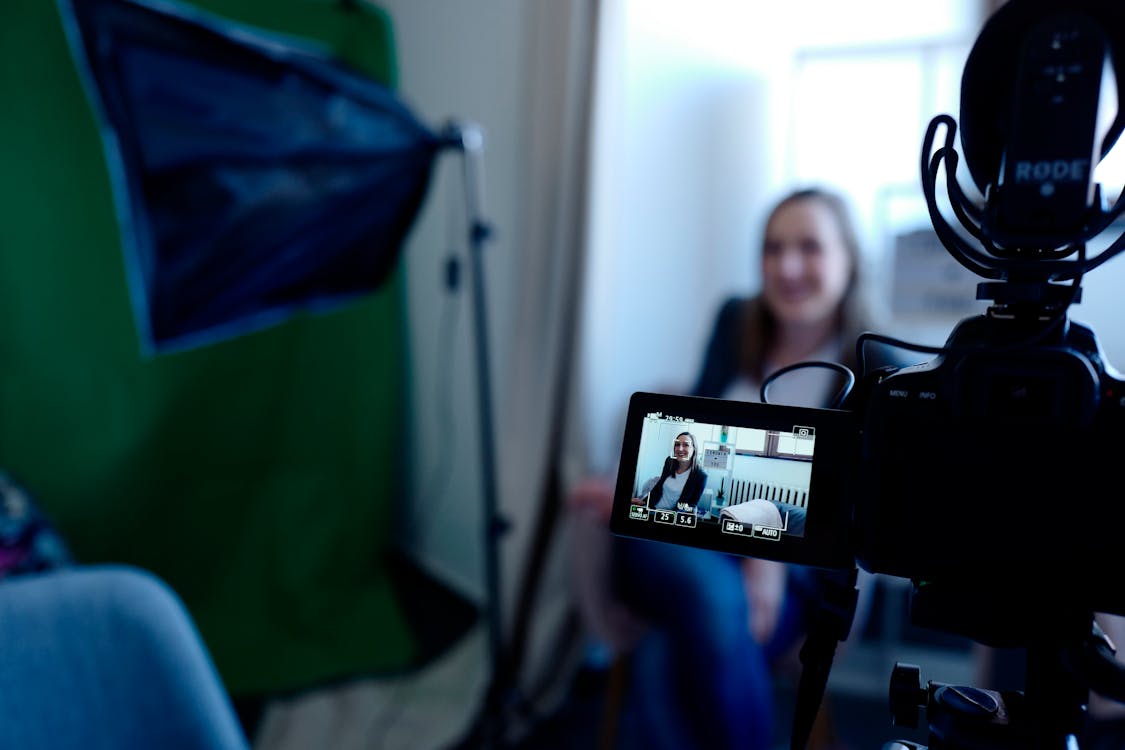 When it comes to buying decisions, the opinions of friends and family hold a lot of weight. Consumers no longer rely on the glossy ads that used to be plastered over magazines and billboards—they trust their peers more.
This is why influencer marketing has become so popular: people are more likely to believe what real people have to say than what a company advertises. Shopify found that companies that ran ads with user-generated content (UGC) saw 4x higher click-through rates than those who used traditional media. And when it comes to video marketing, brands of all sizes can benefit from creating organic content that features people talking about the product or service in an honest and relatable way.
When people consume short-form media from several creators, brands can maximize their reach.
With TikTok's astronomic growth over the last few years, user-generated content has become the go-to for businesses looking to build relationships with potential customers. This form of marketing provides an opportunity for companies to reach out to a new, younger demographic in an authentic and cost-effective way.
The same is true for sponsored video content—by having several influencers create content around a product or service, brands can tap into multiple audiences at once and maximize their reach.
Most importantly, though, they can do it for a much lower cost per impression than traditional forms of advertising. Popular influencers with millions of followers command high rates, but small businesses can connect with niche micro-influencers, too. These creators have a fraction of the reach but often have more engaged audiences.
Small businesses can strategically maximize their reach on a budget with video marketing.
Video marketing is one of the most engaging forms of marketing—65% of the population are visual learners, and videos can be shared across multiple platforms quickly and easily.
But, as we said earlier, video marketing isn't just for big companies. Creating short-form content doesn't require a large budget or complex production capabilities, so even small businesses can take advantage of this powerful form of promotion.
Many companies produce entire campaigns from smartphones with no additional equipment needed. Plus, with the rise of user-generated content, anyone can be an influencer and share their experiences with brands in authentic ways—allowing small businesses to benefit from organic promotion at a fraction of the cost.
With video marketing, small brands can amplify their voice in new ways.
Overall, video marketing is a cost-effective and accessible form of promotion that can be utilized by businesses of all sizes. With the right strategy in place, businesses can find creative ways to reach their target audience in an organic way—no matter how big or small they are. 
With so many platforms available to distribute video content, influencers and brands can cross-promote their message in a powerful and creative way. By leveraging the power of video marketing, even the smallest of companies can find success in reaching their target customers.