Backlinks remain a crucial ranking factor in SEO. They, however, aren't created equal. A solid understanding of link building is essential to succeeding in SEO in 2023, which this blog post will cover. However, there's a lot of misinformation out there. Because scaling is complex, some businesses avoid it altogether, while others outsource it.
Getting link-building right internally and with a partner can boost your SEO performance. Nevertheless, if you want to succeed long-term, you must avoid common mistakes and misinformation. So this post will enlighten you on the five truths about backlinks in 2023.
1. Links From Authority Sites are Essential
Quality vs. quantity is a term you may have heard before. Your link-building strategy should reflect this as well. Getting thousands of spammy links pointing back at your site isn't ideal for your site.
Focus your efforts instead on obtaining inbound links from high-authority sites related to your niche. Using these links or getting them through the Getmentioned link building service, you will gain much more value than low-quality links.
2. Avoid Blackhat SEO Techniques
A dramatic increase in link velocity can raise red flags with Google, and your website can suffer. In addition, black hat SEO methods can penalize your site and make it harder to grow over time.
Your site will be less affected if you create content that other websites would be happy to link to.
Here are some recommendations on how to accomplish this:
Skyscraper Technique — capitalize on the weakness of content to create better ones
Broken link building — finding broken links and creating better content for replacement
Unlinked Mentions — a textual reference to a site that doesn't link back to yours
Building a backlink portfolio requires quality articles and guest posts to avoid black hat SEO.
3. The Anchor Text Should Be Perfect
Your anchor text for those backlinks plays a huge role in your ranking. A referring domain is a website that links to your content. Search engines interpret these signals as signals of relevance and trustworthiness. You will receive more ranking points from search engines if your referring domains are relevant to your writing content and have a high authority rating. Therefore, setting the correct anchor text when seeking links from other websites is essential.
Anchor text is the text that appears in a hyperlink. When choosing anchor text, you want to ensure that it is relevant to your content and includes keywords you're trying to rank for. If you include keywords in your anchor text, you will have a higher chance of ranking for those keywords. Hence, you must use the correct anchor text to create backlinks to improve your SEO! You can quickly and effectively improve your ranking by doing this.
4. You Can Scale Faster With Backlinks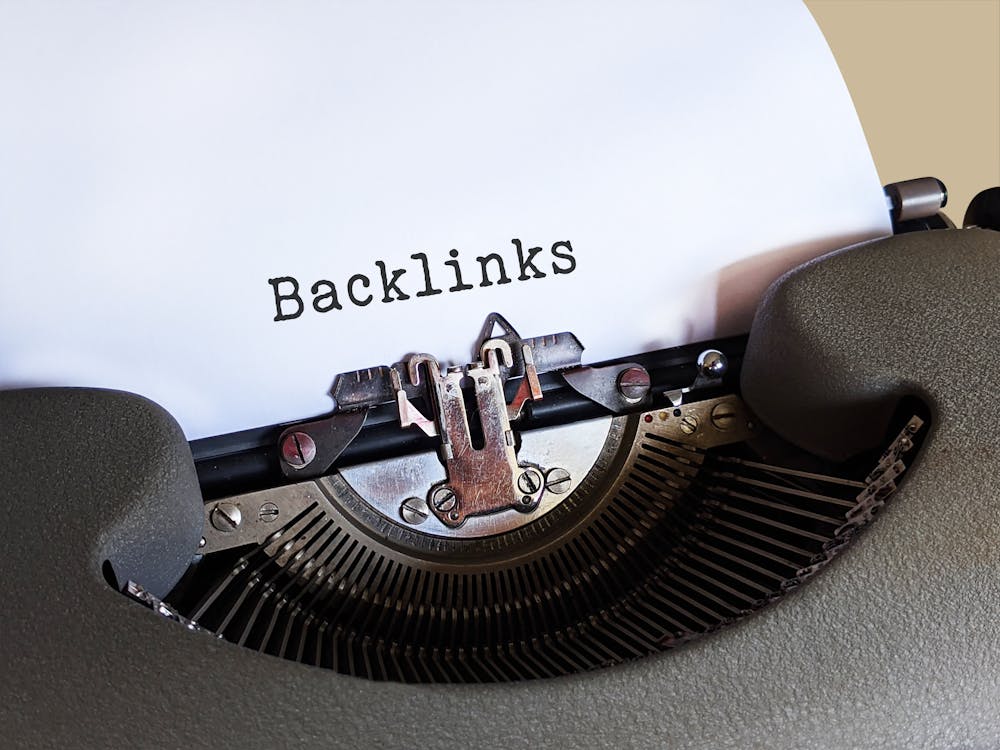 SEO relies heavily on backlinks. Search engines view them as votes of confidence from one website to another. You will rank higher in search engine results if more of them are pointing to your website. Thus, many businesses utilize link-building techniques to increase their backlinking. However, there is a great deal of misinformation floating around about it. Some people believe backlinks have become unnecessary or could harm rankings.
Some people believe that you must buy backlinks to get them. You can still gain a lot of value from backlinks, allowing you to scale more quickly. Your search engine ranking will improve if you build a strong network of these links. SEO strategies that involve link building are time-consuming and effort-intensive, but they still are very effective. So don't let the naysayers discourage you. You will see results if you focus on building quality backlinks.
5. Consider Velocity With Caution
Keeping track of the rate you create new links is essential, as this can significantly affect your SEO efforts. Google may penalize your site if you build backlinks too quickly. A weak backlink profile, however, will prevent you from gaining SEO benefits in the long run. So, how should you determine your link velocity?
It's not a simple question to answer. When ranking for a particular keyword, you must consider several factors, including your niche, competition, and linking strategy. Building links slowly and steadily, however, is always advisable. Consequently, your site will have the best chance of ranking well in search results and avoiding potential penalties from Google.
Conclusion
At first, building backlinks can seem daunting, but once you know what to do, it's pretty simple. You'll see the first results with the above truths if you combine high content velocity with strategic keyword research.