Recently updated on October 25th, 2022 at 11:02 am
Vancouver is one of the major cities of Canada known for its jaw-dropping landscapes and professional cosmetic treatments. Losing weight is a tough job. Nowadays, people prefer to combine cosmetic procedures that enhance natural fitness regimes. In Vancouver, British Columbia, 17 to 18.8% of individuals have had liposuction.
However, they still get reluctant to surgically remove fat due to the high risks involved. It is challenging to reduce the stubborn fat that accumulates in selective regions of the body. However, the process of coolsculpting vancouver has changed the scenario forever. This article will highlight the benefits of this life-transforming treatment.
1. Selective
Coolsculpting is a highly targeted and selective process. It can be used for fat removal in small and specific body parts like the belly, thighs, arms, etc.
2. Stubborn Fat Removal
Though diets and exercise are highly beneficial for the body, a few regions of the body don't get affected by the same, despite all efforts. Fat keeps on accumulating in these regions, giving it an asymmetric look. Coolsculpting helps to burn the fat cells of these stubborn fat-accumulated regions.
3. Safety
The process of coolsculpting is entirely safe. An applicator is used to apply cold treatment to fat cells. The coolness is adjusted so that the overlying or adjacent skin is not damaged and only the fat cells are killed.
4. Low Cost
The cost of liposuction surgery is very high. Quite the contrary happens with coolsculpting. In Vancouver, the cost of this process is anywhere between 2000-5000$, which is quite affordable in comparison to surgical fat removal procedures.
5. Low Risk
This process is less invasive and does not cause any bloodshed. Also, the possibility of complications after the process is significantly less. Only a few mild side effects like redness and soreness may persist for a couple of hours, after which it goes away. 
6. Short Duration
The surgical process requires a month for the patient to prepare, undergo, and recover from the surgery. On the other hand, coolsculpting takes a few hours for all three stages of treatment. This makes the process a hassle-free choice.
7. Effective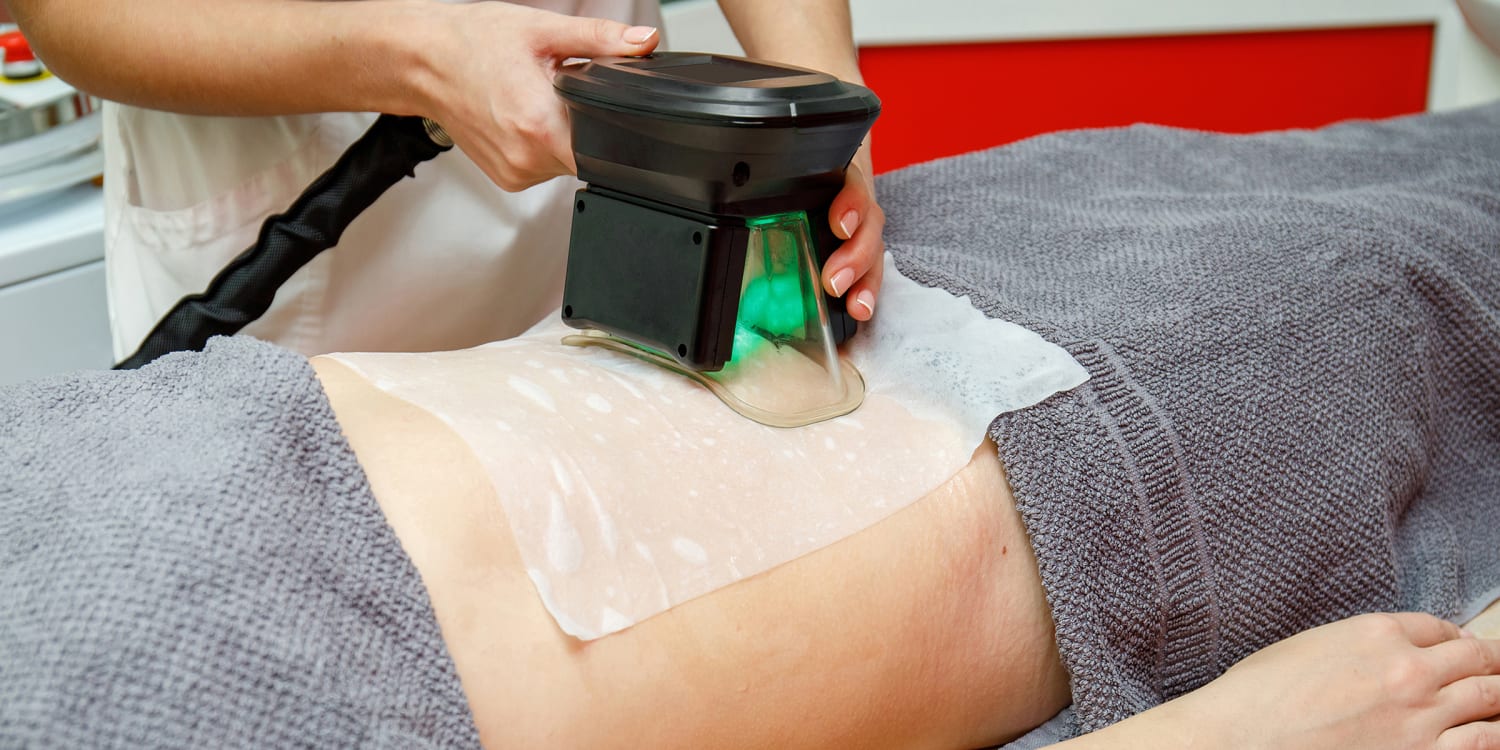 Image Source: nbcnews.com
After the process, the fat cells die within 4-6 months and leave the body, and the target regions become fat-free and symmetric.
8. No Scars
Coolsculpting does not leave any scar in the target region. A gentle massage and cool suction are involved in this process, leaving no permanent damage to the skin or adjacent regions.
9. Painless
The process of coolsculpting does not involve any incision or injections. No needles or anesthetics are used during the process, making the whole procedure virtually painless—a mild ache may be there, which goes away after a few hours.
Conclusion
With over 456 cosmetic stores in Vancouver, British Columbia, and a growth of 0.7% in the beauty industry, people are willing to eliminate every imperfection to ensure aesthetic fitness in the body. There are 58 faculties in the division of plastic surgery in Vancouver hospital.
The beauty industry is growing exponentially every day in Canada. Talking of coolsculpting in Vancouver, it has a high potential and great prospect of taking over the fat-removing cosmetic industry. Nevertheless, every customer needs to choose the right practitioner by checking the credibility and past reviews. So, if you are in Vancouver and want to go through coolsculpting, then book a consultation and keep the points above in mind.