Recently updated on October 25th, 2022 at 11:16 am
For most people, cosmetic surgery and plastic surgery are the same. In essence, the terms cosmetic surgery and plastic surgery are mostly used interchangeably. This has led to the growth of a perception that ties the two surgery categories together. However, plastic and cosmetic surgery are not the same. To put things into perspective and clarify everything. What is the difference? Keep reading to find out.
Plastic Surgery
Plastic surgery is simply the specialty of reconstructing body and facial defects from accidents, injuries such as burns, diseases, or birth problems. Essentially, the term reconstructive here implies that the correction of the defects mainly focuses on areas of your body that are dysfunctional. This specialty is also popularly known as reconstructive surgery.
Cosmetic Surgery
On the other hand, cosmetic surgery is a specialty of medicine that is more focused and dedicated to improving the appearance of various parts of the body. This enhancement is mainly achieved through surgical procedures coupled with medical techniques to render great results effectively.
Typically, a cosmetic surgery operation can be conducted on any part of the body, including your abdomen, the neck, face, and chest. Though the area on which cosmetic surgery is performed does not have to be dysfunctional, it will be enhanced to aesthetic proportions as a patient desire. This type of surgery is also commonly referred to as aesthetic surgery.
Now that we understand the two specialties let us look at the major differences that make them different.
Differences Between Cosmetic Surgery and Plastic Surgery
1. Type of Procedure – Elective or Emergency
Plastic surgery can be done as an emergency or elective procedure. Essentially, an emergency procedure involves taking action to save a person's life, body organ, limb, or another part of the body. For instance, plastic surgery might be performed as an emergency procedure if the patient has deep wounds in the scalp, facial lacerations, or nasal injuries. These are conditions that require proper care and treatment to ensure the wellbeing of a patient.
The procedure is always elective with cosmetic surgery since all the areas to be treated are not dysfunctional. In essence, all that is needed from cosmetic surgery is aesthetic improvement done depending on the patient's needs.
2. Reasons For the Procedures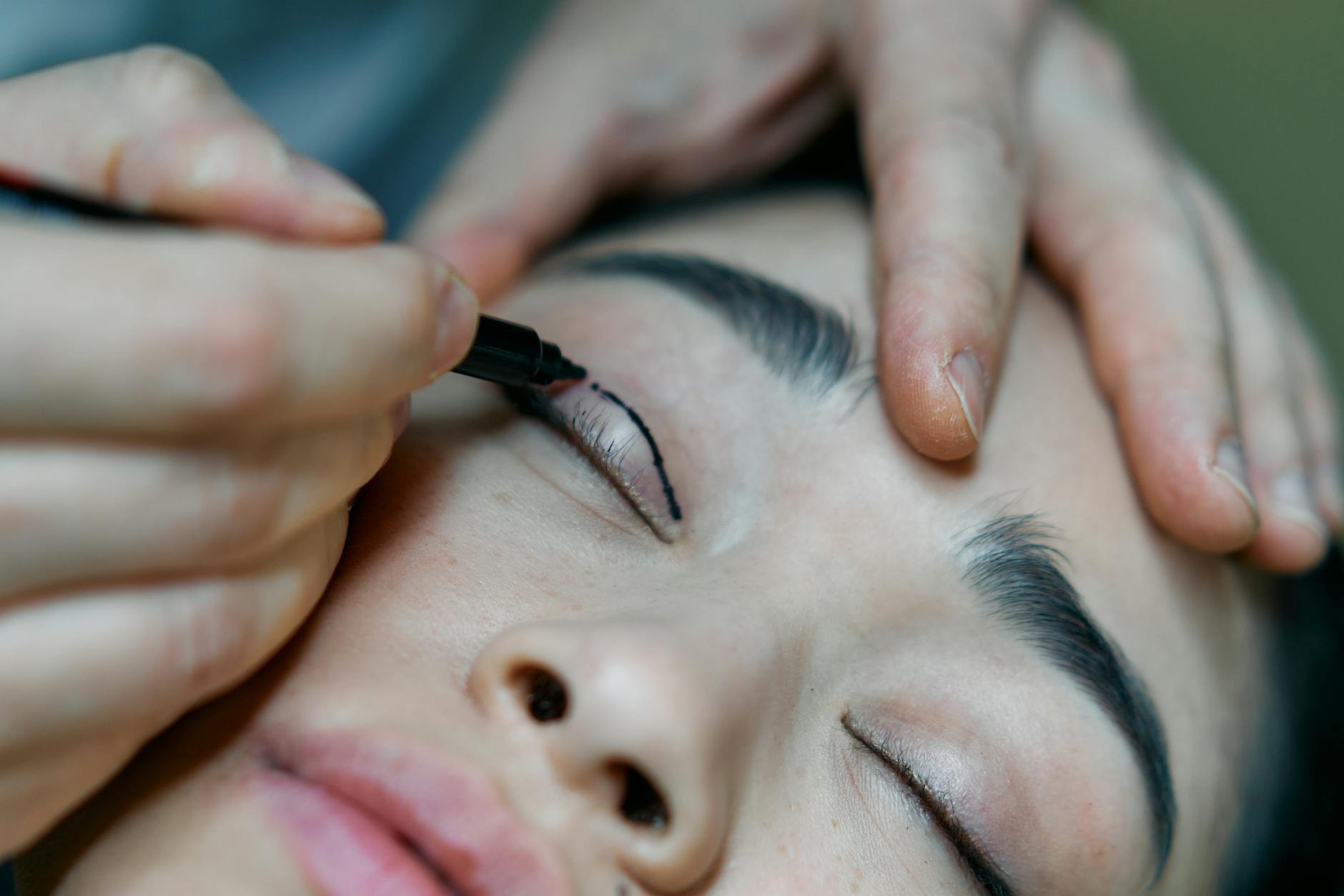 As already pointed out, plastic surgery is critical for repairing damage or defects incurred on your face or body. Since it is performed on areas that are not functional, you can use it for the following.
Repair of hand defects or damages

Repair of burns or defects caused by burns

Treating a palate or a cleft lip

Removal of a breast through surgery – also known as mastectomy

Repair of breast scar

Reduction of the breast to minimize neck and back pain

Revision of scars – especially when a scar blends with the surrounding skin and is less visible

Reconstruction of thighs, legs, feet, or toes

Physical trauma surgery
On the other hand, you can have cosmetic surgery due to the following reasons.
Facial appearance improvement – also called a facelift

Augmentation or reduction of breast

Reduction of tummy tissue – also known as abdominoplasty

Modification of the appearance of your nose through nose surgery – rhinoplasty

Liposuction

Chin or cheek lift for better looks

Hair transplant to counter balding

Neck lift

Increase or decrease of lip tissue

Brow lift
3. Insurance Coverage
Plastic surgery is very critical for the restoration of a patient's health. For instance, severe injuries to the limbs might cause lost limbs. On the other hand, plastic surgery can be used to save a patient's life. For this reason, therefore, your insurance might cover you for a plastic surgery procedure. However, you must contact your insurer for details before you get plastic surgery.
Cosmetic surgery is meant for aesthetic enhancement and mainly deals with the augmentation of a person's appearance. Therefore, it is probable that you might not get covered by your insurance company if you undertake cosmetic surgery. However, you can contact your provider to determine if their insurance offers exclusive benefits covering cosmetic surgery.
4. Education and Certification
All surgeons get different certifications depending on what they do. For instance, board-certified plastic surgeons are accredited by the ABPS – American Board of Plastic Surgery. This board gives surgeons their certification under ABMS. American Board of Medical Specialties has been responsible for maintaining specialty standards since 1933.
In addition to getting the board certification, plastic surgeons complete a minimum of 6 years of specialized training conducted through accredited plastic surgery programs. The programs are certified explicitly by ACGME – Accreditation Council for Graduate Medical Education. For plastic surgeons, the American Society of Plastic Surgeons is the other society that gives them certification. You can also join cosmetology school to become a cosmetology operator.

When it comes to cosmetic surgery, no accreditation is required. An oral surgeon or any accredited professional with dermatological expertise can become a cosmetic surgeon. Essentially, any physician who has acquired a valid medical license can perform cosmetic procedures. In addition, cosmetic surgery can get their skills by completing residency training since there are no existing residency programs in the United States of America.
5. Causative Factors
Causative factors are the reasons that call for the use of a particular procedure. For instance, a patient's life could be at severe risk with plastic surgery, and therefore, the surgery is needed. Typically, the causative factors for plastic surgery include the following.
Saving a life if a certain would put the patient at risk

Ensuring that a person retains their normal functioning

Saving body parts

Preventing the development of defects
When it comes to cosmetic surgery, the reasons are essentially aesthetic and arise from patient's need to improve their general appearance. For instance, a patient might go for cosmetic surgery to:
Reduce their tummy through a tummy tuck procedure

Enhance their facial appearance through chin lifting or rhinoplasty

Augmentation of lips for better smiling and mouth appearance

Skin augmentation through Botox or filler procedures
Conclusion
Frequently using the terms plastic surgery and cosmetic surgery does not make them similar. Essentially, their differences arise from their application, usage goal, insurance coverage, and the type of treatments each specialty covers.