Recently updated on January 18th, 2023 at 11:19 am
Straight teeth and a bright smile may no longer require the use of unsightly wire and bracket braces. Invisible braces improve self-esteem and physical confidence by providing an attractive, barely noticeable alternative to traditional wire/bracket braces.
Although it is preferable to undergo orthodontic treatment while still developing, you can have a straighter, healthier smile at any age.
At any given time, around 4 million people in the United States wear braces. Straight teeth are vital, as is culture, so the majority of North American youth are currently under the care of an orthodontist. Let's know more about adults' invisible braces in this article. 
What Are Adult Invisible Braces Made Of?
Adults'invisible bracesare composed of chemical-free plastic and are significantly more comfortable than traditional metal braces. The personalized clear or invisible braces are used to straighten your teeth and give you the desired smile. You'll meet with a doctor before getting your braces to discuss your tooth goals and what to expect from your treatment.
Adult Invisible Brace – Regular Shaped Teeth & Perfect Smile
Although laser teeth whitening could not be better, some patients have misconceptions regarding teeth whitening. For example, many patients believe that teeth whitening is the removal of enamel (the outer surface of the teeth), leaving the tooth exposed. 
Teeth whitening, on the other hand, just alters the wavelength of the teeth. Whitening does not remove any of the teeth and merely alters their look. Patients are requesting an aesthetically acceptable appearance free of obtrusive orthodontic wires, brackets, and cords as we advance in the profession of dentistry. 
Patients are not to blame either; having straight teeth and a flawless smile line boosts self-esteem and confidence. That's why recent advancements have introduced Invisible braces for patients.
Why Do Adults Want Invisible Braces?
Orthodontics is now more affordable and accessible than ever before. While braces might bring you back to your childhood – and braces are sort of like a badge of honor at that age — they are not regarded cool as an adult.
We are analyzed for our appearance as adults, both socially and professionally. You may be considering braces because impressions are important to you. You may want a healthier smile, more confidence, or simply to feel better about yourself. The most obvious and prevalent reason for getting braces as an adult is to have straighter teeth.
We all know that teeth continue to shift as we age. Many individuals wish for a straighter smile, whether it's due to a lack of treatment throughout their childhood or late-life tooth movement.
While no one looks twice at a teenager or toddler wearing braces, some adults are self-conscious about wearing metal braces in their professional and social lives.
This is when invisible braces, such as lingual or Invisalign, come in handy. Lingual braces, in particular, are excellent in closing gaps between teeth, rotating them to some extent, and correcting tooth height. The best part is that any discoloration that may arise throughout your orthodontic treatment with braces is not apparent.
Lingual braces are a wonderful choice for those who play wind instruments such as the clarinet or saxophone. They're also an excellent alternative for athletes and professionals who frequently have to address the public or make presentations.
Which Conditions Can Be Treated By Invisible Braces? 
While invisible braces may not be appropriate for certain misalignment situations or complex bite abnormalities that require traditional orthodontics, they can be used to treat the following conditions:
Overbites and overjets

Widely spaced or Crowded teeth

Crooked teeth.
Reasons To Get Orthodontic Treatment As An Adult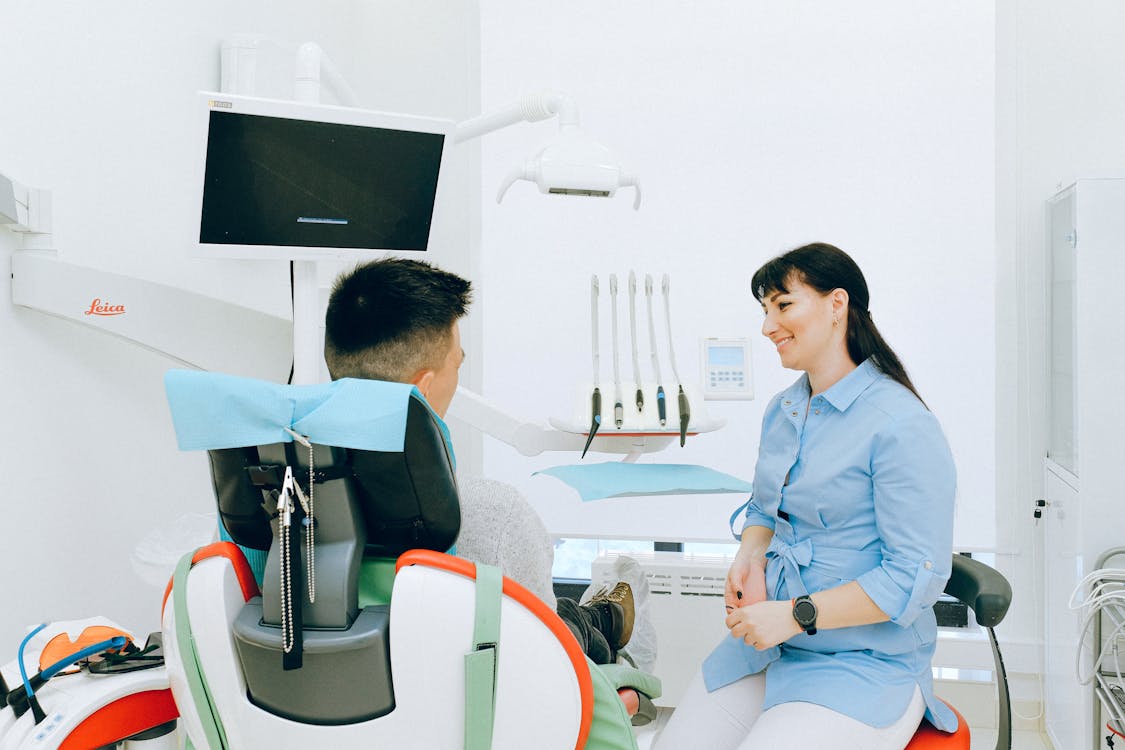 Many adults are hesitant to have braces, yet it may be a rewarding experience. If you were not treated for orthodontics as a child, here are four reasons why you might wish to explore invisible braces as an adult:
1. Healthy Teeth Move
Teeth can change at any age, including adulthood says the best dentist in Charlotte. This can cause your bite to change, and a crooked smile grows even more twisted, affecting your appearance over time.
2. Your Smile Is Important
Because your grin is often the first thing people notice, it is important. You want to be proud of your smile, and braces can help.
3. Comfort And Discretion
Modern braces are less visible and of higher quality. You can now choose invisible braces for adults that are sensitive, convenient, and very effective.
4. Misaligned Teeth Cause Issues
When teeth are curved, it is more difficult to remove plaque and bacteria, which can lead to gum disease and tooth damage if they are not removed regularly. Braces can help you attain a straight smile, making it easier to clean those hard-to-reach parts of your mouth.
Overall Health Benefits Of Adult Invisible Braces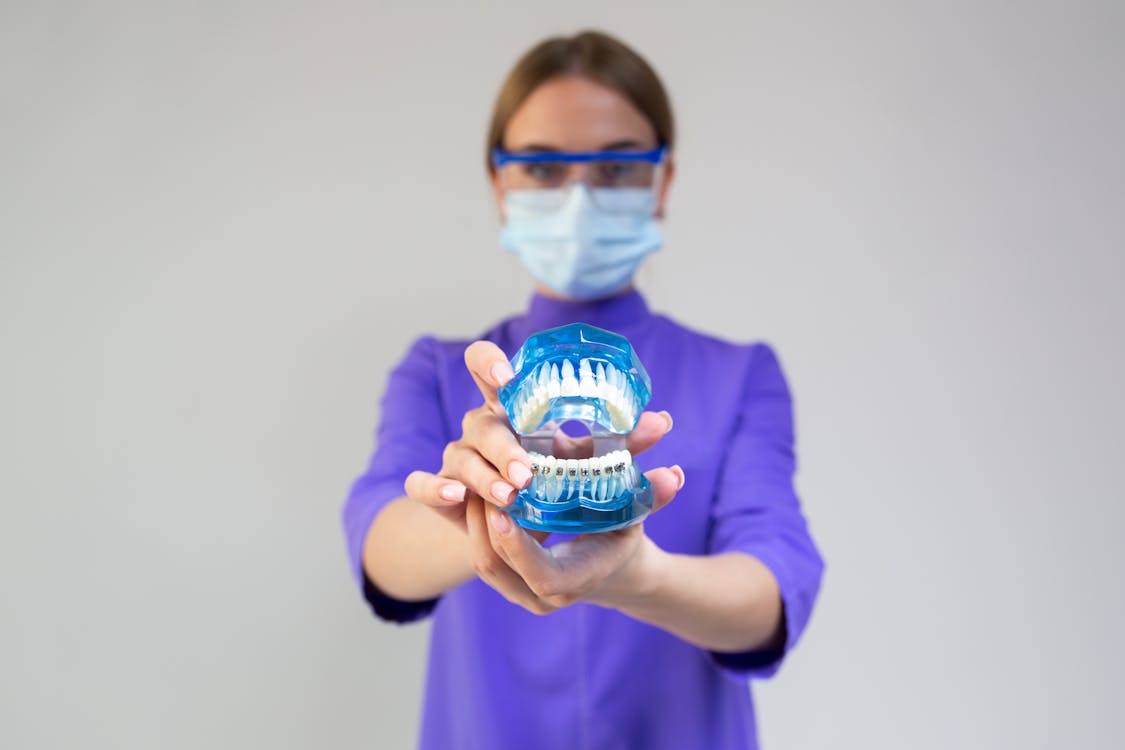 However, it is false to believe that adult braces provide only cosmetic benefits. They can also have an effect on your overall oral health. As an example:
1. It Lowers Your Chances Of Getting TMJ
Temporomandibular joint disorder (TMJ) is a chronic condition caused by tooth misalignment that can cause severe headaches and a sore jaw. Correcting your teeth's alignment and thus addressing issues caused by underbites and overbites can help you avoid TMJ later in life.
2. It May Help Your Oral Healthcare Regimen
Cleaning crooked teeth can be more difficult because there are more difficult-to-reach areas in your mouth. This can lead to more bacteria and plaque buildup, increasing the risk of gum disease and tooth decay/loss. Straightening your teeth certainly makes brushing and flossing more effective.
3. It May End Up Saving You Money In The Long Run
While it may seem contradictory, paying for adult braces may save you money. Given the linked oral health benefits discussed above, braces may lessen the need for fillings, gum disease treatments, and tooth extractions.
Considerations Before Having Adult Invisible Braces
1. It Will Feel A Little Weird At First
It can take some getting used to having clear braces in your mouth, whether you get invisible braces as a teenager or adult braces. This is especially true on the first two days. Fortunately, you will quickly become accustomed to it.
2. You Must Wear Them For 17-22 Hours Per Day
Many people believe they may wear their visible braces in and out whenever they want. However, wearing invisible braces demands discipline and a full-time commitment.
You must wear your invisible braces for at least 17 hours every day for your medication to be effective. Brushing, flossing, and eating are the only times you should take them out.
Except in specific circumstances, you should keep your clear braces on. As a result, you will get the most out of your treatment.
3. They Can Be Stained
Even though invisible braces are transparent, they can become stained. Orthodontists generally agree that the design allows you to drink water without removing your visible braces. They will also tell you that you should not drink anything else while wearing your aligners.
Certain beverages can stain if you don't remove your invisible braces before drinking. Coffee, red wine, and dark are examples of these beverages. Mouthwash, too, has the potential to stain your invisible braces.
If you don't take the time to brush and floss your teeth thoroughly after each visit, food particles can leave stains and marks on your clear braces. Plaque, turgor, and other debris can develop on the surface of your invisible braces if you don't clean these braces as often as you should, resulting in discoloration.
How Much Do Adult Invisible Braces Cost?
Invisible braces cost the same or more than standard orthodontic treatment, which costs between $2,500 and $7,000. The cost of adult invisible braces is influenced by the type and duration of treatment, the dental specialist, the region, your dental insurance, and any additional restoration work required before or during treatment.
Doctors will tell you the details of your treatment plan and the cost once they analyze your teeth, x-rays, and 3D model.
Financing through your dental insurance plan or your dentist's office may be available. Consult your dental insurance provider and dentist's office to see if you are eligible for orthodontic coverage.
Conclusion
There are huge benefits to using adult invisible braces. This is impressive for those who are concerned about wearing metal braces. They are also a relatively simple and effective form of treatment. So make an appointment for invisible braces today.