Recently updated on October 25th, 2022 at 11:11 am
So you've been doing your beauty research, and it turns out that learning about layering is imperative in order to get glowing skin.
But, hold on a minute. What exactly is layering?
In this article, we'll go over what each step of a layering regimen entails and how it can help maximize a more lustrous, glowing version of you.
What is Layering, Exactly?
Layering as a concept isn't new to the world of skincare. Layering refers to choosing the order in which you apply different skincare products to the different areas of your face.
The whole point of layering is to make the most out of each cosmetic product and reap its complete benefits. Layers are important to ensure that these products work together to create a cohesive and presentable finish.
Many skincare products like retinol serums have ingredients that we'd want to get in. However, for a few cosmetic ingredients, our skin acts as a natural barrier for entry. Only a couple of these substances can get to the skin when applied properly and meticulously.
If you don't layer your skincare products in the right order, some of these ingredients can cancel each other out—wasting your time and resources.
Thus, it's important to know which ingredients are compatible with which so that you can get the most out of your skincare routine.
Finding the Right Order for Layering your Skincare Products
If you've ever wondered how to apply skincare, here's a guide on how to build a proper skincare routine.
Step 1: Cleanser
First, cleanse your face with a gentle cleanser. If you don't have a dedicated cleanser, you may opt to rinse your face down with warm water as well. Make sure to wash it thoroughly to prevent any stray gunk from sticking around; you'd want your face squeaky clean before applying anything to it.
To ensure a deep-down cleanse, you might want to consider using a clarifying cleanser or microdermabrasion.
Step 2: Exfoliants & Toners
Once you've cleansed your face, it's time to exfoliate. Strive for a deeper cleanse by using an exfoliating toner or acid-based serum, which can help remove dead skin cells. 
AHA and BHA are also both highly effective at sloughing off all kinds of dead skin cells on the surface of your skin.
Step 3: Antioxidants
Next, add in some antioxidants. Antioxidants are perfect for keeping your skin looking more youthful and healthy. They can help counter any environmental aggressors like pollution and UV rays that might be causing damage to the skin on a cellular level.
Step 4: Eye Cream
Time to add in the eye cream. Eye cream is essential for concealing the dark circles below your eyes and the fine lines around your eye area. It also serves as a layer of protection against makeup ingredients and irritants that might get into your eyes.
Step 5: Spot Treatment
Now, take your spot treatment and apply in spots where you have concerns. If you are looking to address wrinkles or acne scars, for example, use a targeted product with ingredients like retinol or niacinamide.
Note that some ingredients found in acne treatment products like prescription-strength benzoyl peroxide can be inhibited when certain creams are applied. That's why it's best to use acne spot treatments only on affected regions of your face.
Step 6: Moisturizer
A moisturizer can be a blessing, even if you don't have dry skin. Our skin produces natural lubricants called sebum to keep our skin hydrated, but moisturizers provide extra protection against harsh sunlight and chemicals.
Thick moisturizers should go on first since they require a little more time to sink into the skin. Afterwards, you can apply lighter moisturizing products to other parts of the face like your cheeks and forehead.
Don't apply moisturizer on places where you put your acne treatment to prevent any potential product pilling.
Step 7: Sunscreen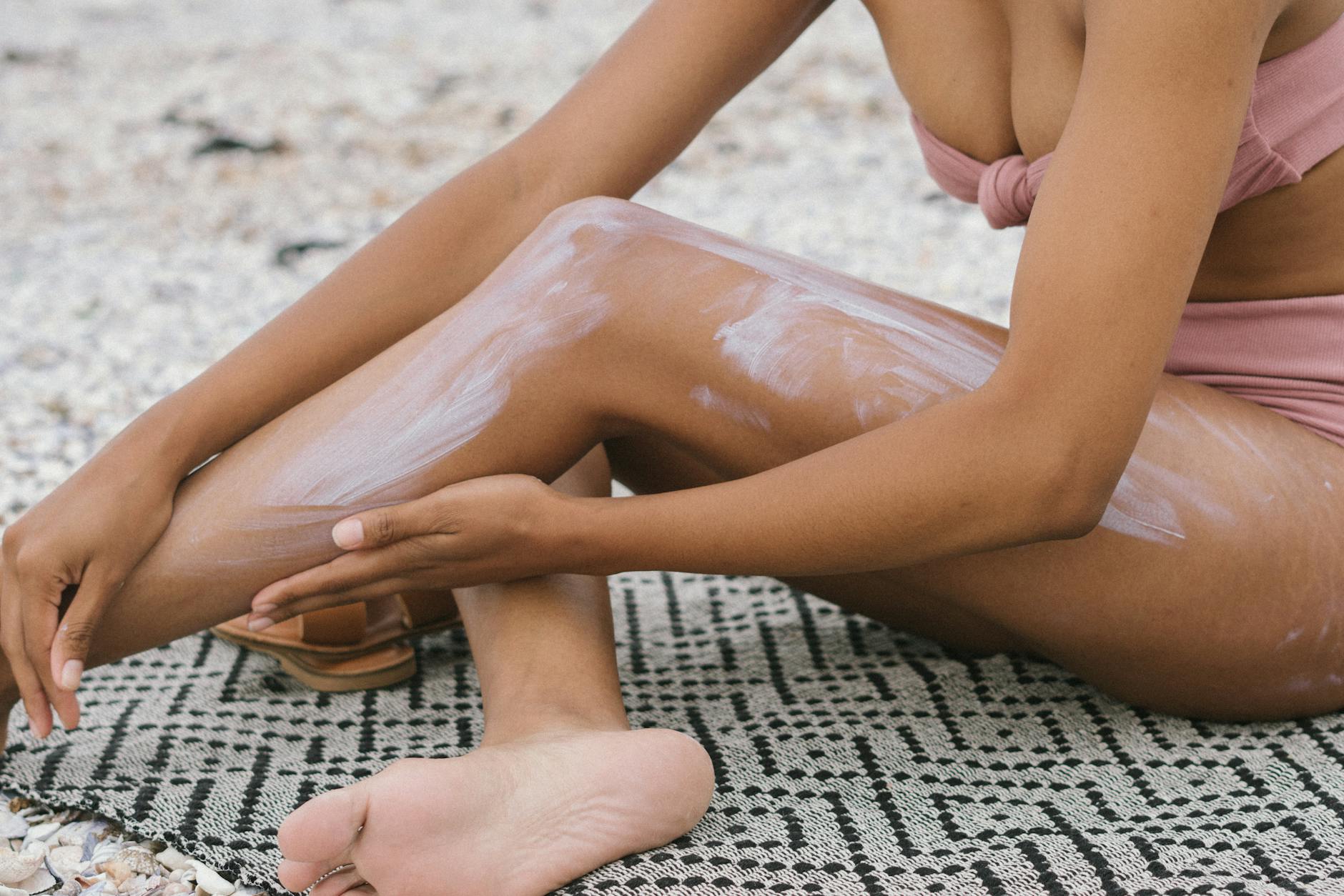 If you're going out for a stroll around the city or a walk in the park, then sunscreen is a must. You should always put on sun protection for an added layer of defense against UV damage, especially if the climate is harsh outside.
However, it's important to bear in mind that for most sunscreens, moisturizers tend to delay the absorption of chemical sunscreen. Applying moisturizer after sunscreen won't work either since the skin has been dampened with sunscreen already.
Thankfully, you can work around this by using physical sunscreen with zinc after applying your moisturizer.