Pelvic floor muscles are the core muscles on which many vital organs and functions of the body depend. Whether supporting the uterus or controlling bladder and bowel movements, pelvic floor muscles are responsible for some significant operations in the body. 
Often, people experience extreme pains or discomfort in the pelvic region or go through issues, including constipation or failing to control urine. The root cause for all these issues can be weakened pelvic floor muscles. To depend on medicines such as painkillers is not a great way to deal with these health issues. So, doctors prescribe pelvic floor physiotherapy wherein, through massages and exercises, one can return to a healthy life. 
What is Pelvic Floor Physiotherapy?
Physiotherapy for the pelvic floor is a therapy that deals with muscle dysfunctions. Whenever the muscles weaken, many symptoms can arise. The primary function of a physiotherapist is to find the root cause behind these symptoms and help people get rid of them. 
A physiotherapist examines your pelvic muscles, studies your symptoms with care, and prescribes the treatment schedules accordingly. Significant issues in these muscles result from weakening pelvic muscles, and the only way to strengthen them is to find all the underlying causes and fix them. A physiotherapist fixes all these underlying issues through exercises and massages, which means that zero medicines are involved in the whole treatment. Pelvic floor physiotherapy can be life-changing for people of all genders and ages because it uses exercises and massage methods to ease muscles and relieve pain. 
When Do You Need The Therapy?
The human body has a unique way of showing signs whenever organ dysfunction occurs. And the same can be applied to muscles. The symptoms are visible whenever there is an issue in the pelvic area. When you face problems like constipation, immense pain, difficulty controlling urine or bowel movement, etc., it is time to visit a healthcare professional and seek physiotherapy. These are common signs that your muscles have weakened and need the help of a physiotherapist to return to a normal lifestyle.   
Benefits Physiotherapy
Pelvic muscles act as core muscles in supporting your vital organs, including the bladder. These muscles play a crucial role in holding the uterus, bladder, and rectum in place. In addition, they are responsible for keeping the urethra and bladder in place. 
While these muscles are strong, they begin to weaken because of injuries, pregnancy, aging, and other serious problems. 
There are many benefits you get from physiotherapy, and some of these include the following:
It relaxes the muscles.

It improves bowel movements and helps get rid of constipation.

It improves urine and bowel movements. 

Core strength is regained.

It prevents organ prolapse. 

It helps in speedy recovery post-childbirth.

Quick recovery post injuries and surgeries.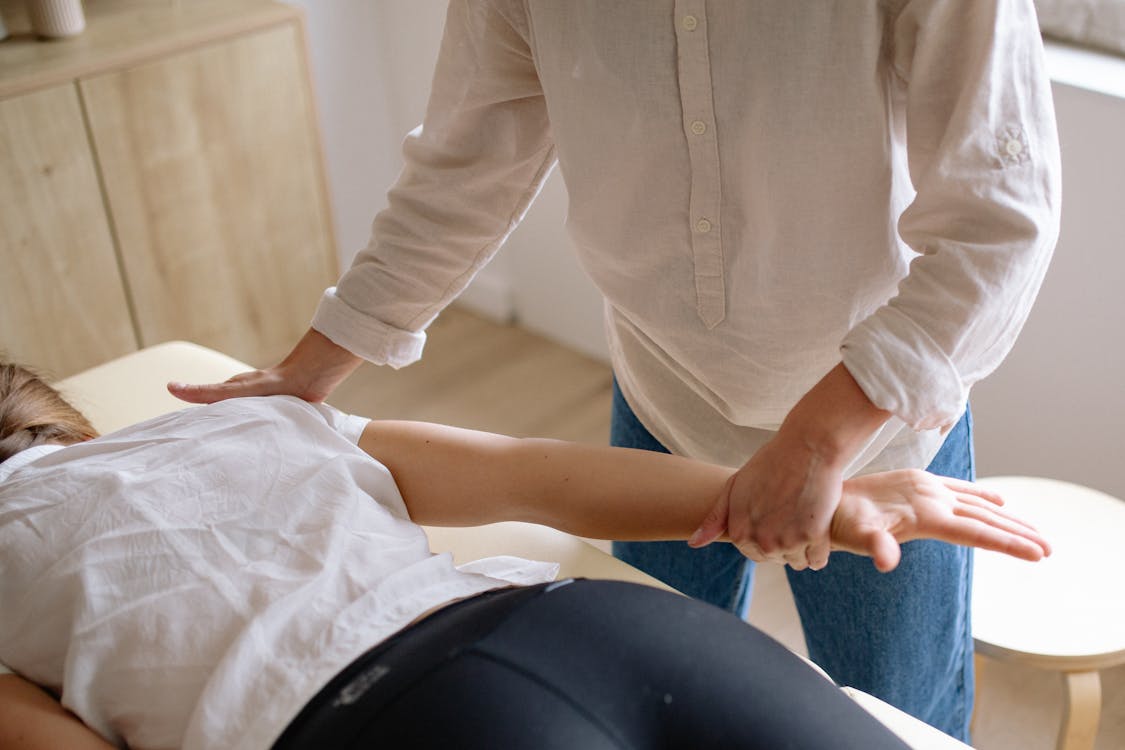 Conclusion 
Pelvic physiotherapy is a treatment performed only by a certified physiotherapist who uses hands-on manual techniques to ease the floor muscles. Moreover, they teach the importance of exercises and massages. This includes diaphragm breathing and exercises necessary for regaining pelvic strength.
No matter your age or gender and the type of symptoms, an expert physiotherapist can help you return to an everyday life free from pain and suffering. However, note that these treatments are not the same for everyone and vary from person to person.