Recently updated on October 25th, 2022 at 11:29 am
Growing up, we're taught to respect the opinion of authority figures like doctors. That line of thinking assumes that authority figures always approach every situation without bias and with your best interests in mind. Unfortunately, that's not always the case, and you might find yourself in situations where you have to stand up for yourself.
Learning the art of self-advocacy can seem like a challenge, especially when you've never felt comfortable standing up for yourself. Are you one of the many people trying to learn how to fight for yourself when it comes to medical care? Read on to learn what you need to do to be successful.
1. Do Your Research
Long before you step foot into your doctor's lobby, you're going to want to do your research about the doctors in your area. 
If you have health insurance, the first thing you'll want to do is to perform a search to find primary care providers with whom your insurance company works. Depending on your city, this might leave you with limited options, but that doesn't mean you can't find good doctors or dentists.
Once you have your list of names, it's time to look them up online. Many doctors and dentists have patient ratings online that can give you an idea of the kind of doctor they are. In fact, ratings are one of the most powerful ways to find a caring and professional dentist or doctor.
2. Set Up an Initial Appointment
Once you've narrowed down your search to a candidate that you think will work for you, it's time to make your initial appointment. This appointment can be whatever you need it to be, such as a check-up or care for a specific issue. 
Since COVID has changed the way a lot of people seek medical care, you might be able to start off your relationship with a telehealth appointment. This is a good strategy for people who just want to get a feel for the doctor's personality. That said, it also prevents you from checking out his or her office and learning about the quality of your support staff.
3. Come Prepared
Before heading to your appointment, take some time to outline your goals for your appointment and the questions you want to ask. Medical office environments can be overwhelming, so you may not be able to remember everything you need to ask your doctor. If your doctor mixes up the information you give them, then don't be afraid to correct them.
It's also important that you read through any paperwork you need to sign before you head to the office. Lastly, know what your rights are as a patient. 
4. Take Notes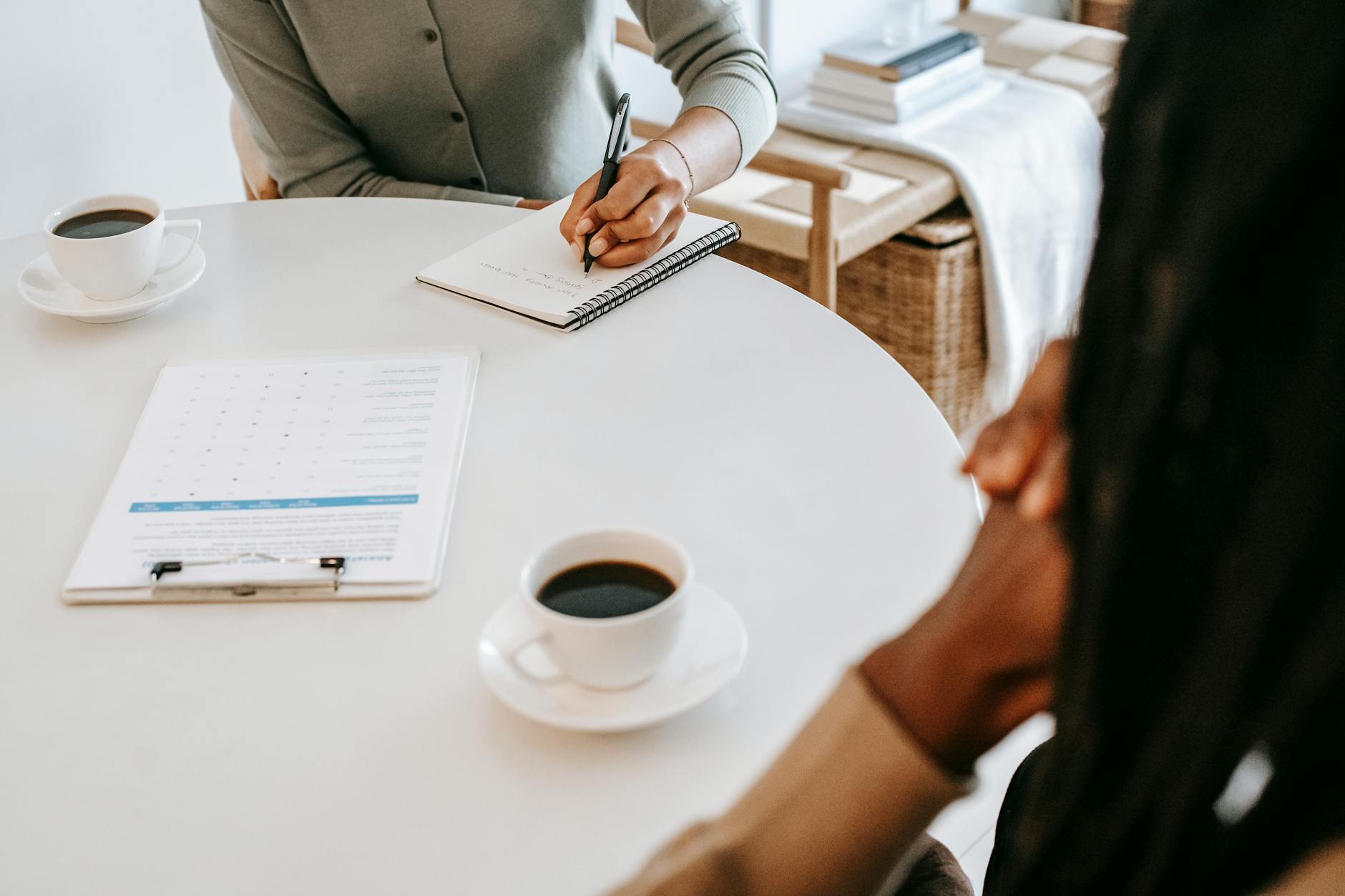 Take notes of your experiences when you visit to help you reflect on the quality of the care you received after you leave. In extreme cases, you might walk out of a doctor's office and know that there's no way you'd ever even consider going back. Most experiences won't cause you to have that kind of reaction, but that doesn't mean that the doctor is the right fit for you.
Start by taking notes about the level of service the office provides from the moment you walk in the door. Did the support staff greet you? Were they helpful if you had any questions?
When you get in to see the doctor, take notes of the things you discussed. What did the doctor recommend for treatment? What concerns did they bring up about your health or the condition you're there for?
After you left, you can reflect on the whole experience and see if their recommendations are solid by doing a bit of your own research.
5. Speak Up
Whether the doctor you are seeing is new to you or if you've been their patient for years, you should never hesitate to speak up for yourself.
It's not uncommon for doctors to develop tunnel vision, particularly in patients who are overweight. You might find that your doctor is insisting that your weight is the cause for all of your medical issues, and the solution is to lose weight. If you're in this position, ask your doctor what they would do if you were not overweight, and ask them to follow that path.
Sometimes speaking up can help you get the care you deserve from your doctor. If your doctor doesn't react well, then you know that it's time to move on.
6. Ask for Second Opinions
It's a good rule of thumb for you to seek a second opinion whenever you receive a major medical diagnosis or plan of action. This is true no matter how much you trust your doctor.
If you feel that your doctor is giving you subpar care, or if you suspect that their medical opinion may be biased, then you need to seek out a second opinion. Many people lose critical time because their doctor doesn't believe that something is wrong with them, or their doctor recommends the wrong course of treatment.
You can help speed up the second opinion process by asking your doctor for a copy of your medical records to review, too.
7. Bring Support
Speaking up for yourself is a difficult thing to do, especially when you have to speak up against someone who you're supposed to respect. If you feel like you need support when dealing with your medical provider, ask a friend or family member to attend the appointment with you.
Not only can your support person help you feel more secure, but they can also listen for breakdowns in communication.
Learning Self-Advocacy Gives You Power
It's so disappointing and hurtful when a healthcare provider discriminates against you or just doesn't listen to your concerns. When you find yourself on the receiving end of this kind of treatment, it's important to practice self-advocacy to make sure you receive the care you deserve. Never settle for less than you deserve!
Learning how to self-advocate is just one step in your journey toward transforming your health. You're bound to have more questions along the way. Check out the rest of our blog for all the answers you need to know about your health!