Recently updated on October 25th, 2022 at 11:43 am
Are you looking to have a healthier diet? You've come to the right place. Now more than ever, meals can be delicious and simple to make with superfoods. 
You may be wondering, what are superfoods? The term "superfood" is a marketing term that refers to any food with exceptional health benefits. The good news is that these foods are already all around you. You can easily get all the superfood integrants from IYA Foods.
Things like berries, leafy greens, nuts, and seeds are a few popular options. If you want a healthier, more flavorful diet, it's important to learn how to cook with superfoods. 
This article has the ingredients, tips, and tricks you'll need to get started.
1. Leafy Greens
Leafy greens like kale, spinach, collards, and turnips are some of the most common superfoods. Not only do these taste incredible in many recipes, but they also provide a plethora of nutrients. 
Rich in vitamin A, C, E, and many more, leafy greens are a great source of magnesium, protein, and iron. If you've ever heard someone scold a child to "eat their greens," now you know why. 
To incorporate leafy greens into your diet, consider pairing your meals with a side of kale salad or using spinach as a topping. Leafy greens can add flavor, crunch, and health benefits to your favorite meals like pizza, pasta, and more.
2. Seeds and Nuts
Seeds and nuts are often looked over when it comes to healthy meals, but they pack the punch with nutrients. Some of the most common superfoods are hemp seeds and almonds. You may also consider trying cashews, pistachios, flaxseeds, or chia seeds. 
Seeds and nuts are rich in healthy fats, fibers, proteins, and vitamins. To improve gut health, many enjoy eating seeds and nuts that help burn calories and speed up digestion. 
To incorporate seeds and nuts into your regular diet, some of the best superfood recipes are power bowls. Power bowls can be great options for breakfast, lunch, dinner, and even dessert. Some popular ingredients for power bowls are oats, quinoa, vegetables, yogurt, and berries.
3. Berries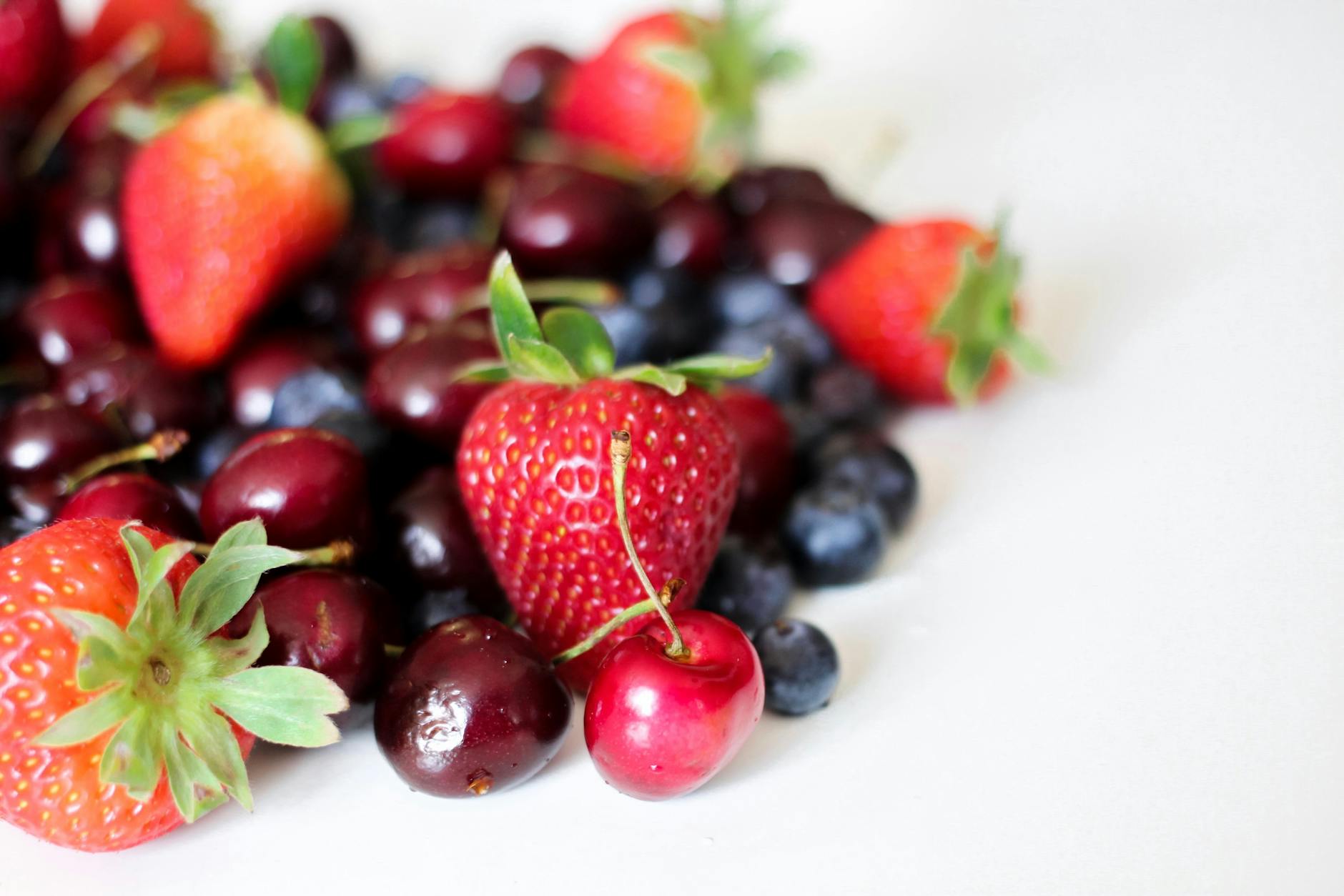 If you love the taste of sweet and tart treats, berries might be your favorite superfoods. Blueberries, raspberries, and goji berries are three of the most popular superfood choices. 
Berries contain many antioxidants and can even help reduce inflammation. They can also help regulate blood sugar levels and improve the appearance of skin.
To incorporate berries into your diet, consider making smoothies, adding them to a salad, or eating them instead of chips and candy. The sweet and tart taste of berries makes them a satisfying snack for those with a sweet tooth. You may also enjoy adding them to your breakfast pancakes, dessert frozen yogurts, and as a side for your meals.
4. Superfood Seasonings 
If you ever dine at a superfoods restaurant, you'll notice that their food is both nutritious and rich in flavor. This is in part due to the delicious superfood seasonings that you may already have in your cabinet. 
Some of these seasonings include turmeric, cumin, cayenne, and cilantro. These seasonings can add to most any meal while providing immense health benefits. These seasonings work well to compliment meats, salads, soups, and more. 
Learn How to Cook With Superfoods Today
If you enjoy cooking and eating hearty, tasty meals, learning how to cook with superfoods is both fun and beneficial. Think about your favorite meal of the day and find unique ways to incorporate superfoods for your own health and enjoyment.
Did you enjoy this article? Leave a comment and let us know your favorite superfood and be sure to check out our other informative posts.