Recently updated on October 25th, 2022 at 11:11 am
Many men with low testosterone report improved sex drive, energy, and mood following testosterone treatment. Why not boost testosterone levels?
Don't be so quick. Low testosterone levels do not require treatment on their own. The long-term effects and risks of testosterone replacement therapy are unknown. Men with symptoms of low testosterone should only consider subcutaneous testosterone injection if their blood tests confirm this. It is necessary to speak with your provider about testosterone therapy.
1. Potential benefits
Testosterone injections help regulate male hormone levels and treat low testosterone problems. Some benefits include:
Increasing sex drive

ED symptoms improved

Energy-boosting

Mood improvement

Sperm count increases

Changes in fat and muscle
Body fat is generally lower in men than in women. Part of this is due to testosterone, which maintains muscle mass and fat distribution in your body. Your body fat will likely increase if you have low T, especially in the midsection.
Your hormones also regulate muscle growth. Thus, if your T is low, you may feel your muscles are shrinking. However, this only occurs if it lasts for a very long time. You shouldn't expect substantial weight changes from hormone therapy alone. Testosterone shots can help regulate fat distribution. It has been found that testosterone therapy increases muscle mass but not strength.
2. Changes in the Sperm count
Low T can result in low sperm counts. It may be difficult for you and your partner to conceive if you have this problem. But testosterone injections won't help if low T is to blame for conception problems. A high dose of testosterone can reduce sperm counts itself.
3. Cost
Approximately $30 is the cost of 1 mL (200 mg/mL) of Depo-Testosterone, according to GoodRx.com. Generic testosterone cypionate costs $12-$26 for the same amount. According to the label of Depo-Testosterone, shots are required every two to four weeks. Depending on the patient's dosage, the cost could range from less than $24 per month to more than $120 per month.
Neither of these estimates includes all possible treatment costs, only the drug itself. It's common for doctors to charge for office visits when you receive injections from them. Additionally, your doctor will monitor your condition closely to check for side effects and ensure your injections are working. Needles and syringes may also be needed if you inject yourself.
Low testosterone levels are not cured by testosterone therapy, and it just raises them to normal levels. If you require injections for the rest of your life, they could be a lifelong treatment. Several insurance companies cover parts of the expenses, but you should check your coverage ahead of time. Discuss the costs with your doctor.
4. Risks to health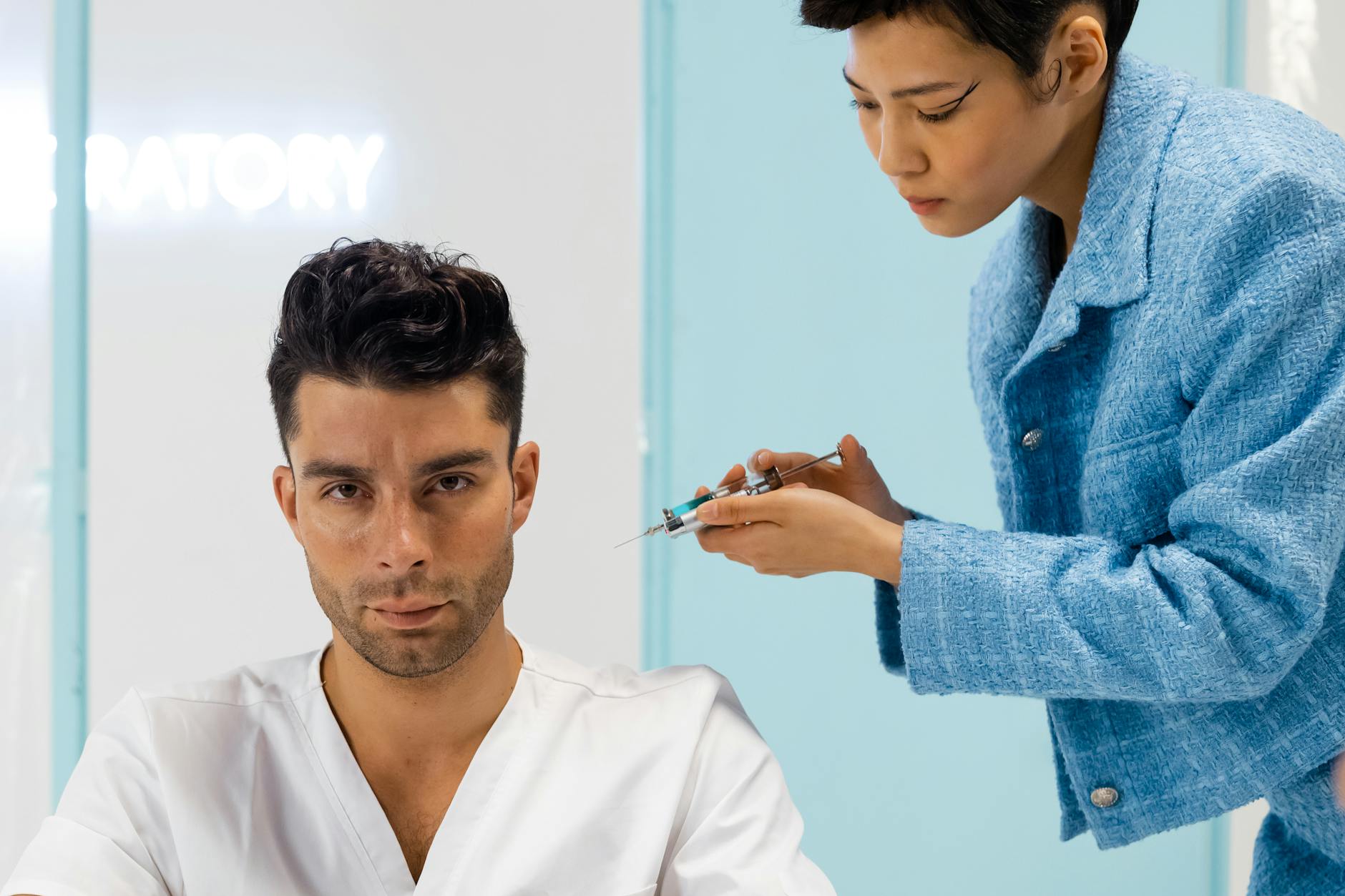 Many men who have low testosterone can benefit from testosterone injections. It doesn't mean that all men can safely use these powerful injections. Before beginning testosterone therapy, tell your doctor about all the health conditions you have.
Those with heart disease, sleep apnea, or a high red blood cell count may need extra monitoring from their doctors. If you have cancer, you should never take testosterone injections. Certain health problems may also result from testosterone injections, including stroke and heart attack, liver problems, enlarged prostate, or increased pre-existing prostate tumors and blood clots.