Recently updated on October 25th, 2022 at 11:29 am
When you're trying to make someone's birthday memorable, nothing creates memories like a surprise. Planning out a birthday surprise will help you accomplish this whether this is a significant other or a friend or family member. 
We can help you out when you are trying to create some surprise birthday plans that count. These tips will help you plan out the best birthday surprises for someone that you love dearly. 
1. Get Them a Gift They've Always Wanted
Chances are great that your loved one has something that they've always wanted. Maybe they just haven't gotten around to buying it or aren't the type to do things for themselves very often. 
This is when you can treat them by taking it upon yourself to give them that gift. Maybe they have had their eyes on a great new timepiece. Perhaps you can get the tickets for the Lady Gaga tour when she performs in your city. 
If they're into watches, you may want to look into which brands they like. And if they're into collecting vintage weaponry, getting them high-quality flintlock replicas will surely bring them much delight.
Regardless, do your research, make a purchase, and get it gift wrapped so that you can present it to them and put a smile on their face. 
2. Plan a Surprise Vacation 
When you'd like to really create an experience for someone, a surprise vacation is where it's at. You can whisk them away so that they can unwind, recharge their batteries, and see something new and different. 
A bed and breakfast vacation is an excellent surprise if this is a romantic trip. If they're a sports nut, you can take them to a game and make a whole weekend out of it. Iron out the details and make sure that the trip is something that they will enjoy to the fullest. 
3. Send Them Something Nice to Their Job
It's the little things that make the biggest impressions. You don't have to spend a lot of money just to show someone you care. Sending flowers, candy, balloons, or other gifts over to their place of employment will really let them know you love them. 
This is a nice surprise that will allow them to start their workday off on the right note. 
4. Decorate Their Living Space With Birthday Things
You can also surprise them by decorating their living space with Floral Wall Panels. Hit the party store and purchase balloons, streamers, signs, and other decorations that will have them feeling as though they walked into a birthday wonderland. 
Make sure that you also personalize it with their name and pictures from previous years of their lives. This will celebrate them today while having them eager about the future and reflective about the past. 
5. Put Together a Surprise Party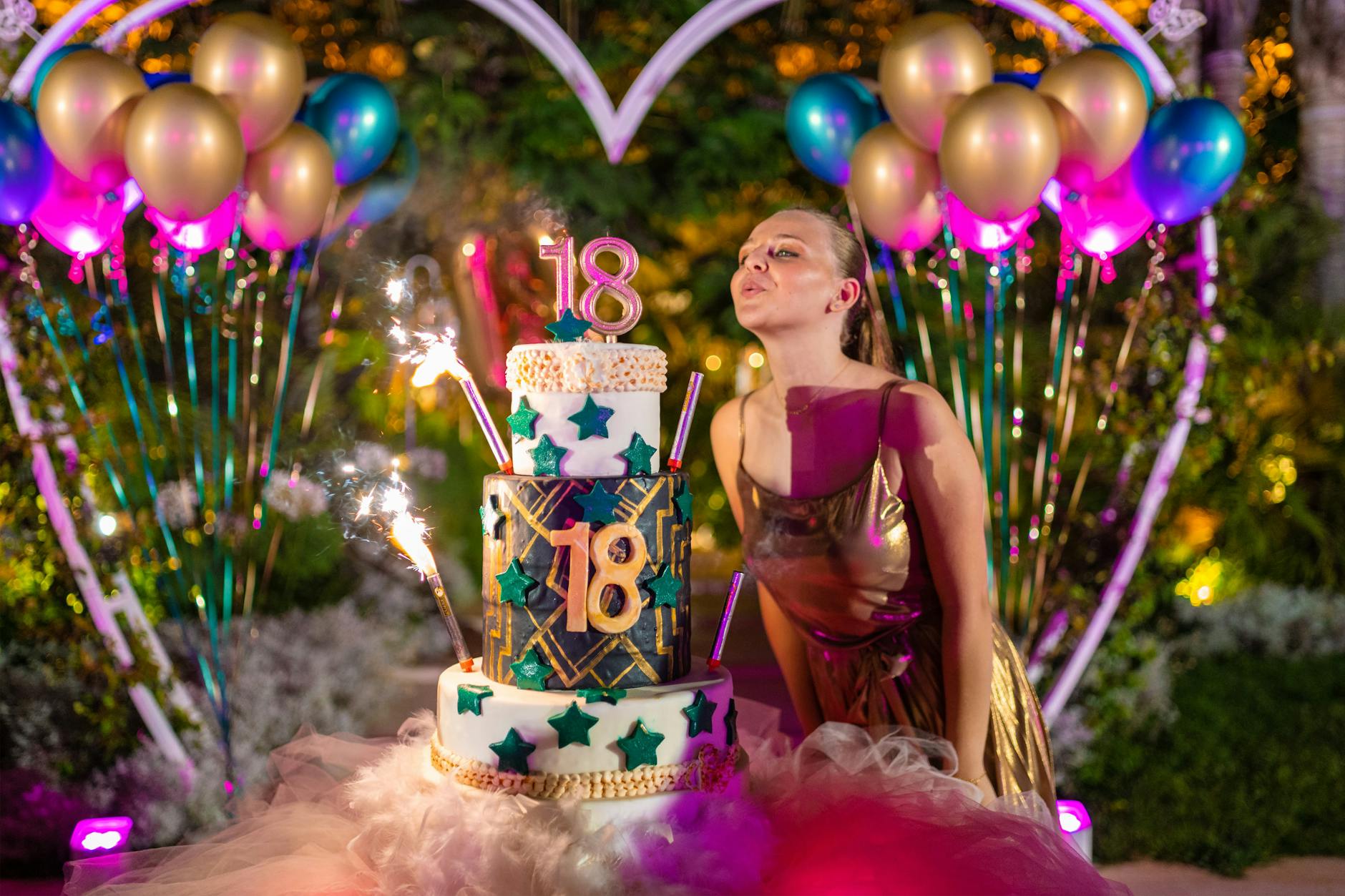 The surprise birthday party is one of the most tried and true ways to put a smile on someone's face. Put together a list of the people they love the most and invite them out. Keep things hush-hush, and figure out the way you are going to spring the surprise on them. 
This is particularly great if they're planning to keep their birthday low key and don't have any plans. Layout a spread that they will enjoy, and make it a time of fun festivities and a celebration of their life. 
6. Get Their Friends and Loved Ones to Make a Video
Sometimes the best thing to do is get people to tell the birthday person how they feel about them. It's important to give them their flowers while they can smell them, rather than just assuming that they know. 
Reach out to some people and ask them to send you a short video expressing birthday wishes and love. You can then edit the video together with music and effects. Play it for them on their birthday and watch the smile on their face or the tears of joy that they experience. 
7. Create a Treasure Hunt
There's never a time that people don't appreciate the play. Even grownups appreciate fun and excitement. So rather than taking a straightforward approach to the gifts you are giving them, plan out a treasure hunt. 
This treasure hunt will require them to put on their thinking cap as they mull through clues to find the next step of the hunt. By the time they get to the big payoff, you will have taken them through a full experience that they will appreciate to the fullest. 
8. Book a Limo or Other Fancy Transportation
You can also book a limousine, party bus, helicopter tour, or other forms of transportation that will offer a once-in-a-lifetime experience. This will give you the opportunity to show them something different, while also classing it up and making them feel pampered and taken care of. 
Book this transportation with a company as early as possible so that you can lock in some prices that are affordable. 
9. Broadcast Their Birthday to the Public
Finally, don't hesitate to shout your birthday wishes from the rooftops. Get them a shout-out on the radio or a local TV program, book a message on a local business sign, or otherwise tell the world how much you care about them. 
They will feel loved and appreciated like nothing else. 
Plan Out the Best Birthday Surprises
The tips above will assist you in planning out the best birthday surprises that you can think of. Put your resources together and begin brainstorming so that you can make your special person's birthday one for the ages. 
We can also provide you with words of advice when you need help on a plethora of other topics. Lean on us for more words of advice to enrich your life.