Did you know that couples spend anywhere from 200 to 500 hours planning their wedding? Of the many factors in planning your ceremony is creating a wedding day beauty regimen. We're here to help you prepare.
Keep reading for a wedding beauty timeline that will help you build your bridal routine!
12 Months Out
There is no wrong time to step up (or start) a skincare routine. Starting one around one year before your big day gives you time to find the right products for you, make it a habit, and perfect your regimen.
Regardless of your complexion, skin type, or problems, your basic routine should include a gentle daily cleanser, toner, moisturizer, eye cream, and sunscreen. Avoid cleansing products with alcohol or other agents that cause excessive dying. It may help in the immediate for oily skin but will only make the problem worse in the long run.
Don't stop with your face! Upgrade your shower routine with alcohol and SLS-free body wash or soap, an exfoliant, and hydrating lotion. Remember to drink plenty of water to keep your skin looking healthy.
8 Months Out
If you're considering any changes to your hairstyle, like trim, a new color, or other kinds of treatments you haven't done before. The last thing you want is to lighten your hair or get a perm to find out you hate it. Significant hairstyle changes should be planned out far in advance, but if you just need deadends trimmed before your big day, that can be done closer to your big day.
6 Months Out
Consider taking vitamin and mineral supplements. Vitamin B6, iron, Vitamin D, calcium, and magnesium are some of the most common nutrients that people lack in their diets. Biotin may help support skin and nail health. However, the best way to get these nutrients is with a well-rounded diet.
If you prefer to groom your eyebrows, book your appointments now. Go to a professional for waxing or threading. If you're considering eyebrow tinting, now is the time to do so.
3 Months Out
Book some manicures and pedicures for reasons of self-care and healthy nails and cuticles. You can wait around a month between manicures unless you get your hands dirty often. Schedule pedicures for every 4 to 6 weeks or so.
You can discover more here about wedding spa treatments to help your look and feel your best.
If you want to undergo teeth whitening, look into it now. The time your results last and how many whitening sessions you need vary if you use a home kit or see a professional.
1 Month Out
Consult with hairstylists and makeup artists to determine your wedding day look. If you (or a friend) will help you get ready at home, make sure you have everything you need. Avoid adding any new types of makeup to your lineup, especially if you have sensitive skin or are prone to breakouts.
2 Weeks Out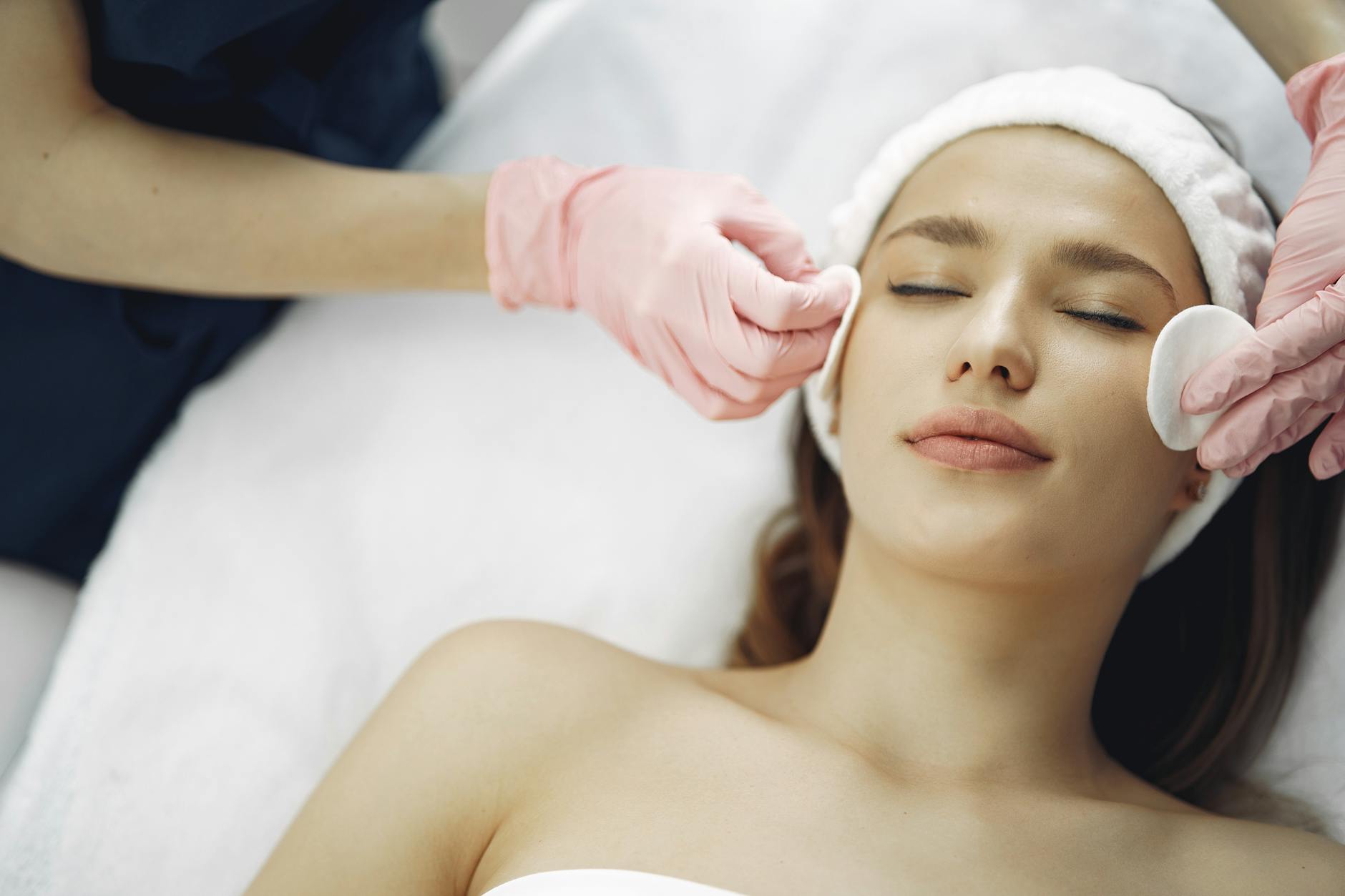 Get a facial from an esthetician for wedding beauty treatments. It's normal for your face to be a little irritated or inflamed afterward, so you'll need time for your skin to calm down.
Consider avoiding alcohol, coffee, excess amounts of sugar, or anything else that can stain teeth. If you're worried about water retention or bloating, cut back on salt, carbs like bread and pasta, dairy, and carbonated drinks. Lastly, schedule one last mani-pedi and relax!
A 12-Month Wedding Beauty Timeline for Brides
From engagement to your big day, you have so much to plan. We hope this wedding beauty timeline will help make the year before your ceremony a little less stressful.
If you like this wedding beauty checklist, check out the rest of our site for more great content!