Recently updated on October 25th, 2022 at 11:01 am
The Indiana Code section 34-22-2-4 covers the statute of limitations for filing compensation claims, which usually is within two years of the accident or injury. According to information published at justia.com, the statute applies to the following three types of injuries:
Physical injuries or damage to your reputation

Damage to any personal property

Forfeiting penalties given by statute
The law varies under certain circumstances. For example, the Statute of Limitations runs for seven years after injuries sustained by a minor in a sexual abuse case or four years after the child ceases to be minor, whichever date is later. Personal injury law has very little wriggle room because it was designed to limit spurious lawsuits.
Contacting an experienced personal injury law firm is the best way to maximize your compensation and get all your legal rights. Your lawyer can help you in tricky situations, negotiate with insurance companies and file a lawsuit if that is what is deemed necessary.
Car Accident Injury Claims
Car accident injury claims fall under the same umbrella as personal injury claims, but differences in insurance coverage can change the picture. That's why making your car accident claim as quickly as possible is important. Insurance claims often require a faster claim process.
Indiana is an at-fault state, which means that the at-fault driver pays for their percentage of culpability of more than 50%. Drivers held to less than 50% fault have no expenses for an accident other than personal costs.
Car injury claims can also have various statutes of limitation if the person held responsible was working for a state or local government agency. In those cases, the government can require that you file your claim in as few as 90 days. Filing quickly also provides these benefits for your case:
Better memory of events by witnesses.

Faster claims processing.

Guaranteed insurance coverage after fair negotiations.

Not missing deadlines like the statute of limitation limits or maximum time for filing for government employee compensation.

Preserving time for people to make an informed decision about whether to sue.
Determining Fault After an Accident in Indiana
All legal experts agree that determining fault in car accidents is critical in Indiana, and your attorney might want to explore challenging any percentage assigned to you higher than 50%. That would mean you can't file a compensation claim, but the other vehicle driver could do so.
You must prove conclusively that the other driver was at least 50% at-fault for an accident to receive a comparative level of compensation. That means you would receive 60% of your claim amount if you were 40% responsible for the accident. Basically, you must prove that the other driver was negligent in some way that caused the accident.
All drivers always have a duty of care not to cause harm to pedestrians and other vehicles. You must prove that the other driver's actions weren't reasonable responses so that they constitute a breach of duty and causation of the accident. Examples of breach of duty and ignoring safe driving rules in car accidents include:
Driving under the influence of drugs, alcohol, or prescription medication.

Speeding and reckless driving.

Failing to signal.

Failure to keep lights, signals, brakes, etc., in good repair.

Driving aggressively.

Following too closely.

Failing to obey traffic signs and signals.

Not following commercial requirements for truckers.

Distracted driving.
Sometimes, neither driver might be responsible for equipment failures, faulty tire blowouts, or defective products used in one vehicle that might have caused a fire. Truckers might shift responsibility to dock workers who loaded a truck without properly balancing the cargo or repair persons who didn't check for faulty equipment.
Getting Reliable Legal Assistance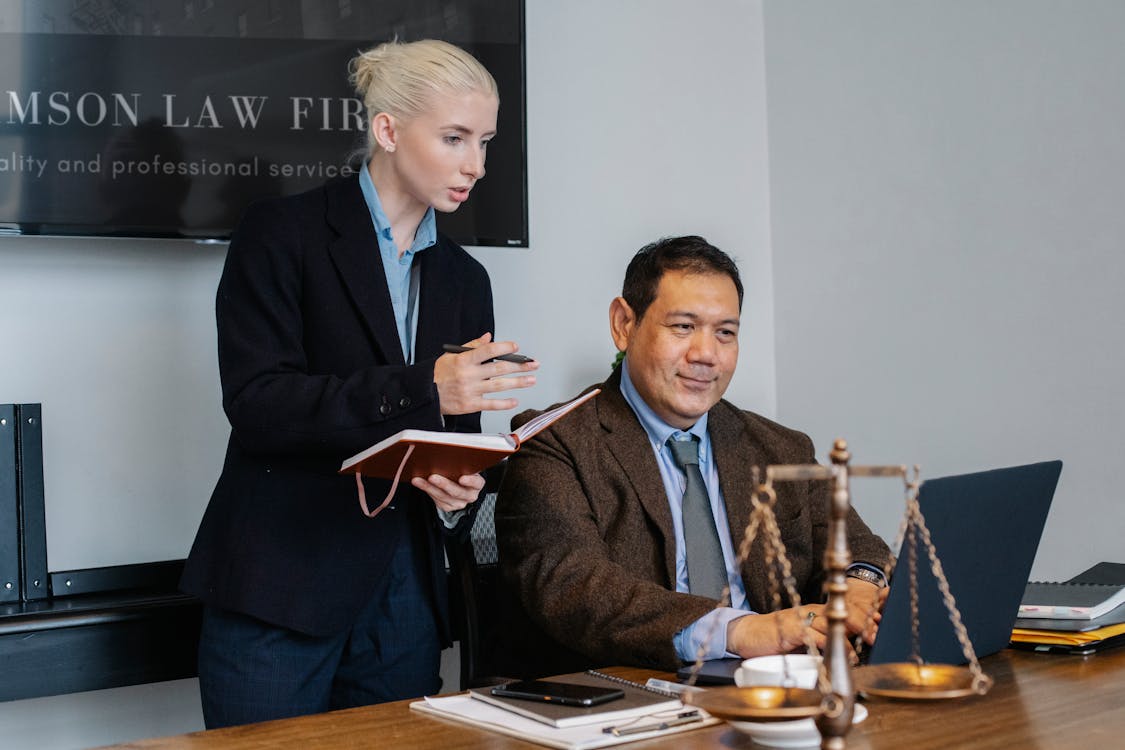 In an automobile accident, the role of a qualified personal injury attorney is to help you make a compelling case for compensation. These attorneys work with other professionals to gather evidence to help you prove your case. For example, accident reconstruction experts and statements from witnesses may be used to prove who was at fault, as can property damage reports and employment documents.
In other words, no matter how "minor" you consider your car accident to be, it is best to talk with an attorney from your state about your chance of getting the compensation you deserve.