If you are having trouble thinking of the perfect gift for the man in your life this Christmas, then look no further! Almost everybody appreciates some high-quality designer clothing or accessories, and no matter whether you are shopping for a man who is really into looking sharp in the best men's fashion, or just likes things that are comfortable and relaxed, you can find some great luxury gift ideas in the latest collection from Burberry. 
Burberry is a London based clothing house that creates smart, sophisticated coats and suits, but also fashionable, easy to wear streetwear, and so it is a great brand for men from all walks of life who enjoy fresh, interesting clothing and accessories with a luxury spin.
Here are just five of the things you could consider choosing for your partner or adult son from Burberry this Christmas:
1. Extra Large Gray Burberry Check Scarf

One of the best ways to add a touch of the classic British style that Burberry for men is known for to your clothing is with a scarf in Burberry's iconic check design. This extra-large scarf is a high-quality luxurious scarf that makes for a great gift because it can be added to both casual and professional winter outfits and so suits just about every man's lifestyle. 
The gray version of the scarf can be a more subtle choice for those who don't tend to like wearing things with heavy branding on them as it still features the Burberry check that is a stylish pattern to wear, but in a more neutral and less bold color scheme to the instantly recognizable tan and red check.
You can also get this scarf, and smaller versions, in the Burberry tan, red and white check if you prefer, though, and so it is best to check out the SSENSE website for the full Burberry for men collection. 
2. Black and White Star Hoodie

Hoodies are something just about everybody appreciates in the winter, and this Burberry black hoodie with star details on the front and sleeves makes for a choice that is fashionable and unique enough to quickly become the new favorite of the person you are buying it for.
It is ideal for weekend and general casual wear but is also versatile enough to wear for outdoor sports like skateboarding in the winter. So, whether you're looking for something for someone who prefers to chill out or be active, they're going to be able to get a lot of use out of this high quality, comfortable, and effortlessly cool hoodie.
3. Brown Cashmere Lined Gloves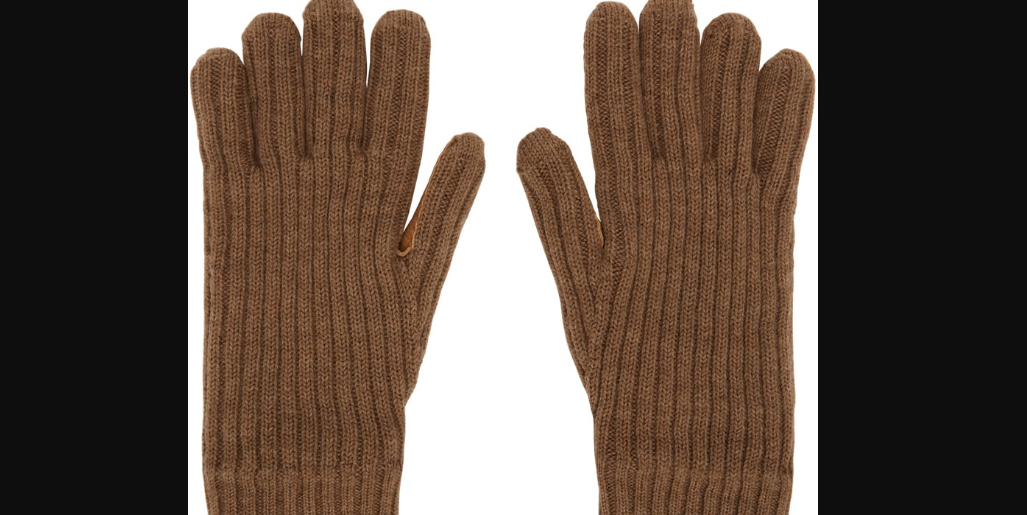 These gloves are made from the highest quality merino wool on the outside, and lined with the softest cashmere, giving about the warmest and most luxurious feel imaginable for winter.
They also have a deerskin detail on the palm that not only adds further premium quality to the gloves but also makes it easier to handle things while wearing them.
Gloves can always be a safe gift in the winter, but these ones are really special, and so are sure to be a well-appreciated Christmas present.
4. Black Monogram Umbrella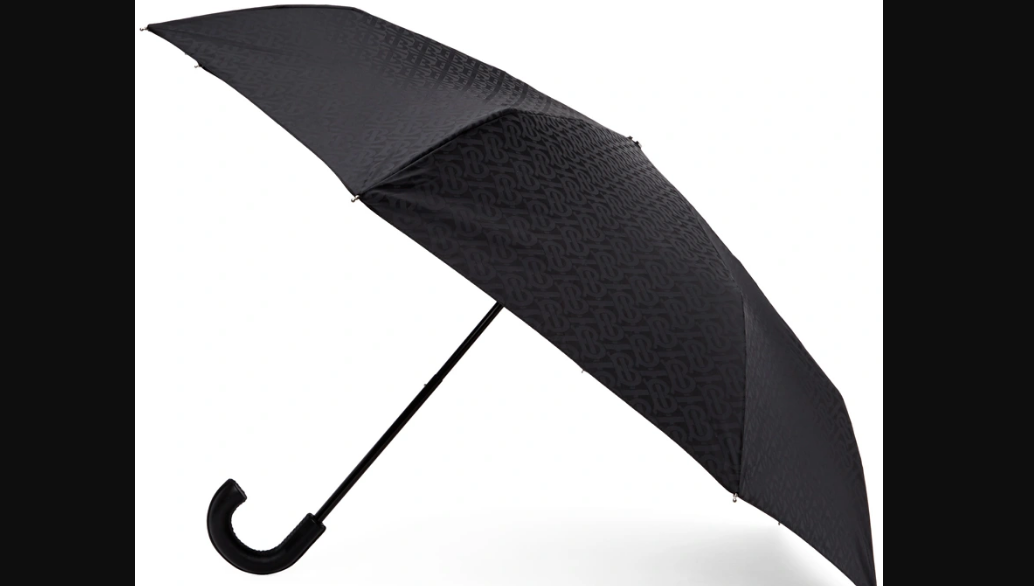 A sophisticated umbrella is another item that is always a welcome gift at this time of year, and this umbrella with its classic hook style handle can offer a classy, gentlemanly look while also featuring the stylish Burberry monogram design in white.
You can also choose the same style of the umbrella in the Burberry check design if you like the idea of a practical and stylish umbrella as a gift, but prefer to go for something less plain and simple in the design.
The umbrella comes in a matching sleeve, and the robust, high-quality feel of the handle and metal parts definitely make this umbrella a pleasure to open up and use!
5. Black Monogram Bernie Card Holder
A really luxurious and high-quality leather wallet or cardholder is another gift idea that most people appreciate, and this beautifully made monogram embossed cardholder is a fantastic option.
If you are buying for someone who tends to prefer things that are more classic in style over bold designs, then the simplicity of the black leather will appeal, but the Burberry monogram detailing adds something to make this card holder far from boring.
Of course, there are plenty of other nice wallets and cardholders in Burberry's collection if you are interested in something more colorful.
These are just five of the great accessories and clothes you can find from Burberry that could make for good gifts, but browsing the full range is certain to help you uncover just the right thing!