None of us could contain our excitement and childhood ecstasy when dungarees made their comeback in the fashion trends. Be it going out for brunch or staying home with friends, wearing a dungaree has always favored one's casual appearance. In addition to this, the globally enforced lockdown has induced us to maintain a WFH (Work From Home) shopping cart. So, while you are not letting go of any chance of filling up your e-cart, try including some latest designs of dungarees.
So, Why Dungaree All Over Again?
Well, there is no doubt that the 90s fashion had swept every foot off the floor with many trends, some did last in the minds of every fashion freak. Dungaree is one of those trends that never went but kept on getting better with time. Moreover, the present day's dungarees present more options than they ever did, all thanks to the flair minds of the designers. If you are not really updated with it, all you need to check is in the link https://freakins.com/collections/dungarees.
Dungaree really enhances your overall look! 
What Makes Dungarees So Desirable? 
There are not many feminine outfits that are comfortable, stylish, trendy, and wearable in all seasons. The fact that dungarees have all these qualities make them desirable enough for women. You can get away with the summer blues and the winter hues, with a pair of them. Just make sure to style them perfectly with the right accessories and hairstyles. 
1. The Perfect Retro Comeback! 
Dungarees are old-school styles that have made a rocking comeback in today's fashion world. After all, we all cannot get over our obsession with vintage fashion, can we? The bell-bottom dungarees are also very much in trend with a touch of ripped denim style. You can try these with the high ponytail and large circular earrings to complete the look. High-neck cardigans or round-collared shirts will also compliment the retro look if you pull it off with appropriate soft make-up and hairdo. 
2. Looks Good With Almost Everything 
Crop tops, shirts, full-sleeve t-shirts, knitted jumpers, all look great with dungarees. While crop tops are fantastic for summers and springs, you can try sweatshirts and woolens in winters. There are plenty of options and alternatives with the same pair of dungarees that you will never get enough of.
3. Comfortable And Classy 
Denim dungarees are incredibly comfy and cozy, given the material itself is full of elasticity. Although you may find georgette and cotton material varieties in the market too, they are not good enough to beat the quality of denim. You can wear them for college outings, to informal gatherings, and even for a casual day out. Enjoy the pleasure of keeping comfort and style hand in hand with the best denim dungarees. 
Types Of Dungarees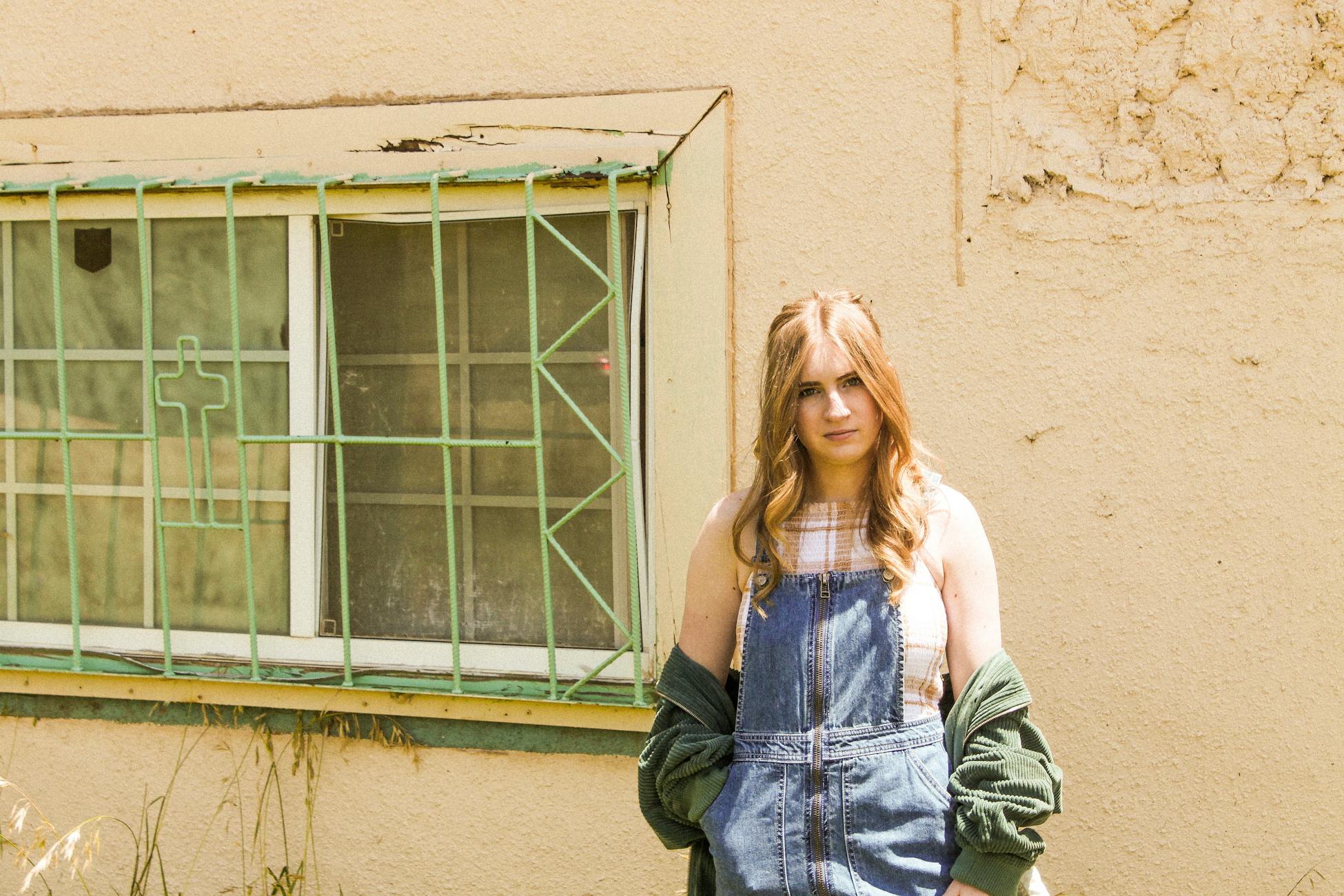 The fashion designers never fail our expectations with the modifications they make to the retro fashion trends. Dungarees are no more just about pants and straps. There are numerous options available in the market for you to choose from. 
1. The Classic Ones! 
The classic design of dungarees is available in ripped denim patterns, distressed pants, designer buckles, and a range of colors. Apart from the basic shades of black and blue, exotic shades like pink, lavender, yellow, red, purple, white, etc. are all trending in the market. The flared pant is the top favorite of every girl. You can pick the colors and designs that best suit your complexion and fashion sense. 
2. Dungaree Dresses 
You will be able to savor the girlish desire of dresses with the touch of dungarees. Bestow yourself with the most comfortable dungaree dresses that are trending in the fashion world. Get your desirable dress and pair it with sneakers or high heels to attain a go-girl look. The trick to look younger than your age is styling like a teenage girl again with the dungaree dresses and two buns. Try to keep your make-up very subtle and natural with denim dresses as heavy highlighter strokes may not go best with it. 
3. Girls Are Never Too Old For Shorts! 
Is there any girl who doesn't love dungaree shorts? The answer must be a 'NO' as the demand for shorts is always at its peak. Besides, dungaree shorts are a serious thing to try for many places such as beaches or night clubs. Loafers add visual pleasing with shorts so you may give it a try as well. 
Dungarees are a lot more than just a piece of outerwear. All of us hold a special place for it in our nostalgic childhood memories and closet too!
The fashion industry is also successfully meeting the expectations of all the women who do not get tired of the vintage age. So, fill up your WFH shopping cart with the best dungarees available on the exclusive e-commerce websites.