If you are all about RV life, you understand that things can quickly go south when you are out there camping. Many beginner RVers make simple mistakes like buying an unnecessarily big rig or not getting a portable generator and carrying a massive bulky piece of metal to get power. Thankfully, with the proper guidance, you can easily avoid such mistakes. To help you do that, here are five rookie mistakes you need to avoid while camping with your RV. 

1. Not Making the Reservations
As much as you want to enjoy the spontaneity that comes with living the RV life, you may want to make necessary reservations before your RV trip. Many campgrounds are occupied on holidays and weekends. You may not get a spot to park your RV on your planned day, which can be frustrating.
All you need to do is call the campground in advance and make a reservation for your RV. That way, you won't have to worry about getting a spot on busy days. 
2. Taking Longer Trips Without Experience
Many new RVers are too excited to start using their RV. They take longer routes and plan far away destinations to camp. It's important to understand that you need the experience to navigate your RV through different terrains. Your RV's height, weight, and length can make navigating through tight areas and low bridges challenging. It would help if you had strong experience driving the RV in such conditions before going for longer routes.
It's best to start small and plan shorter trips in the beginning. Your first RV camping must be somewhere nearby, even on your driveway, to test your setup and get used to living in the RV.
3. Buying a Heavy and Bulky Generator
RV generators are essential, especially when you are dry camping. As much as they are helpful, a big and heavy generator can be challenging to carry around and can take up a lot of valuable space in your RV. Many beginners make the mistake of not buying a compact and portable generator that takes less space and is easy to move around.
Many latest RV generators are smaller in size and yet give the best output. They also have different options of power outlets like AC, DC, and USB ports. 
4. Not Exploring the Surroundings
Although your RV has all the amenities for comfortable living, it doesn't mean you should not leave your RV. It's essential to explore the local surroundings and experience different food, cultures, and meet new people. It will enrich your life experience and make your camping trip more enjoyable.
5. Causing Inconvenience to Campground Neighbors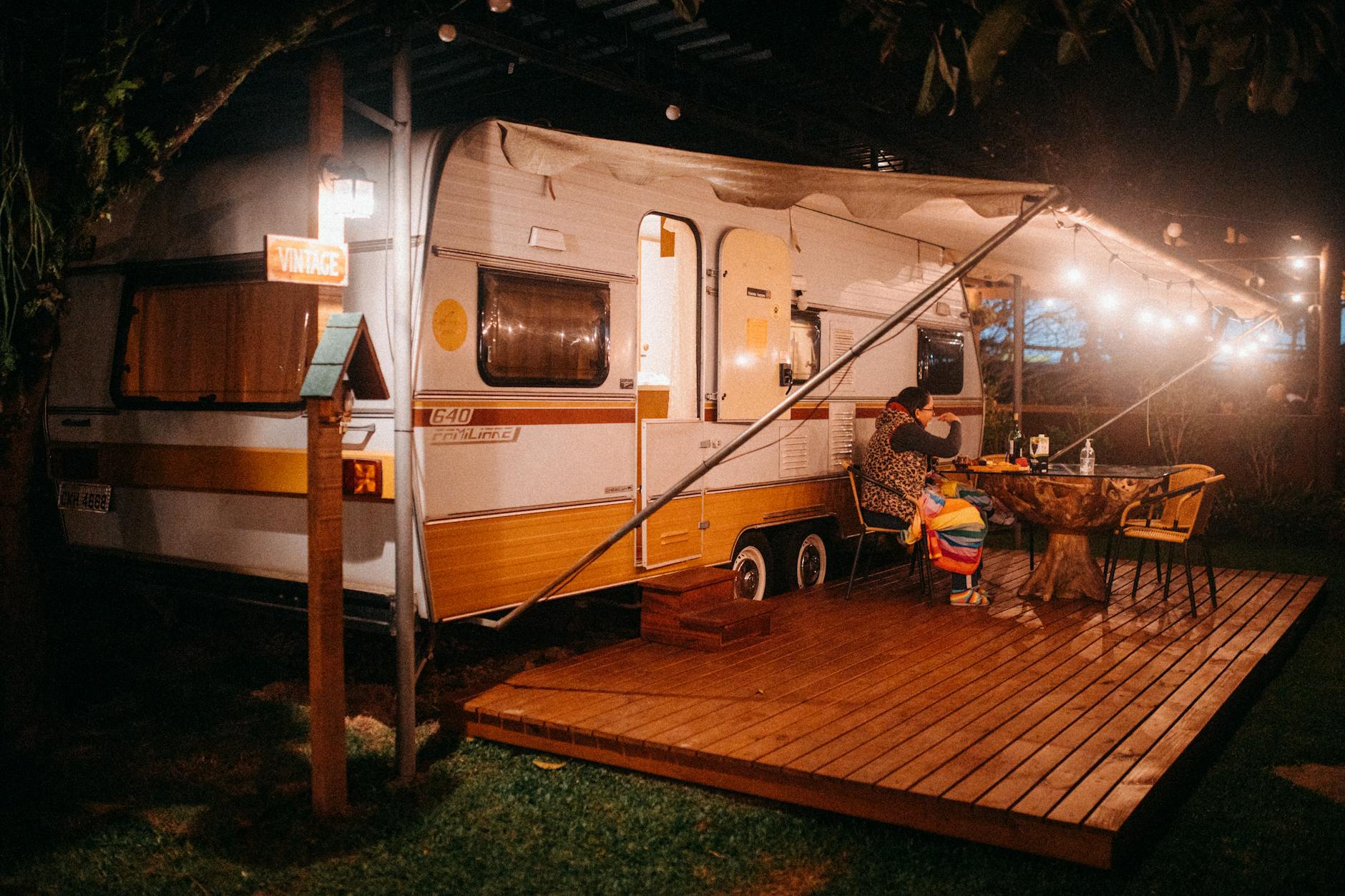 Campgrounds are like communities, and no one wants a lousy RV neighbor. Many new RVers blare their music late in the night, leave their garbage behind, do not pick up after their dog. When parking at campgrounds, you need to follow specific rules and guidelines to become a good neighbor and enjoy your camping trip.
As you are relatively new to the RV scene, there are many things you will learn with time and with each trip. Start small and build your RV knowledge and create the best memories with your RV.