Recently updated on October 25th, 2022 at 11:32 am
Are you looking to get the most out of your hammock experience?
While camping, hammocks are a great way to relax and watch the wilderness pass you by. With the right accessories, that feeling of relaxation can become a new experience. But if you're not an expert, it can be difficult to know which hammock accessories you need.
Don't worry, we're here to help! Read on for these top 5 hammock accessories you'll need for your next camping trip.
1. Tarps
For hammock camping gear, having a decent tarp is a must-have. You don't want rain and bad weather to put you off using your hammock to relax, and a tarp will protect you. There are several shapes and sizes to choose from.
Asymmetrical
This tarp is usually rectangular and narrow, like the asymmetrical hammocks it's for. It's great for sun protection, but not so great for keeping you dry.
Diamond
Easier to set up, this piece of hammock gear provides the best protection from the rain. They're lightweight and a dependable choice when expecting bad weather.
Hexagonal
If you're battling very bad weather, a 6 sided tarp is better. There aren't any areas for the rain to pool, and the shape is better at withstanding high winds.
Rectangular
These tarps look like tents as they hang over the ridgeline of your hammock. Some will have flaps that seal up, giving you a cozy camping feel and some privacy.
2. Pillows & Quilts
Sleeping in an outdoor hammock is a joyous feeling, but it gets better. Imagine sleeping with special pillows, a light sleeping bag, and a personalized quilt.
These hammock camping accessories bring that extra comfort to the outdoors. You'll never have to worry about a chill, or feeling stiff from a firm surface. Hammock camping can be fun for all the family.
3. Clips & Straps
If you want to hang your hammock between two trees, a sturdy set of straps is vital. You want to keep some things in mind when choosing your straps, including:
Strength – to support your body in comfort and safety

Durability – to last years and be reliable when holding you up

Versatility – to be able to secure a variety of trunks

Weight/Size – to cope with longer tree distance and that you can carry with ease
Check out these must-have strap options. But don't forget about clips either. Dutch clips will make it easy to put up and take down your hammock, reducing packing times. But if you want durability and no slippage, a set of locking carabiners is what you want.
4. Coolers & Cup Holders
When it comes to how to hammock camp, supplies are a must-have. There's nothing more relaxing as you genty swing than a cold drink in your hand. A sling-style cup holder will make holding beverages must easier.
Braided for durability, they clip onto your hammock or even your belt if to keep that drink with you on the go. A hammock cooler will help keep your spare drinks cool too. So when you need a top-up, one is ready and waiting for you.
5. Transport & Protection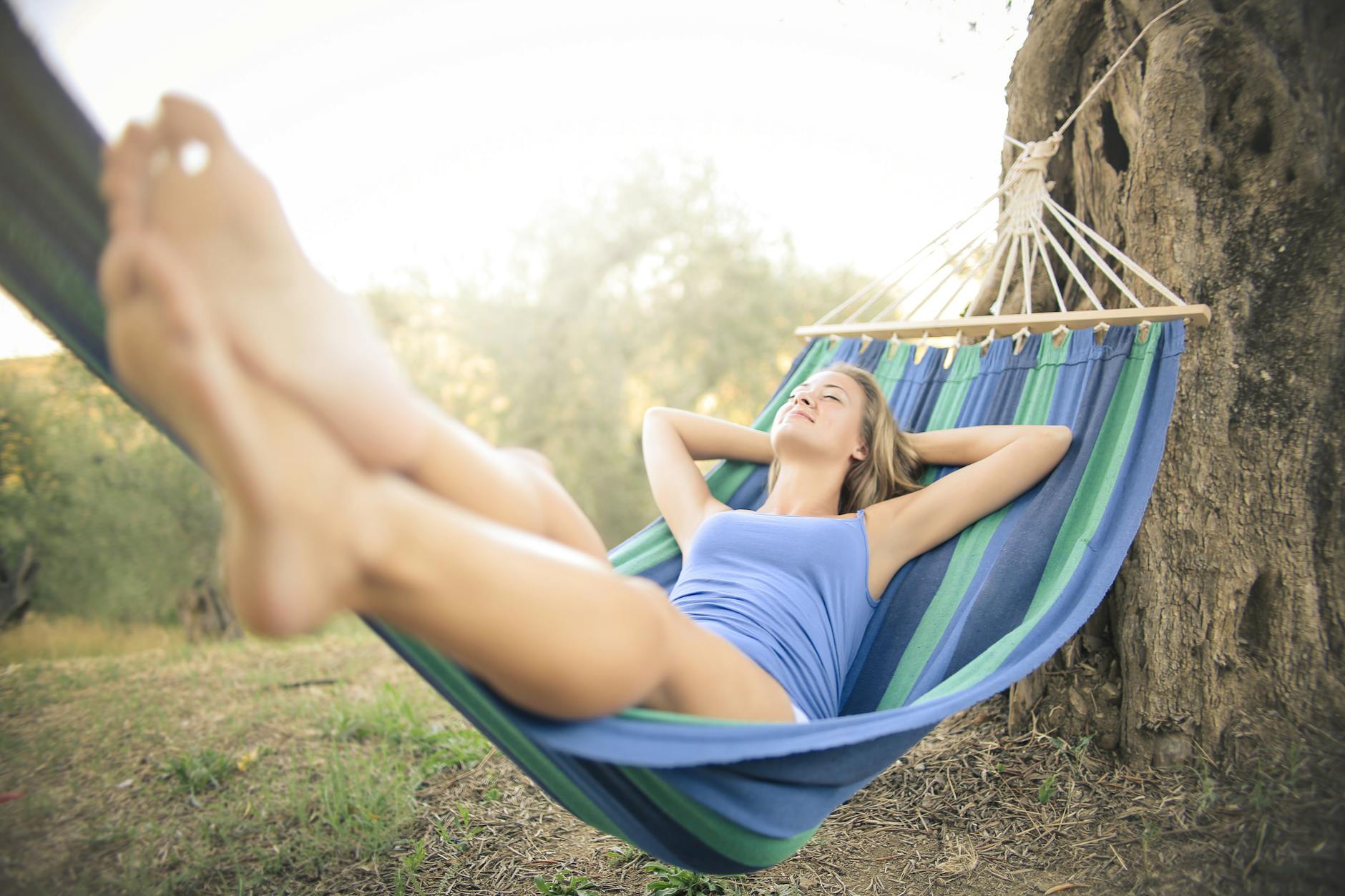 Strength and durability are key when it comes to how long your hammock lasts. But to make the most of its potential lifespan, you need to protect it.
Hammock accessories for camping that keep your hammock safe include:
mosquito netting

rain-resistant tarps

hammock socks
You want to protect your investment and store it in protective storage bags too. This will help you get the most out of your hammock and enjoy it for years to come.
Hammock Accessories You Won't Want to Miss
So, there you have it! Now you know these top 5 hammock accessories you'll be sure to swing in style.
You should think about your comfort and how you can boost your relaxation. Also, don't forget to look after your hammock so it can continue to look after you.
If you found this article helpful, check out our other blog posts today!