Recently updated on October 25th, 2022 at 11:32 am
After being cooped up for over a year during the coronavirus pandemic, 65% of Americans are planning on traveling more in 2021 than they did before the pandemic began.
While some people might be planning on flying to Cancun, others are dreaming of hitting the open road this summer in recreational vehicles.
If you're going on an RV camping trip for the first time, congratulations! You're going to have a blast. That being said, there are some things you'll want to know before you have your maiden voyage.
Let's take a look at RV travel tips and road trip tips to help make sure your vacation is everything you imagined.
Planning Your RV Trip
There are pretty much infinite possibilities when it comes to planning a road trip. Start narrowing down your options by considering these factors.
1. Length of Trip
One important decision you'll have to make is how long you want to be out on the road in your RV. While RVs can be great for long weekends or multi-month tours, you'll probably want to take at least 2 weeks to get the full experience and get into the swing of things.
To short of a trip won't give you much time to both drive and relax. When you take at least 2 weeks you can have downtime and plenty of time to cover the ground.
2. Type of Trip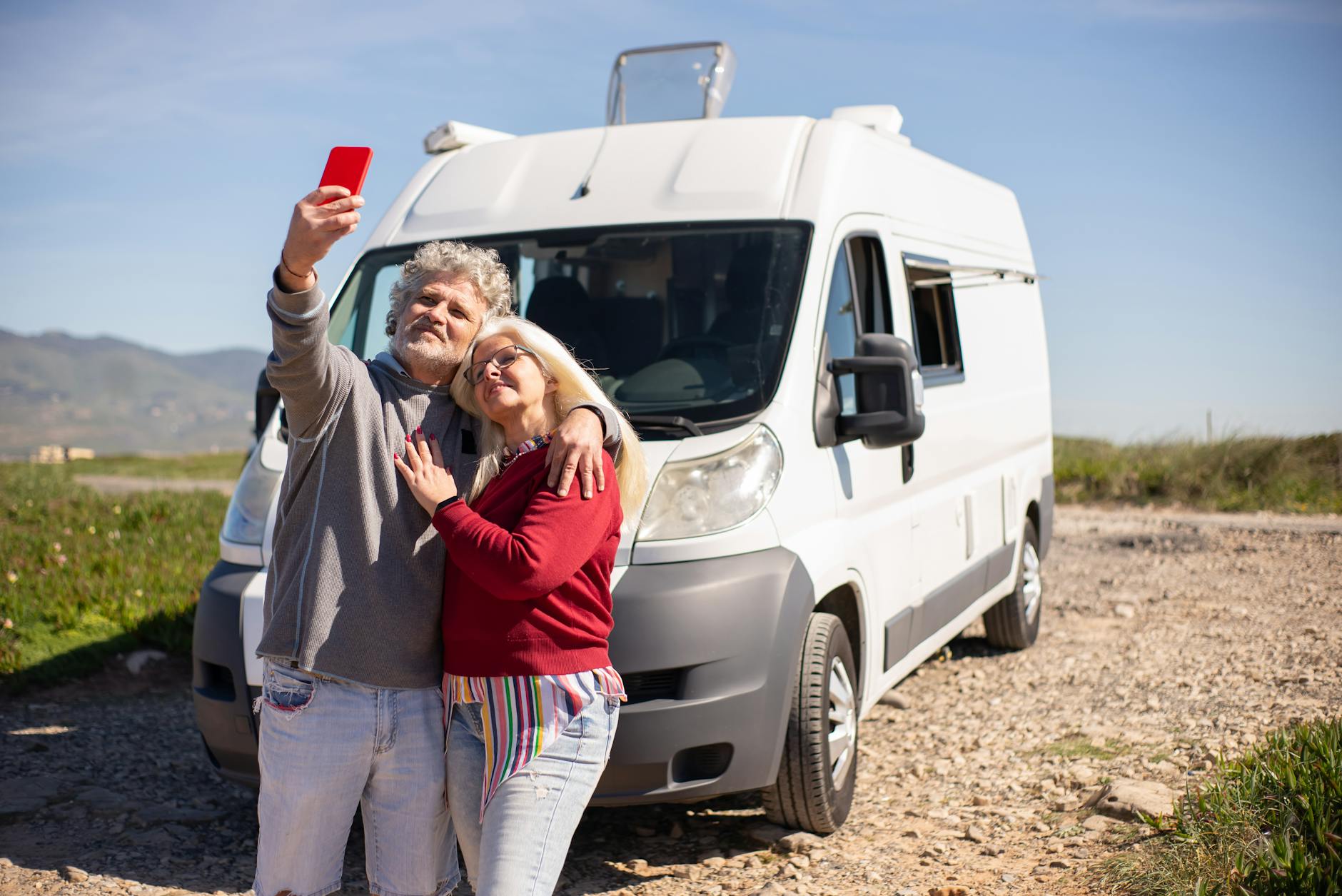 There are a number of different styles of RV travel you can try out. You can also combine these different styles into one trip if your route allows.
For one, you could take a relaxing road trip. This means finding one campground and staying there.
This can be a wonderful way to get away from it all. Think about what you want out of your vacation: do you want to fish, hike, bike, hunt, or swim? Or do you want a campground that has facilities like a basketball court and a playground for kids?
Depending on your answers to these, you'll then want to explore your options in the state, local, and National Parks and forests.
Another type of trip is a more exploratory tour. This is when you are expecting to see a lot of different things and do a lot of different things. This might mean moving every day or two or spending about three or four days in each location.
Boondocking is another form of RV trip you could take. For this type, you need to have the right kind of RV. Boondocking is when you camp without any hookups, so you'll need to figure out an alternative power source, have larger holding tanks, and have a source of potable water.
If you're able to boondock, this gives you the most freedom. There's plenty of free land to camp on out there if you know where to look (BLM land we're looking at you!) This method also gives you the most freedom and privacy, so if you aren't into the sometimes hokey campgrounds you might want to go this route.
You can always combine these different types of travel into one trip. For example, you might choose to boondock in the mountains before spending some time at designated RV campsites.
3. Where Do You Want to Go?
The US is a big and beautiful country with pretty much every type of ecosystem to explore. You can go to the desert, the mountains, the oceans, the forest, the prairie, or anywhere in between.
Of course, one consideration is where you're starting from. If you live in New England, taking a road trip to California could be a great adventure but will definitely be a longer trip. Luckily, though, no matter where you are in the US, there are National Parks and Forests not too far away.
4. Finding Your RV Campsites
Once you have a sense of where you want to go and the style of travel you want to do, it's time to find your RV campsites. There are a number of things you'll want to consider when it comes to campgrounds.
For one, you'll want to look into the hookups question. Find out whether a campground has FHU (full hook-ups) which means that you'll have water, sewer, and electricity right at your campsite. Not all sites will have full hook-ups, and some might have partial hook-ups.
Next, you'll want to make sure you understand the type of electricity your RV needs. The two general options are 30 am and 50 amp. Doing your research into this question will ensure that you have full power when you want it.
Another important consideration is the style of RV parking at the campsites (for which the options are back-in or pull-through.) If you have a trailer-type RV or a large RV, back-in spots might be more difficult to maneuver, while pull-in sites will be much more straightforward.
Lastly, if you're traveling with pets you'll want to find out if the campgrounds allow pets. Some campgrounds might have restrictions on breeds and the weight of dogs, so you'll want to research this ahead of time.
Are you wondering about trailer storage in the off-season? Check out this local RV and boat storage unit.
RV Travel Tips
If you're new to RVing, there are a few things you're going to want to know. Let's look at some RV camping tips to help you have the best vacation ever.
1. Learn How Much Your Vehicle Can Tow Beforehand
One important thing you'll want to know before you embark on your journey is how much your vehicle can tow. When you are calculating the weight of the trailer you can rent or buy, remember to include the weight of your gear.
2. Create a Realistic Budget
While RV camping trips remove certain travel expenses, they also add other costs. You won't get the gas mileage you're used to when you're towing a vehicle or driving a camper, so you'll want to factor this in.
Other costs you'll want to factor into your budget include:
Auto insurance

Higher highway toll costs for motorhomes/trailers

RV campsite and hookup costs

Dump station costs

RV maintenance and repairs

Amenities costs (cable, wifi, Hotspot internet plan, supplies)

Standard expenses (food, health insurance, student loans, cell phone bill, etc.)
It's easy to think you'll be living cheap when traveling in an RV, and it can in fact be a more affordable way to travel. However, if you aren't careful about your planning, you can end up spending more than you anticipated.
3. Learn the Rules and Etiquette of RV Campsites
If you're staying at a campground, there are a number of general etiquette rules that you'll want to follow to make sure you have the best possible trip.
For one, you'll want to properly dispose of any and all garbage you produce. Don't get tempted to burn your garbage in the campfire, either, as this creates unpleasant and unhealthy fumes. Make sure you bag all of your trash and bring it to the appropriate bins.
Additionally, you'll want to avoid walking through other people's campsites and respect the noise curfew. Remember, you're not the only one trying to have a relaxing vacation!
After you use the dump station, it's courteous and expected to spray it down.
4. Learn to Set Your Campsite Up Efficiently
While you might feel like there's no setup required when it comes to RV camping, it can be a good idea to take about two hours when you first show up to get everything in order. Things you'll want to take care of right away include:
Disconnecting any towed vehicles

Parking so that you allow space for an outdoor seating area

Making sure there aren't any obstacles that obstruct you from backing in (like rocks, trees, etc.)

Using blocks to level your RV if necessary, chocking trailer wheels to keep it secure

Setting up an outdoor rug, awning, and seating area or table outside
It's worth taking some time to make your temporary home the way you want it to be when you first arrive. That way, you can fully relax and enjoy your stay.
5. Road Trip Tips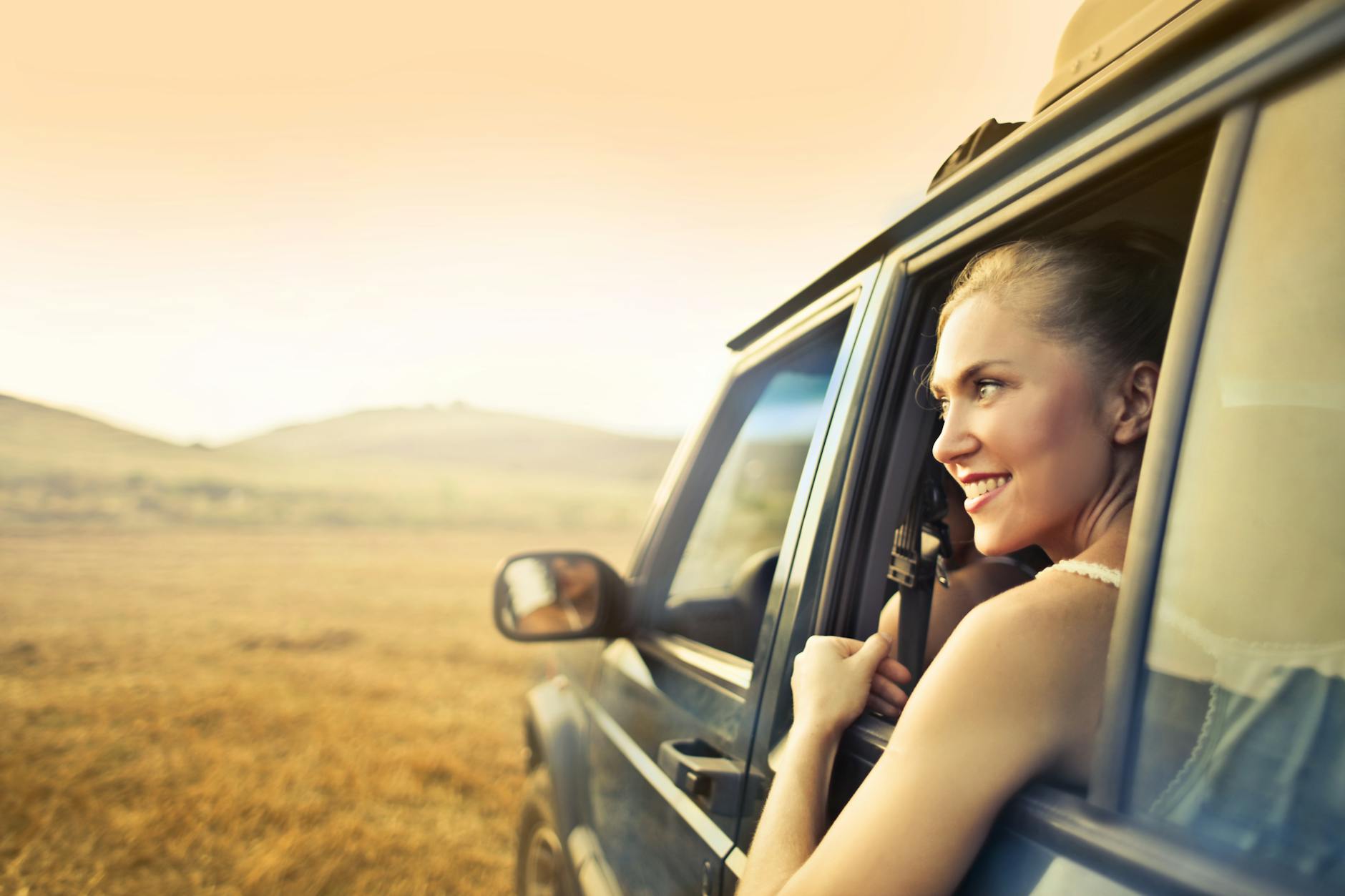 When it comes to the travel portion of your journey, there are some things you'll want to do to be prepared. These include:
Getting your RV cleaned out before the trip starts and periodically clean it during your trip

Get your vehicle checked out before taking off

Don't have too strict of a plan and allow room for spontaneous exploration

Preload your phone with music, audiobooks, and podcasts

Join a roadside rescue service
It can be tempting to hop in your car on a whim and start driving, but ultimately it's better to do a little planning beforehand. These tips can help make sure your trip goes as smoothly as possible.
RV Camping Trips: Where Are You Going This Summer?
If you've never taken an RV trip before, you're in for a real treat. Traveling by RV is completely different than flying to a destination with a suitcase: you get to take your home base with you everywhere you go! That being said, if you go into the venture unprepared you could find the whole process a bit stressful.
For that reason, it's a good idea to do some research and plan out your trip rather than winging it. With a little bit of organization and advanced planning, you can have the vacation of your dreams.
Did you find this article full of RV travel tips interesting? If so, be sure to check out the rest of our blog for more articles to help you live your best life!