If you're getting ready to move into a new place, the process takes plenty of planning, energy, and time to make sure everything gets done right.
Before you call that moving company and start packing your boxes, it's important to know how to plan a move the right way, so you can keep your stress to a minimum.
Read on to discover some helpful tips that will make your next move smooth and seamless.
1. Create a Folder or Binder for Your Move
As you think about how to plan a move, writing everything down will make the entire process easier. Start by creating a "moving binder" or notebook that will help you keep all of your pertinent information organized.
Your moving binder should include the packing list, a few phone numbers for moving companies near you, and it should have a place to store all of your important receipts. A calendar with a planner is another good option since you'll be able to jot down important dates and see them at a glance.
Write down things like your maximum budget for each moving-related expense, move-in and move-out dates, and who you need to call before you move to turn on and off accounts. This simple step will make the entire process much easier since you'll have access to important info. in one location. Any time you think of something to add to your to-do list, write it down in your moving calendar, binder, or notebook.
2. How to Plan a Move: DIY or Hire a Moving Company?
If you're young and able-bodied, you might want to attempt moving all of your stuff yourself. With a bit of time and help from some friends, you might be able to pack your belongings and furniture and move everything on your own.
However, if you already have a tight schedule, hiring a mover can be extremely helpful when planning a move. They'll do all the heavy lifting for you, which can be well worth the cost if you're short on time.
If you decide to hire professionals, make sure you do your homework. Get references and read reviews, and check to make sure that the company is bonded and insured in case something goes wrong. 

Infographic Provided By True Friends Moving Company
There are ways you can move for less, even when hiring the pros. If your time is more valuable or you're just not physically able to handle lifting heavy loads, a moving company can be a lifesaver. 
3. Packing for a Move
Packing your stuff can be one of the most challenging parts of planning a move. Start by packing things you don't need right away like artwork, decor, and home accessories.
Take your furniture apart by removing the legs and taping them to the bottom of the seat or cushions so you don't lose them. Now is also the time to start stocking up on moving products like cardboard boxes, packing tape, and protective materials like foam or bubble wrap.
When you pack for a move, make sure that you pack and separate each box by room. That way, it will be much easier to unpack when you arrive at your new home.
Always label your boxes as soon as you're done so that you know what goes where. Protect breakable items by securing them with bubble wrap or by wrapping them in thick moving blankets to avoid damage.
Remember to keep the essentials unpacked so you'll have access to them before and during the move. This includes things like prescription medication, stuff for your pets (food, toys, leashes), and several changes of clothing. You'll also want to keep a toiletry kit that includes the essentials so you have what you need in between moves.
4. Now is the Time to Declutter
Moving to a new home is a perfect time to think about the things you need, and the things you don't. While you're planning to pack your boxes, consider getting rid of a few things so you don't have to take them with you.
Create three separate "piles" of items: stuff to pack, stuff to sell, and stuff to donate. Host a yard sale, list items on Sell Toner for sale, or contact your local non-profit organizations and find out what they need so you can donate it.
When you declutter before you pack, it will give you amazing peace of mind. Not only will you be able to get rid of the burden of things you don't need anymore, but you might also make some extra cash or help someone in need, too.
5. Transfer Utilities
If you're moving within the same general area, you should be able to easily transfer your utilities from one address to another. Most utility companies will allow you to set a specific date so that you'll have your new services set up as soon as you move in.
For those moving to another city or state, you'll want to make sure you inform each service of your last service date. Find out what companies are responsible for the new utilities in the new location, and contact them with your desired set-up date, too.
6. Time to Make Your Move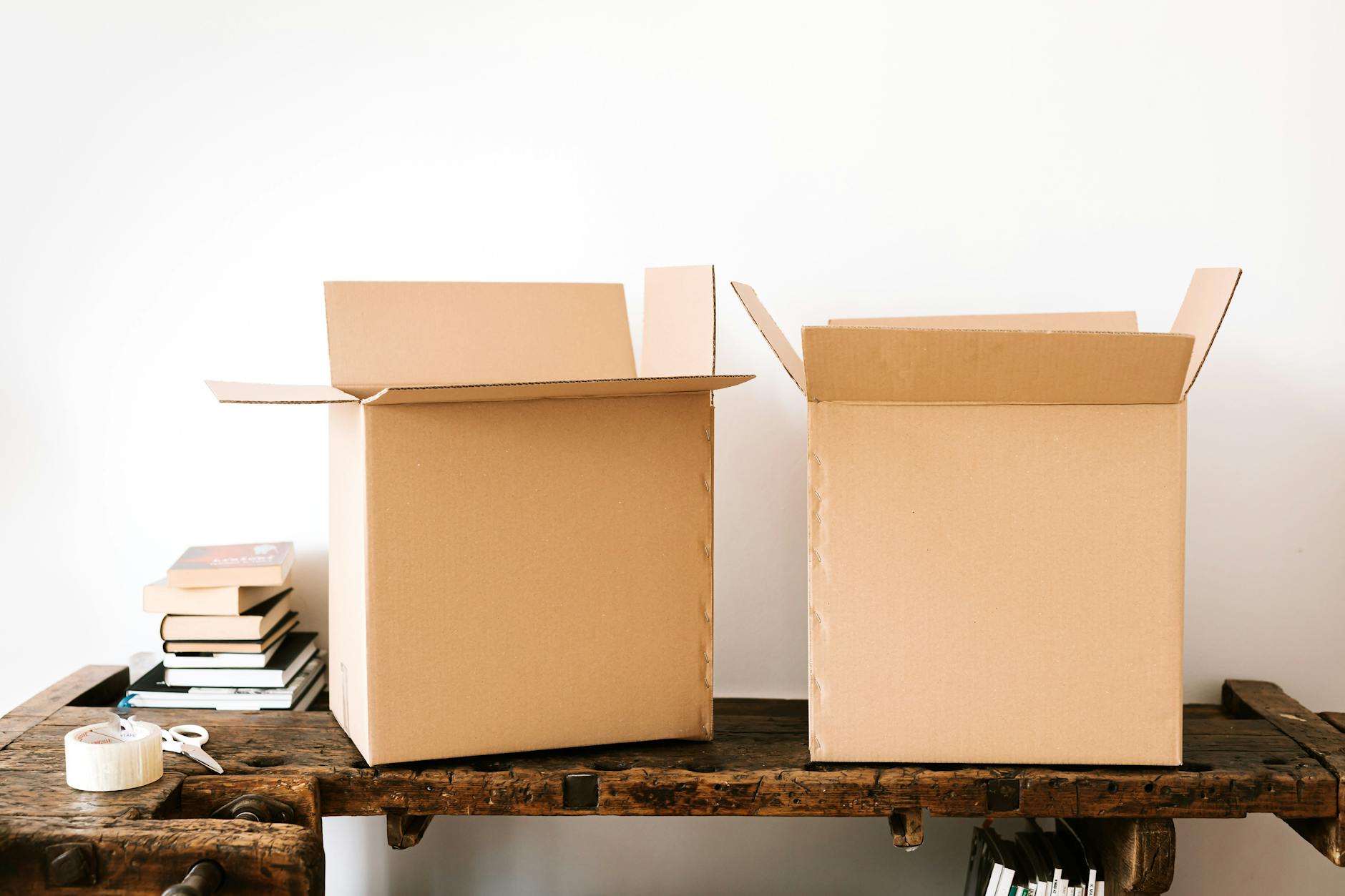 Once you know how to plan a move the most efficient way possible, the entire process will be a breeze. Make your lists, find a reputable moving company, and pack your items carefully for a smooth transition to your new place.
For more great articles about health, lifestyle, tech, and much more visit our website today!