Recently updated on October 25th, 2022 at 11:02 am
The main principle of designing a tiny house is to utilize every inch of space. At the same time, you have a limited space regarding the house's width and depth. But you have some leeway about its height. 
When pushing the limits of how tiny you can make the house, you need to know the ideal size. 
Many people often find it challenging to decide the size of the loft in a tiny house. But, choosing the ideal height for a tiny house loft is the most challenging part. 
A house that is well designed and meets all your needs will enable you to live comfortably regardless of size. Moreover, creating the perfect-sized loft will allow you to buy the furniture or build it accordingly. 
Many people even wonder if building a loft is even worth it, so here are some benefits of having one in your house. 
1. Multipurpose
You can utilise it for any purpose, and once you add additional space to your house, you can use it as an office, a hobby room, and a bedroom. How you use the area depends on your preference. 
A loft can be your little reading nook where you can go and read, or you can even repurpose it as an art studio if you are an artist. 
2. Separates living spaces
Without a loft, a tiny house has the same open design concept as a studio apartment. There is no distinction between the working space, kitchen, and recreational area. 
By adding a separate vertical area into your house, you can designate that space for a specific purpose which will help cause distinction in the areas of your home. You can dedicate the loft to recreation or turn it into your office; the choice is yours. 
Having separate spaces for different activities makes one's life less monotonous.
3. More privacy
If you live in a micro house with your partner or a family, then privacy can be limited. Since the design follows an open concept in most tiny houses, a loft can add privacy to the home. 
4. Additional space for storage
Storage is the primary concern when living in a micro house; you need to utilise every corner of the house for storage or another practical purpose. 
When you build a loft, you can use its storage space. For instance, you can put up shelves on the wall or create additional space under the bed to keep clothes. 
What is a loft's height?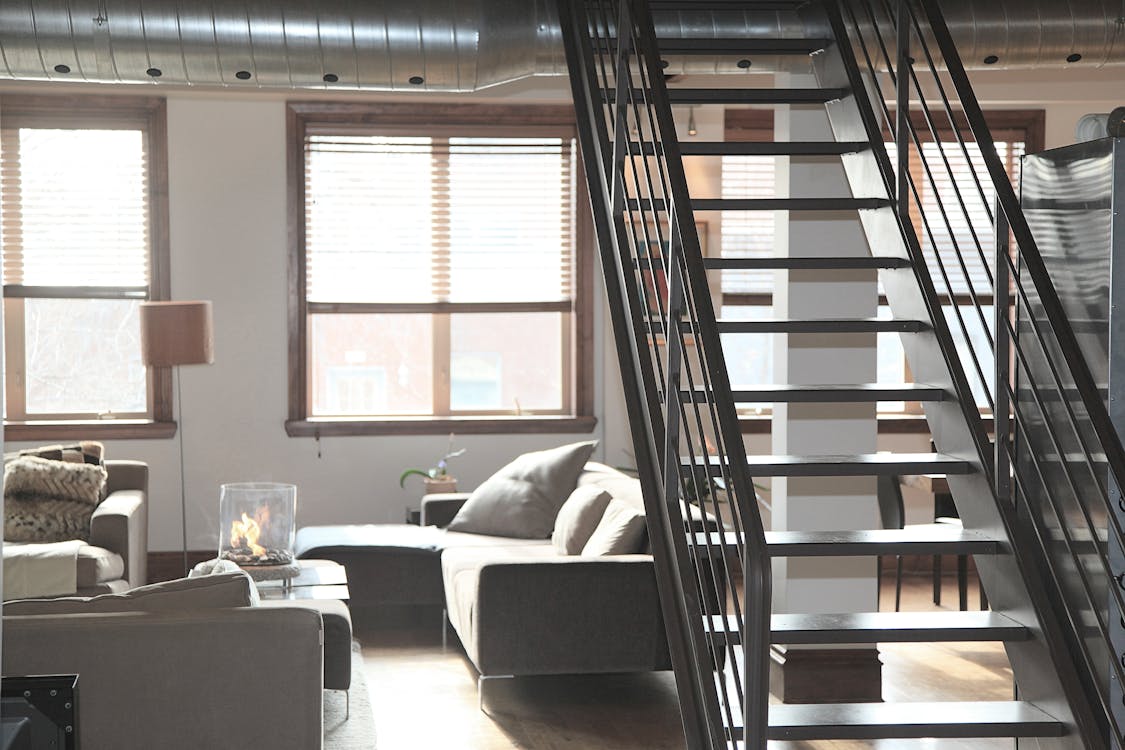 Basically, the ideal height for a tiny house loft primarily depends on its purpose. If you plan to use the space for storage, you can keep it between two and three feet. But, suppose you want to use it as a small bedroom or an office, you need at least five feet of height to enjoy the loft. 
However, there is no definite answer because if the overall size of the house is extensive, there are chances that you will have a higher ceiling which will enable you to build a taller loft. 
In addition, you must also check the local laws and regulations about the minimum ceiling height. So, consider your needs, purpose for the loft, the height of the house, and other factors in deciding the perfect size for your loft.