Recently updated on October 25th, 2022 at 11:42 am
As more states around the U.S. lift their COVID-19 restrictions, it's becoming easier to carefully gather. You might even find more parties and functions popping up on your calendar. 
Is it your turn to host one? Consider a dinner party for a casual yet entertaining event with friends. But first, you'll need to decorate your home!
Here are five dinner party decoration ideas to guarantee the best gathering around. Steal the show in style as the best host!
1. Bring Life to the Party
There's nothing more boring than a dull space. So, liven it up with some plant life! A touch of greenery will brighten any dinner party. 
Consider placing some extra houseplants around your home. Or, incorporate them into your table settings. Centerpieces filled with lush greenery are an option, too.
Are you giving out any party favors? Stick with the green theme and pass out some small plants. Seedlings or succulents make great picks!
2. Serve Drinks in Unique Glassware
You may not consider dishes for a party as decor, but open your mind! Decorative glasses will dress up your beverages while giving guests something to look at.
Have you heard of hand painted glassware? It's an excellent way to add some pizazz to your party! Painted glasses are not only unique to see but also pretty to hold. 
3. Add a Pop of Fun With Balloons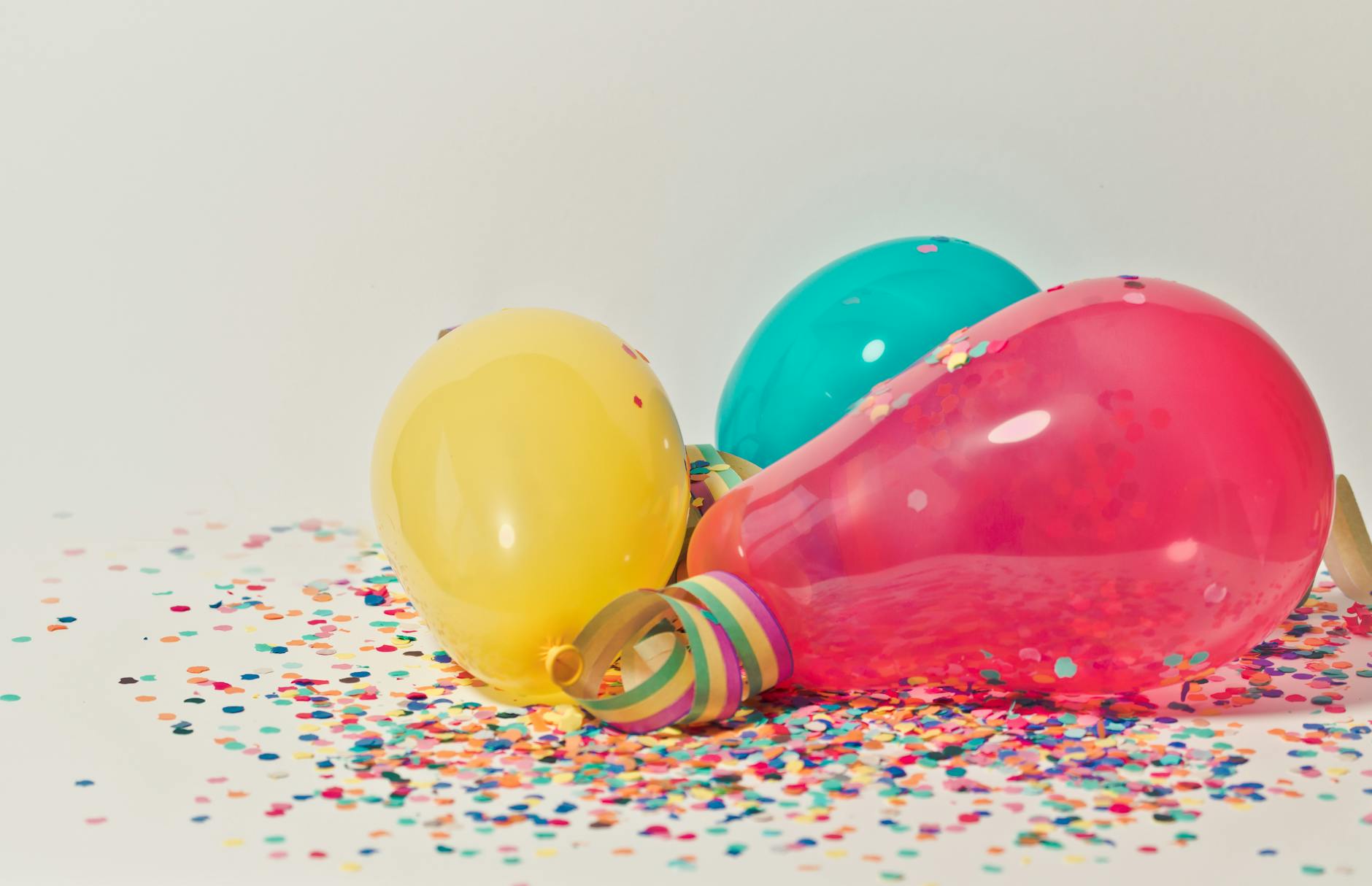 In case you haven't heard, balloons are the latest party decor craze. While they're big for birthday celebrations, they're an ideal dinner party decoration too. 
A tasteful way to add them to a dinner party is by filling them with helium and letting them hang above the table. They'll bring a playful vibe to your meal.
If you're setting up a backdrop for photos, consider a chic balloon garland or arch. They look so beautiful – and cool – in party pictures!
4. Make a Statement With Your Tableware
Just as painted glassware is a fine dinner party decoration, so is bold tableware. Decorative dishes serve as beautiful statement pieces for any party.
Choose serving dishes with striking artwork. Or, opt for decorative plates for each guest to admire. 
Do you want to add a personal touch? Create some of your own tableware with clay to make your decor stand out. Handmade pieces show your dedication to hosting the best parties.
5. Choose an Attractive Table Runner
You can't forget to decorate the dinner table itself. It probably should be the star of the show, considering that's where everyone will gather for most of the party!
So, dress it up with a decorative table runner. Select one in a stunning color to accentuate your decorative dishes. Or, find a bold design to capture everyone's eyes.  You can also use tablecloth linens to make it more attractive and banquet tablecloths for chairs as well.  
Be the Best Host With These Dinner Party Decoration Ideas
Are you ready to host the best party of the year? With these dinner party decoration ideas, guests will be talking about your gathering for months. Beautiful decor stays in people's memories – you'll see!
For more ideas to spice up your events, check out our website. You'll find all the tips and tricks needed to be the host with the most!