Recently updated on October 25th, 2022 at 11:16 am
Have you been considering buying a watch for the first time?
It's hard to deny the beauty of a quality timepiece. There's a simple elegance that helps it rise above simply being a piece of jewelry.
A good watch is something you will own forever. That's why it's so important to understand how to separate true quality from junk. Fortunately, this article can help.
Here we take a look at important tips for purchasing watches online when you're a first-time watch buyer. Keep reading to discover details that will help make your first purchase a positive experience.
1. Stick to Your Budget
When comparing watch prices online, you need to first decide on a budget and stick to it.
In other words, you need to know what you can afford to buy before you start shopping. That's because there's no limit to how much you can spend in the world of high-end timepieces. 
Be realistic about the actual value of any given watch, and then determine what it's worth to you before completing the purchase. After all, an online watch store will make it extremely easy to spend a small fortune with the click of a button.
Know what you can afford, step away from your computer, drink a glass of water, and then decide if this is the best purchase for the money.
2. Consider the Brand and Design
Before buying your first watch, it's also important to educate yourself about the major watch brands. This will help you identify the value of each watch. In addition, the more you understand about watch design, the more informed you'll be about exactly what you're looking for.
Being an informed consumer will also help you identify knock-offs of major brands.
3. Understand the Materials
It's important to be familiar with the materials that watches are made from. After all, there's a wide disparity in quality from brand to brand and watch to watch.
Always pay attention to whether or not the band is authentic leather, faux leather, or plastic. The quality of the metal also matters, as well as real gold vs. gold plated. 
Keep in mind that the quality of the materials will significantly impact the actual value of the timepiece. 
4. Watch the Movement
You can tell a lot about a watch by the movement. This is especially true of a Rolex, where the hands should sweep across the face rather than tick.
5. Know the Type of Battery It Uses
What type of battery does each watch need? This is important to know because you'll need to have a source where you can easily buy replacement batteries.
Here's a resource that will help you find the best watch battery for your timepiece.
A Consumer's Guide to Purchasing Watches Online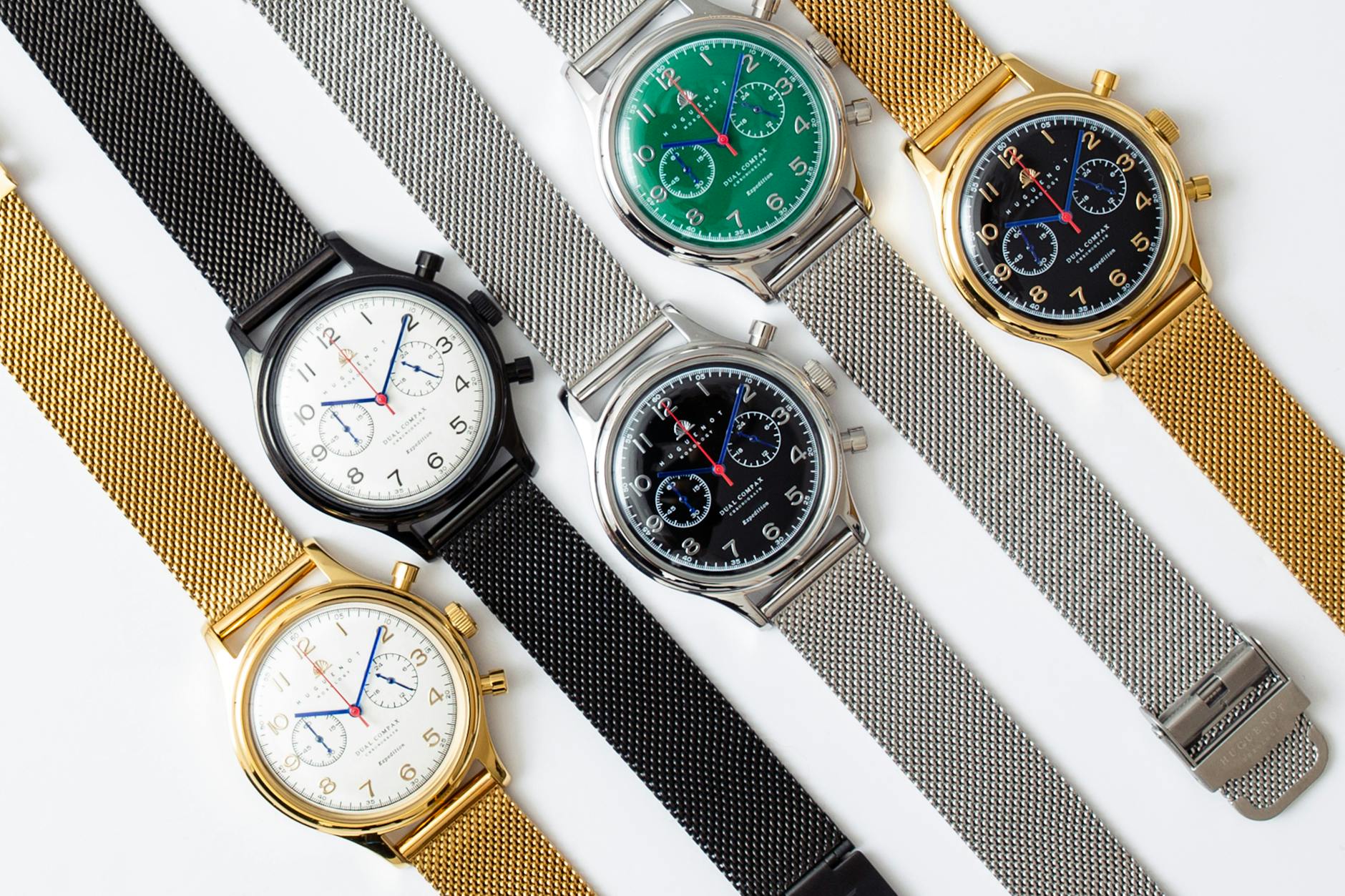 Buying your first watch is a moment you'll never forget. This is especially true when you buy a high-quality timepiece that's designed to be passed down through generations. Fortunately, these tips for purchasing watches online will help prevent this special occasion from turning into a nightmare.
Please continue exploring the content on this blog to discover more great lifestyle tips and advice.