Recently updated on July 5th, 2023 at 09:25 am
The Covid pandemic has done a lot of damage, but it also kicked off a wave of home improvement projects. Some of it was purely practical. As homes turned into full-time workplaces and schools, the old setups didn't get the job done anymore.
Some of it, though, was simple dissatisfaction was likely always bubbling under the surface. Things that proved easy to ignore when you weren't home 50 hours a week stared you in the face when working remotely. Of course, all of those home improvements also meant that some homeowners came up against their electrical system.
If you're in home improvement mode and think your project might intersect with your electrical system, keep reading. We'll cover the essentials you should know about it. Still we will recommend to get in touch with Sydney emergency electrician as they are professionals and doing electrical work on your own is risky.
1. Power Service
Your power service is where the local electrical grid connects with your home taught most importantly in electrical training courses. This is where you find your meter on the outside of your home.
2. Service Panel
Your electrical service panel is where you find all of the breakers or, increasingly rarely, fuses that connect the circuits in your home to the electrical service. In most cases, you find the main breaker in this box that lets you turn the power off and on for the entire house.
The service panel also sets the total amperage that comes into your home. While 100 amp panels were the standard, new homes typically get 200 amp panels.
3. Breakers
Inside your service panel, you'll typically see what looks like two rows of switches. Each of those switches is part of a breaker. The breaker determines how much amperage can go out to each circuit.
The majority of breakers provide either 15 amps or 20 amps.
4. Wiring
Most home wiring consists of three separate wires bundled together. You get a hot wire, a neutral wire, and a ground. You typically only see these wires if you install a new fixture, replace a plug, or replace an electrical switch.
5. Switches and Outlets
Your main points of contact with the electrical system will consist of switches and plugs. Switches typically turn lights, fans, and possibly garbage disposals on and off. Outlets are where you plug devices or power strips into the wall.
6. Working with Your Electrical System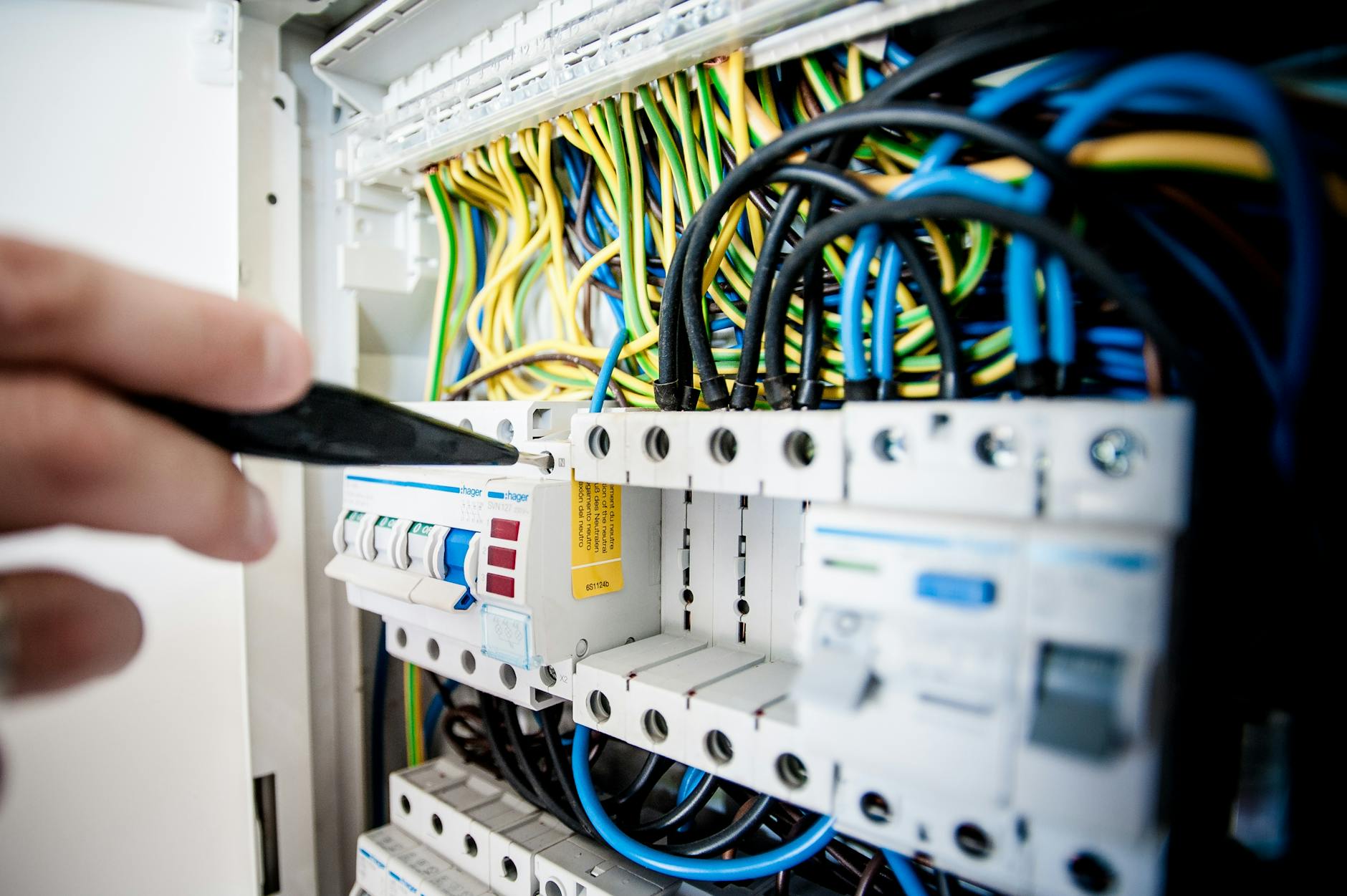 As a general rule, you shouldn't mess with your electrical system. Most cities and towns expressly forbid you from doing anything more complicated than switching out wall-mounted or ceiling-mounted fixtures. For electrical work like new wiring, you'll need licensed electricians like Spartan Electrical Services.
You and Your Electrical System
For the most part, your electrical system is hidden inside your walls. Your electrical system is also a potential health hazard. If you don't understand how to deal with the system safely, you can easily electrocute yourself or start a fire.
If you do take on something like putting in new outlets or fixtures, always turn off the main power to the house first. For everything else, call a professional.
Looking for more home improvement tips or advice? Check out some more of the posts over in our Lifestyle section.