Home decor is the process of adding personal touches and style to your living space to make it feel like a true reflection of yourself and your personality. There are countless ways to decorate your home, from small accents to major renovations, and each approach can help create a different ambience and mood in your home.
In the following article, we will tip upon six different principles to convert your house into a home and show you how to give it your own special touch.
1. Creating a Cohesive Style
One of the most significant elements of home decor is creating a cohesive style throughout your living space. This means choosing a colour scheme, design elements, and overall aesthetic that flow seamlessly from room to room. A cohesive style will make your home feel more polished and put-together, and it will be easier to add new decor items over time.
2. Playing with Color
Colour is one of the most powerful tools in home decor, and it can be used to create a wide range of different moods and atmospheres in your living space. Neutral colours like beige, grey, and white are popular choices for creating a calm and serene atmosphere, while bright colours like yellow, orange and pink can be used to inject energy and cheer into a room.
3. Adding Textures
Another way to add visual interest to your home decor is by incorporating different textures. This can be done by using a variety of materials in your decor items, such as wool, cotton, linen, and silk. You can also add texture to a room by using textured paint on the walls or by layering different patterned rugs on the floor.
4. Making Use of Accessories
Accessories are a great way to add identity and character to your home decor. These can be anything from vintage posters, paintings, or sculptures to small trinkets and knick-knacks. Accessorizing your home can be a lot of fun, and it's an easy way to change the look of a room without making any major changes.
5. Exploring Scent
Another simple yet effective way to create a homey atmosphere is by using scented candles. By experimenting with different scents and placing them, you can create a personalized ambience that suits your style, mood, and preferences. Vanilla candles, for instance, are great for creating a warm and inviting atmosphere, while lavender candles can help create a restful and soothing atmosphere.
You can also layer different scents to create an even more personalized ambience. For example, use vanilla candles in the living room to create a warm and cosy atmosphere and lavender candles in the bedroom to ease sleeping problems (as well as depression).
6. Incorporating Greenery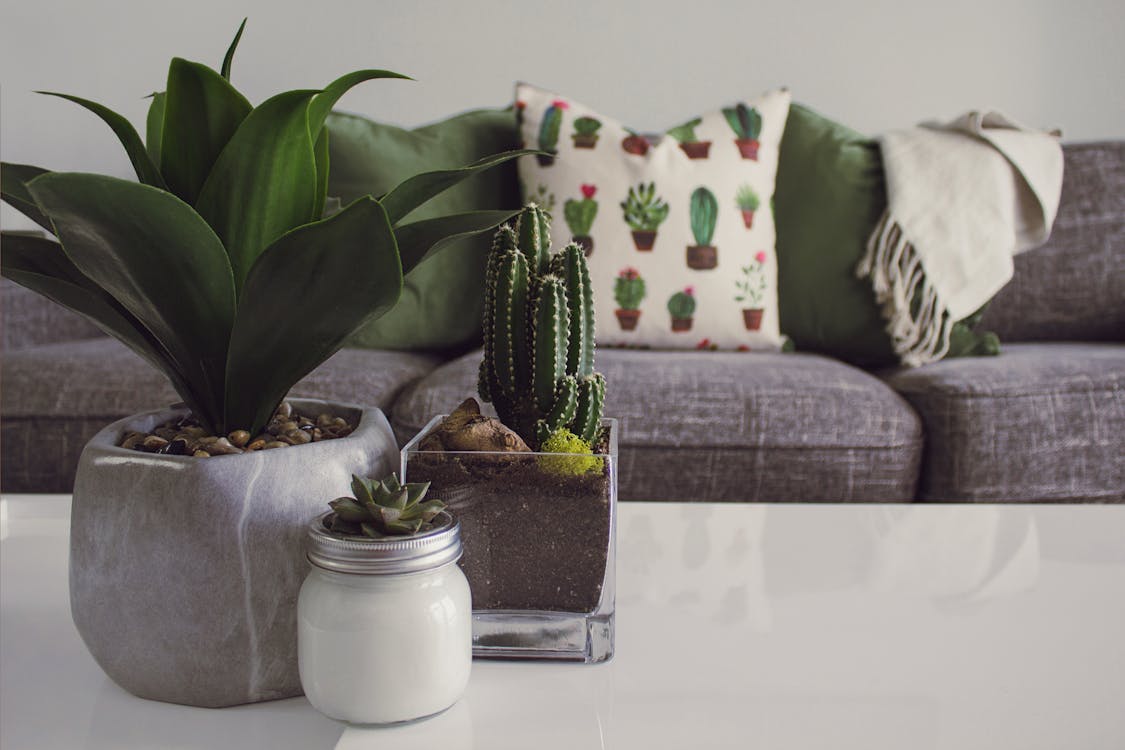 Incorporating plants and flowers into your home decor is a great way to add natural beauty and life to your living space. Not only do plants help purify the air, but they also provide a calming and grounding effect. There are many ways to incorporate greenery into your home decor, from small desktop plants to larger floor plants and even hanging plants.
Final Thoughts
Home decor is a fun and rewarding process, and there are countless ways to make your living space feel like your own. By creating a cohesive style, playing with colour, adding textures, making use of accessories, and incorporating greenery, you can turn your house into a warm, inviting, and personalized home. So, be creative, think outside the box and express yourself with your choices!