Recently updated on October 25th, 2022 at 11:15 am
The corona pandemic caused a high surge for RVs. And the demand is not stopping. 
As more people want to travel in mobile homes that can serve as their office space, the demand for RVs will continue to rise. And since winter is already here, rv covers are most required to keep the vehicle clean and protect its paint as much as possible. 
But buying an RV to go on a road trip occasionally is different than using an RV as your home and for frequent travels from state to state. 
If you just bought an RV, or are thinking of buying one soon, here are four things to know about RV maintenance and protection.
1. Inspect Your RV Thoroughly 
Inspect the roof seal for leaks every three months. 
Water leaks can occur through any open seams in your roof's edges, vents, or air conditioning unit. First, water will soak into your roof's outer wood framework, and then it can seep through the inner ceiling panels causing severe damage. 
When choosing a sealant to patch up your roof, it's crucial to use one that's compatible with the roof's material. Sealant materials can range from Fiberglass, Metal, TPO, ALFA, and EPDM.
It's also a good idea to keep in mind that you may need specialized instruments like a slim jim auto locksmith tool when inspecting your vehicle. Keep in mind that certain situations call for all sorts of devices, so it's always a good idea to check your toolkit frequently.
Try to imagine what kind of situations call for which tools. And remember that an instruction manual will go a long way when you aren't sure if you're using the tools correctly.
2. Check Your RV's Wheels and Tire Pressure 
Before heading for your trip, tighten your RV'sRV's wheel lug nuts and measure tire pressure to maximize your safety on the road. 
Having loose wheel lug nuts can increase the risk of roadside accidents. Inflating your tires is also essential, but overinflating can cause them to explode. In contrast, underinflated tires generate more resistance on the road, which affects your gas mileage.
Tire pressure also responds to temperature changes. For instance, if your RV has been sitting outside all winter, the tire pressure will have significantly dropped, leading to an increase in fuel use and inefficient car ride.
3. Check the Batteries of Your RV 
When you decide on leaving for a far-away camping trip, you wouldn't want your battery to cry out suddenly. 
While some batteries have water levels and others are maintenance-free. You should do your best to keep Your RV's battery fully charged at all times. 
Generally, batteries tend to last 3-5 years. After using it for three years, a deep-cycle battery (towable RVs) loses capacity. In contrast, a start-type battery (drivable RVs) loses ability after five years.
4. Waste Water System Should be in Good Condition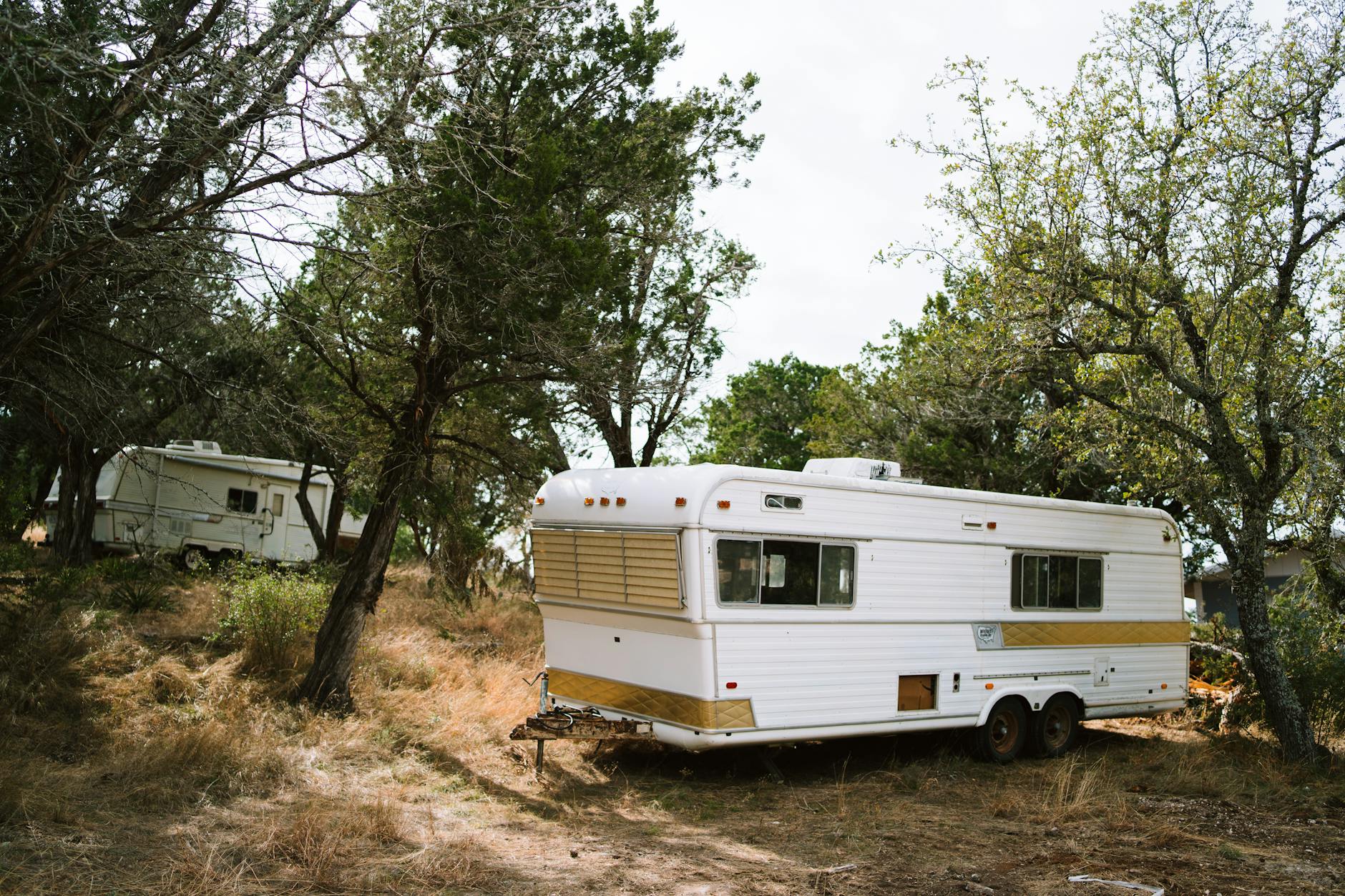 Depending on how and why you use your RV affects the type of drainage system. Chemicals designed to work with greywater disposal systems (kitchen water or bathroom water) are different from those designed for black water systems (water containing human waste.) 
It would help if you used adequate amounts of fluid to start the system after flushing and ensure that you flush on a regular basis. If you don't maintain your RV's water system, you will get excessive amounts of buildup that can clog the system and seize the vehicle's valves.