Are you looking to save money? Do you like couponing from https://shipthedeal.com and getting the best deal?
If so, you need to learn about penny shopping. You may have heard the term before, but we bet you don't know all of the ins and outs of this fantastic shopping technique.
Are you wondering, "what is penny shopping?" If so, just keep reading. We're going to cover everything you need to know.
What Is Penny Shopping?
Penny shopping is a technique that savvy shoppers use to save money. As the name implies, penny shopping means that you're buying products for just a penny apiece.
With each product, this really adds up. You can get 100 items for just a dollar!
The History of Penny Shopping
You may have heard of the strategy as an urban myth between couponers, but it is a real strategy that people use every single day.
Penny shopping started with Dollar General. People found out that they could get items that are marked "out of stock" for just a penny if they found them in the store.
To explain, Dollar General associates mark an item as being "out of stock," meaning that employees should remove the items from the store's shelves. Usually, this means that the items are disposed of in the dumpster.
If the employees don't remove the item from the shelves, then you can pick it up and take it to the check-out line with you. There, it should ring up for just one penny.
Some stores may have different policies, but this does hold up for the most part. In fact, the corporate policy states that stores should sell the product.
Penny shopping may have started with Dollar General, but now it's moved to other stores. You can even do penny shopping with stores like Walmart!
How to Penny Shop
First off, you have to know how to identify items that are selling for a penny. The employees aren't going to mark the item as costing a penny.
However, there are other signs that you can look for.
1. Sequences
First off, you can look for product code names. These are located on the barcode of each product's tag. Here are some common codes:
FA – Fall

WI – Winter

SP – Spring

SU – Summer
If you're buying during the off-season, you may have better luck with it being on sale for a penny. For example, you may want to buy a winter coat during the summer to save some money. It's more likely that items with the sequence "WI" are on sale for a penny during the summer.
There are also a few sequences of numbers that may represent the year in which the producer made the item. For example, you may see a sequence on the barcode that starts or ends with "19." This means that the producer made the product in 2019.
The older the item, the more likely it is to be on sale for a penny.
If you are into the bigger game then you can try your luck with free spin here https://online-casinos-australia.com/free-spins-no-deposit/
2. Symbols
Some tags also have symbols that stores may associate with "out-of-stock" items that they need to take off of the shelves. Here are some common signs:
These symbols can be in all different colors: pink, purple, red, brown, blue, and so on. A scavenger hunt around your chosen store may help you figure out what your store's symbol is.
Tips for Penny Shopping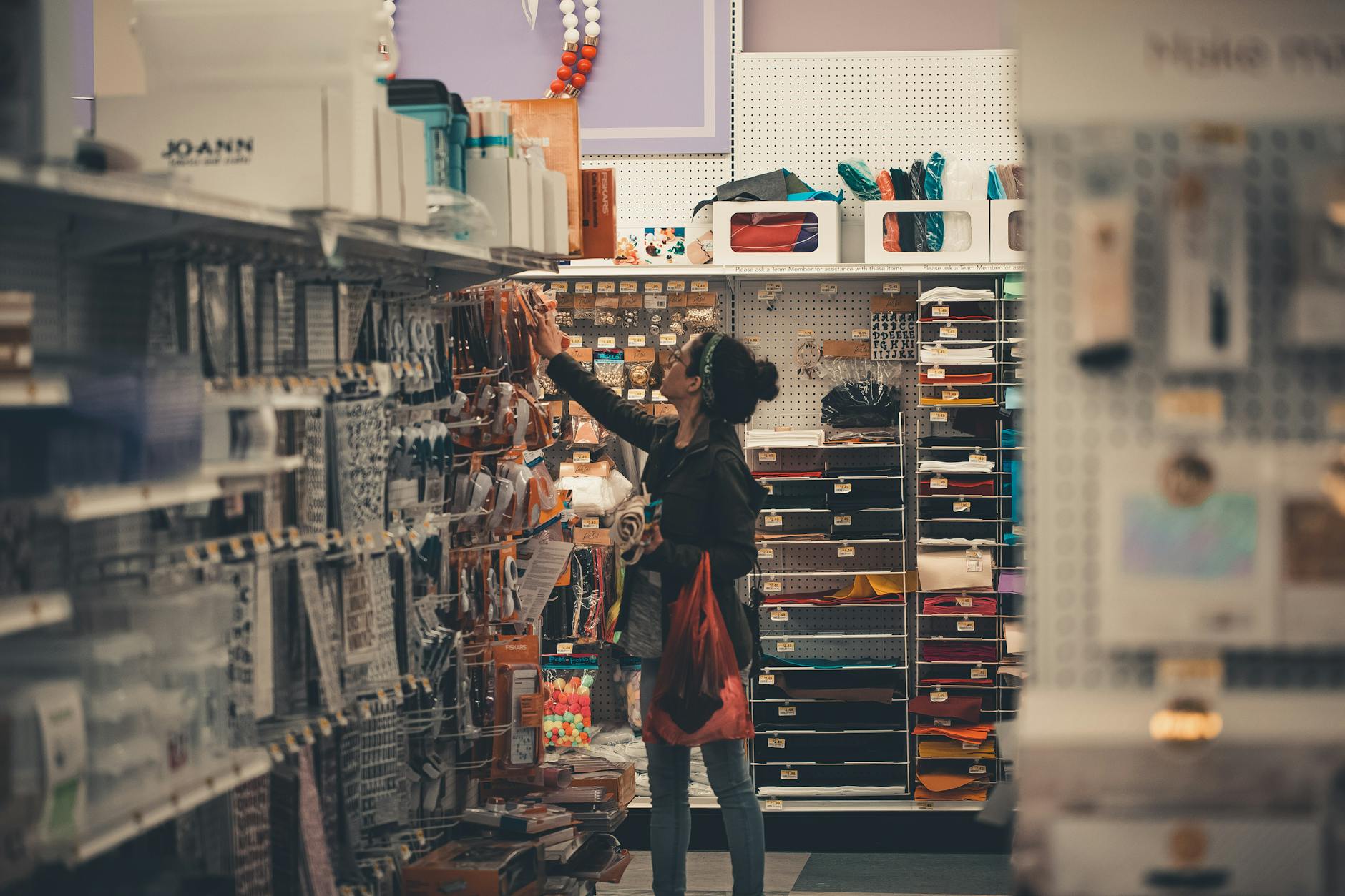 Whether you're new to penny shopping or you've had a little bit of experience, there are a few tips you should keep in mind as you're getting the best deals. These tips are going to help you get the best deal possible while remaining as kind as possible.
1. Be Polite to the Staff
First off, you should always be respectful to the staff. This is especially if you're planning on coming back to penny shop often. The more polite you are, the more likely they are to help you with your endeavors.
Plus, these individuals are probably already having to deal with unruly customers. Just be kind during your experience.
2. Don't Ask Where the Penny Items Are
The staff is not supposed to reveal where any of these items are. In fact, asking them may remind them to remove the items from the shelves.
Remember, these items are on sale for a penny because the staff is supposed to have pulled them off the shelf. All you're going to do is remind the staff that they need to do this. They will try to remove the items before you get to them.
That means you don't get the sale.
3. Don't Ask for a Price Check
If one of the employees checks the price for you, they may find that the item is unsellable. In turn, they'll tell you that you can't buy the item.
However, if you show up at the checkout with the item, you'll be able to buy it.
If you're not 100% sure whether or not the item will ring up for a penny, you should be prepared to pay full price. If it does turn out that the item is not ringing up as a penny, be sure to keep your frustration away from the staff. They do not have control over what does and does not ring up as a penny.
With this, we also encourage you to thank the staff as you're shopping, especially if your items do ring up as a penny.
Get Shopping
It's time to put your skills to the test. Get penny shopping!
As you get started, it may feel discouraging. You have to keep trying to figure out the best strategy for the stores around you.
You should also look for apps and websites that reveal the list of penny items ahead of time. Then, you just have to scavenge for these items in the store. It saves you time and money.
Take the time to do your research. You'll be amazed at the deals you can find.
If you're looking for more financial and lifestyle tips like these, check out the rest of our blog.