Recently updated on October 25th, 2022 at 11:10 am
If you are looking to create a home office on a budget, you may be wondering where to start and if it's even possible for you to set up a functional office cheaply. Luckily, you don't need to spend a lot of money to create the perfect home office, just a well-organized plan. These tips will help you get started without breaking the bank.
Step 1: Set your budget
Before choosing your space, you first need to set a budget for how much you're willing to spend. Having a budget established before planning out your office will help you find the suitable space for your needs and ensure you don't end up with too much (or too little) space.
If money is especially tight, it's time to prioritize readjusting your current expenses to make room for your home office costs. If you're paying off any debt, consider using something like the debt avalanche method to help get you out of debt as quickly as possible so you can divert those funds elsewhere, i.e., to office furniture or decor. 
Step 2: Choose the right space
Now that you know how much you have to work with, it's time to plan out your space.  The key to a successful home office is finding a functional and comfortable space. This means finding an area with enough room for your desk, chair, and other necessary equipment while also being quiet and private.
If you don't have an extra room to dedicate to your office, don't worry, there are plenty of other options. A corner of your living room or bedroom can work just as well as long as it meets the requirements mentioned above. 
Step 3: Buy supplies and furniture
Now that you have your space planned out, it's time to start shopping for supplies and furniture. Before heading to Amazon or an office supply store, start looking around at local buy/sell groups on Facebook or Craigslist or head to your local thrift store to pick up office essentials for pennies on the dollar. You might be able to find better quality furniture and office supplies than your budget would allow if only buying new, too. 
When it comes to furniture, try to stick to pieces that have multiple uses. For example, look for a desk that has multiple storage features if space is at a premium so that your workspace can double as a filing cabinet or a bookshelf. This will help you save on space and money.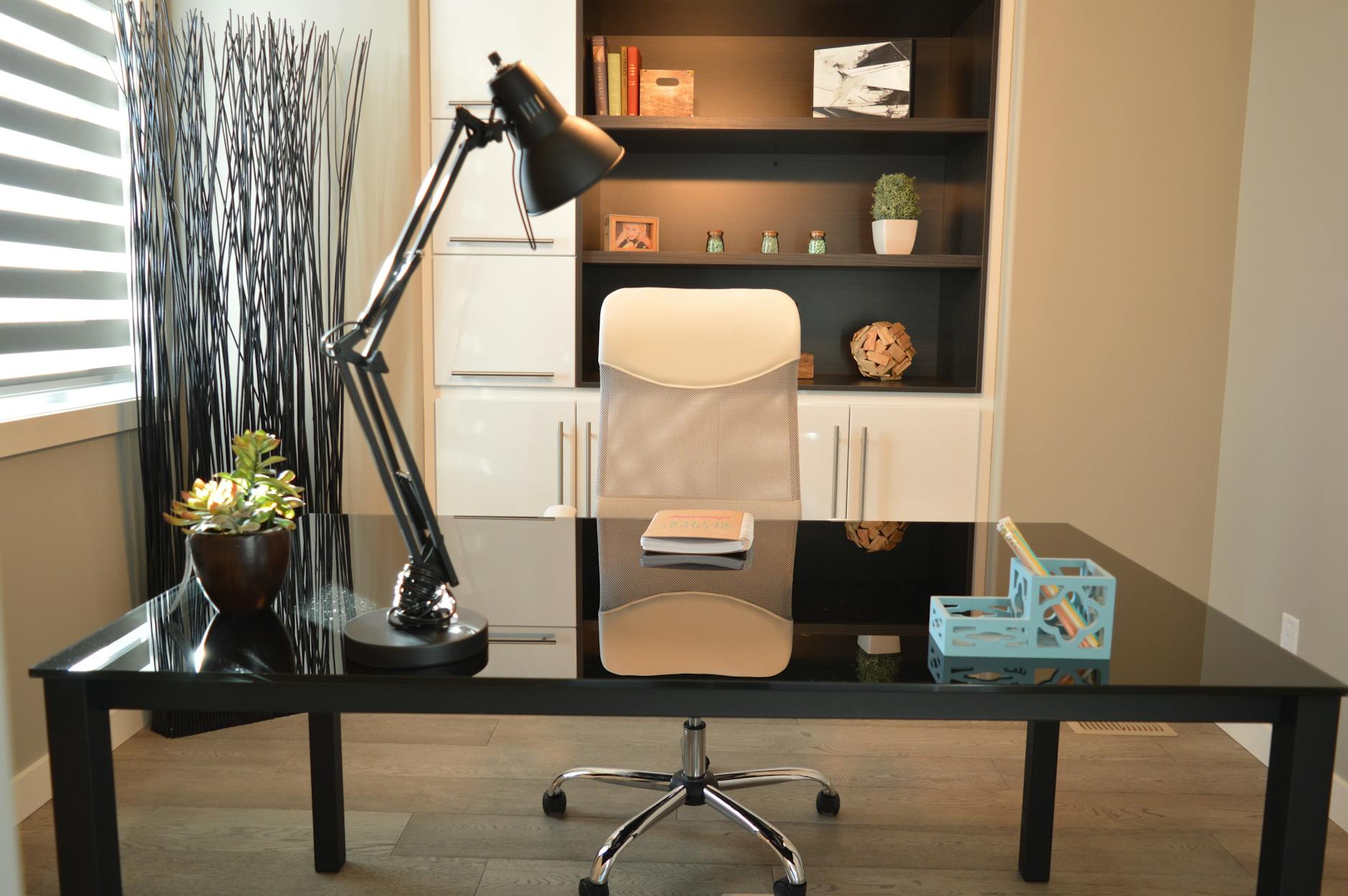 Try to buy in bulk when possible when it comes to supplies. This will save you money in the long run and help you stay organized. Also, don't forget about office decor. A few well-placed plants or a colorful poster can go a long way in making your office feel like your own personal space.
The bottom line
Creating a home office on a budget is simple once you figure out what you need, shop around for the best deals, and get creative with your space. Keep this guide handy when planning out your space so you'll know exactly what strategy to use to stay within your budget while having an office you love.