Recently updated on October 25th, 2022 at 11:33 am
Many people are starting to work from home, but you'll need more than your computer to be efficient.
Working from home can be both comfortable and stressful. If you don't have the right equipment, it can be difficult to get things done without getting distracted. As many jobs are requiring more from employees, you should implement several things to make your home office more effective.
Setting up a home office doesn't take long, but you must be willing to invest in several things. Not only will you become more productive, but your office will also be more comfortable to stay in when working hard.
Read on to learn about some working from home tips to improve your home office.
1. Power Strip
Having a power strip is crucial when putting together a home office because it'll enable you to power a plethora of things. Some of the most functional home offices consist of several electronics, so it's best to have a strip that prevents you from having to constantly plug things in.
Power strips come in many sizes, but try to find a heavy-duty one. You can plug in your computer, phone charger, and whatever else you use without having to worry about power distribution.
2. Adjustable Desk
When working from home, you may often spend long hours in front of the computer. Sitting all day can cause a variety of problems for your posture and health, so you should invest in an adjustable desk.
These desks can raise to a certain height so that you can stand while working. One of the best working from home tips is to alternate between sitting and standing. This will prevent your back from hurting and will keep blood flowing.
On your desk, you can include a variety of office accessories to help you stay more productive. Depending on which type of desk you get, you may use several drawers and slots to store things without crowding the surface.
3. Laptop and PC
No matter what type of work you do, it's best to buy both a laptop and a PC. While you can do everything from one, having a laptop will make it easier to get things done if you're on the go.
A PC can provide more processing power, so you can handle intensive programs. However, a laptop will let you continue working if your PC breaks or you want to sit somewhere else in the house.
Start Working Hard With These Home Office Essentials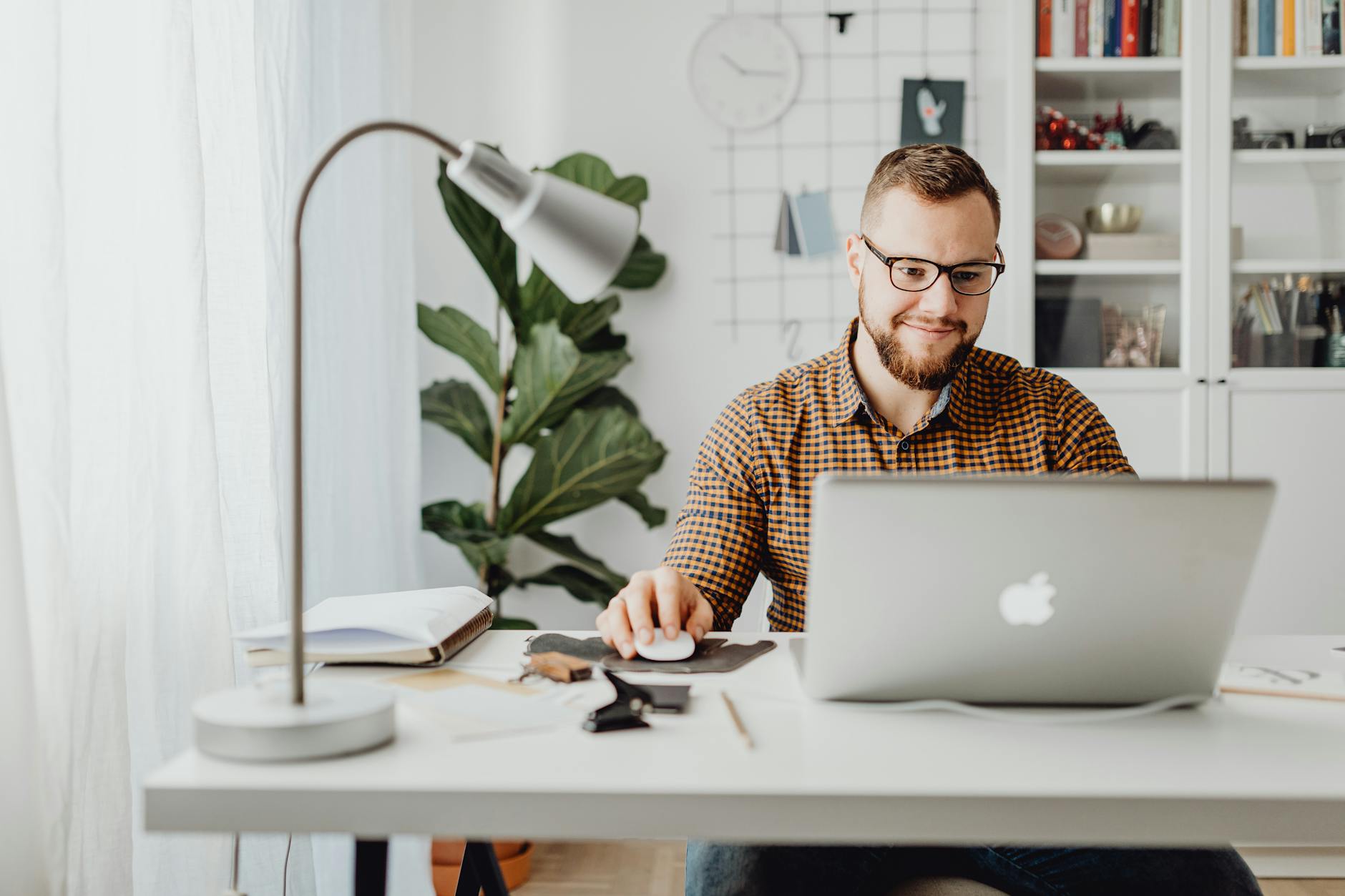 If you're seeking work from home jobs or already have one, you should implement all of these things into your home office. When you're working hard, using these essentials will help you get through the day while staying healthy and avoiding disruptions.
You should focus on getting an adjustable desk before anything else. Keeping your posture healthy will prevent you from developing health issues. Moving around will also help you keep your mind active when you start working.
Browse our other articles to read about a variety of topics!