Did you know that quilting has been traced back to 3400 B.C.? If you are looking for quilt ideas, you are in the right place because we have put together this guide to share a free quilt pattern using 5 fabrics to get your creative wheels spinning. 
Keep reading to learn more about making a quilt and to choose the best quilt for you. 
1. Basic Quilt Pattern
For this quilt design, you will need 1/3 yd of 5 different fabrics that you can buy in a store or from a fabric wholesale online. You will also need a 36″ W X 50″ piece for the backing.
Keep in mind that it is always best to get a little extra backing just in case because you can always trim down as needed. The last thing you will need is a piece of cotton batting (38″W X 50″H).
2. Cut Your Swatches
Take your swatches and cut them into 10″H X 7.5″W. This will leave you with 25 swatches total. Take all of your swatches once they are cut and lay them out in the order that you want them for your quilt (horizontally and vertically). 
3. Piece Your Quilt Together
Once you have all of the swatches laid out then you will start in the top left corner and work your way across to the right. Use a 1/4″ seam allowance while you stitch the pieces together. Once you are done, flip it over and press the seams to the left and repeat until you do all of the horizontal rows. 
Next, pin the top row to the 2nd row while you align the seams and then stitch them together until all of the rows are stitched. Once you are done stitching, flip it over and press all of the seams down. 
4. Time for the Batting and Backing
Layout the batting piece and smooth it down, then lay out the backing fabric on top of the batting. Take the quilt topper and put it face down and start working in the center of the quilt while you work your way out. It is important to backtrack at the start and finish in order to create a small opening that will allow you to turn the quilt inside out. 
5. Wrapping It Up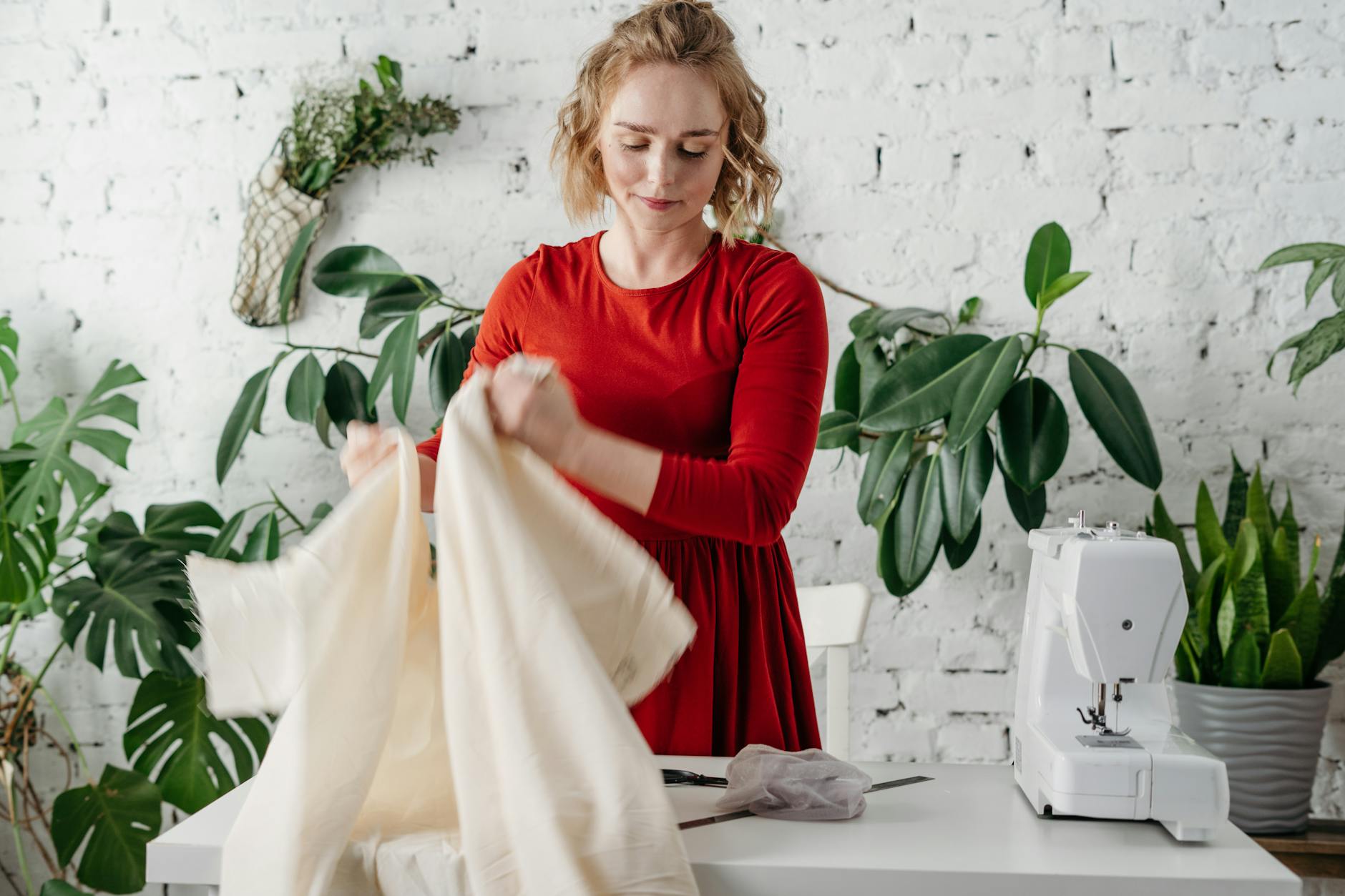 Once your quilt is inside out, flatten all the seams down to make sure that you do not see the backing fabric from the top side. You can hand stitch the opening once everything is flat and the corners are pushed out. 
Topstitch 1/4″ around the entire edge of the quilt and topstitch 1/8″ to the right of each vertical seam. Last but not least, topstitch 1/8″ below each horizontal seam. 
Free Quilt Pattern Using 5 Fabrics
We hope that now that you have our simple free quilt pattern using 5 fabrics, you can get right to sewing and making a quilt that you love. 
Did you find these beginner quilting tips helpful? Please keep browsing around the rest of our crafting section to catch some of our latest tips and tricks.