Recently updated on October 25th, 2022 at 11:32 am
Are you tired of paying for tailoring or just wanting to start a new hobby?
You've found the right article. We'll cover some key tips to starting your own tailoring today, including finding the right sewing machine, taking your own measurements, and practicing until you've mastered tailoring your own clothes.
Continue reading to find some top tips on tailoring.
1. Invest in a Sewing Machine
The first step to successfully tailoring your own clothes is to get a durable sewing machine. Sewing machines are generally expensive but are a good investment. These machines will last you a lifetime and save you lots of money in the future.
Whether you're new to sewing machines or a seasoned professional, indulging in the best sewing machine that you can find will ensure you a lifetime of sewing your own clothes.
There are several great options for sewing machines, ranging from beginner to advanced models. Depending on how often you're planning to tailor your clothes, this may matter when choosing a sewing machine.
2. Know Your Own Measurements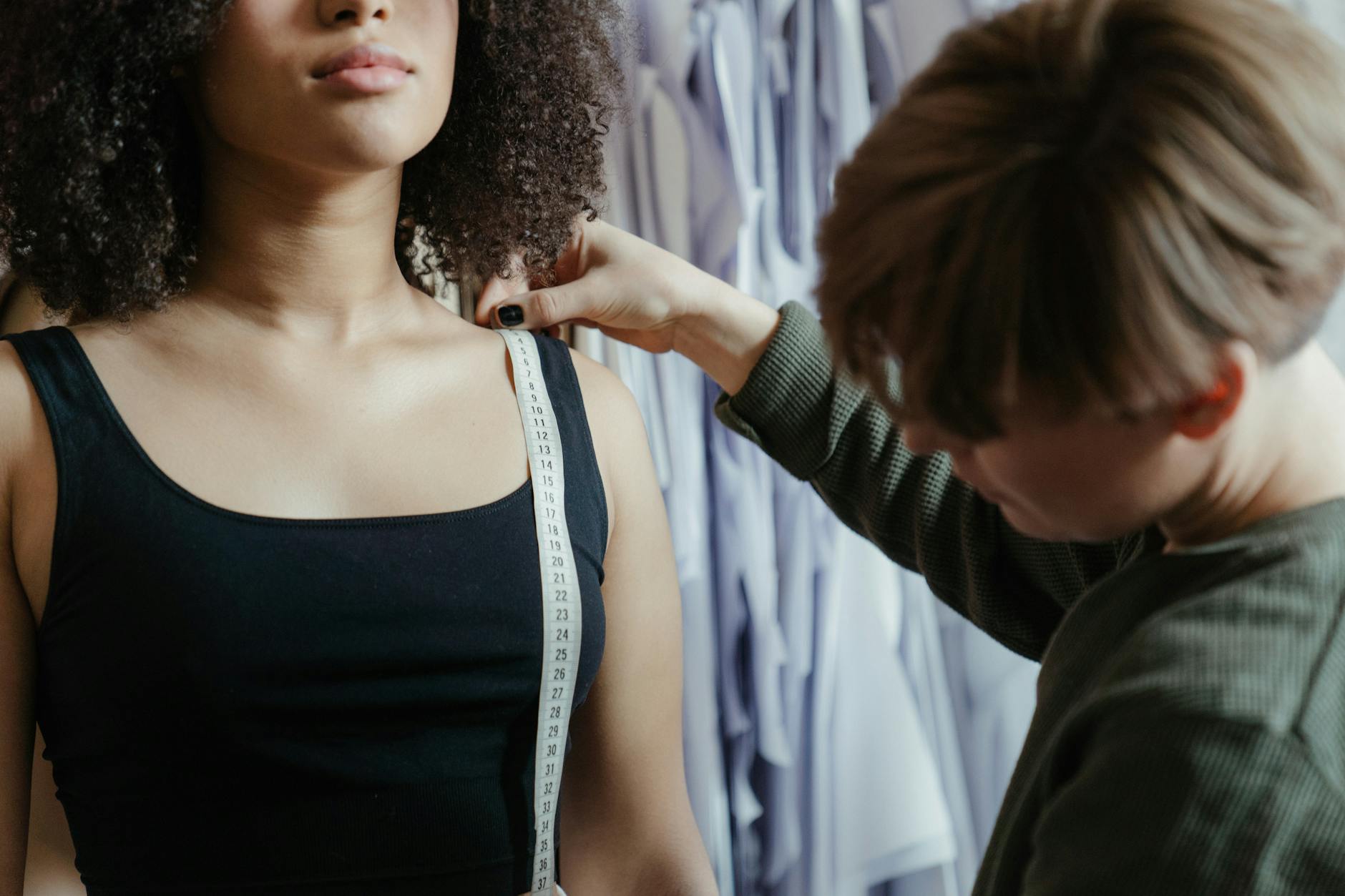 Tailoring your own clothes starts with knowing your measurements. These include your chest, waist, hip, inseam, thigh, upper arm, and sleeve measurements. 
When beginning your measurements, make sure you're using a cloth tape measure. A metal tape measure won't curve to your body and will give you inaccurate results instead.
Measure your body without clothes on, as the fabric will get in the way of your correct measurements. As you use your cloth measure to circle your chest, waist, and hips, check that your tape measure is level and not too tight or loose.
There are multiple resources online to find on accurately measuring your body, and when you do, make sure you write each measurement down to remember later.
3. Experiment With Your Old Clothes
Practice makes perfect–especially with tailoring your own clothes. Avoid taking your sewing machine to new or expensive clothing.
Reach for an old pair of pants or a distressed shirt to practice your tailoring on, or even visit your local thrift store and pick up some clothing you like. If you'd rather work with stitching fabric, take a look at some quality wholesale fabric online.
After practicing how to tailor your own clothes by hand, you'll feel more comfortable with the experience and can take your needle and thread to the clothing you wear often.
4. Use the Right Thread and Backstitch Your Work
Matching your thread to your clothes is exceptionally important when sewing your own clothes. You'll want your work to look as natural as possible and this starts with choosing the right color thread.
When maneuvering your sewing machine, you'll also need to make sure you end each project with either a backstitch or a lockstitch. These both include methods to backtrack your stitches so that they don't become unraveled later.
Practice completing backstitches and lockstitches on your sewing machine to get the hang of it as you apply it to your own tailoring projects.
Successfully Tailoring Your Own Clothes
When it comes to tailoring your own clothes, perfecting these tips will help you complete each project without a hitch.
Getting to know your sewing machine, making sure you have the right measurements, and practicing your stitches will guarantee you a successful tailoring job.
If you enjoyed this article, take a look at more from our Home section.