Recently updated on October 25th, 2022 at 11:01 am
Modern sofa beds stand out in comfort, design and practicality. Even when you're not planning on using it daily, an extra bed and seating area will always be useful in the house. Compact, stylish and comfortable, the right sofa bed can look great in your home and offer an ideal sleeping arrangement.
There are many affordable sofa beds in the market as well. With all the many discussions about whether a sofa bed is worth the investment, you can rest assured that it is!
Reasons why sofa beds are worth it
Here are five reasons why sofa beds are a wise investment for your home.
1. Sofa beds are great space savers.
Sofa beds are the perfect solution if you have a small space as they're compact and can be turned into a bed or a sofa whenever you need them. You can tuck them away when not in use and move them freely when you need to redecorate or freshen up the space.
Sofa beds offer this solution, especially for those who have visitors who sleep over often. You won't need to keep bulky mattresses or extra bed frames to accommodate guests.
2. Sofa beds are as comfortable as actual beds.
You'll be happy to know that most modern sofa beds offer comfort. Sofa beds are firmer as they are usually made from foam, one of the firmest materials for sofas. However, there is a selection available depending on your preference.
We want to avoid stiff necks or aching muscles after sleeping. Various sofa beds are available for your inspection to ensure you get what you want. Now, you can find a sofa bed at a price worthy of its comfort.
3. Modern sofa beds look as good as a sofa.
Old sofa beds were bulky and didn't fit your ideal home decor, but it's different now. Thanks to popular demand, they are available in various shapes, sizes, styles and colourways to suit your décor without compromising comfort. You won't feel any out-of-place springs while cosying up for a night in front of the television.
4. Sofa beds are a budget-friendly alternative to a sofa.
If you're working with a tight budget, opting for a sofa bed instead of a sofa is an excellent investment. You get a sleeping space and a sitting space in one convenient item. There are a lot of quality sofa beds offered at a reasonable price too.
5. They are great for kids' bedrooms.
Modern sofa beds are perfect for kids' bedrooms since they can easily be turned into chairs to create more space for playing during the day. Then transformed into comfortable beds whenever needed; they also won't get outgrown as quickly as a single bed.
6. Sofa beds also offer durability.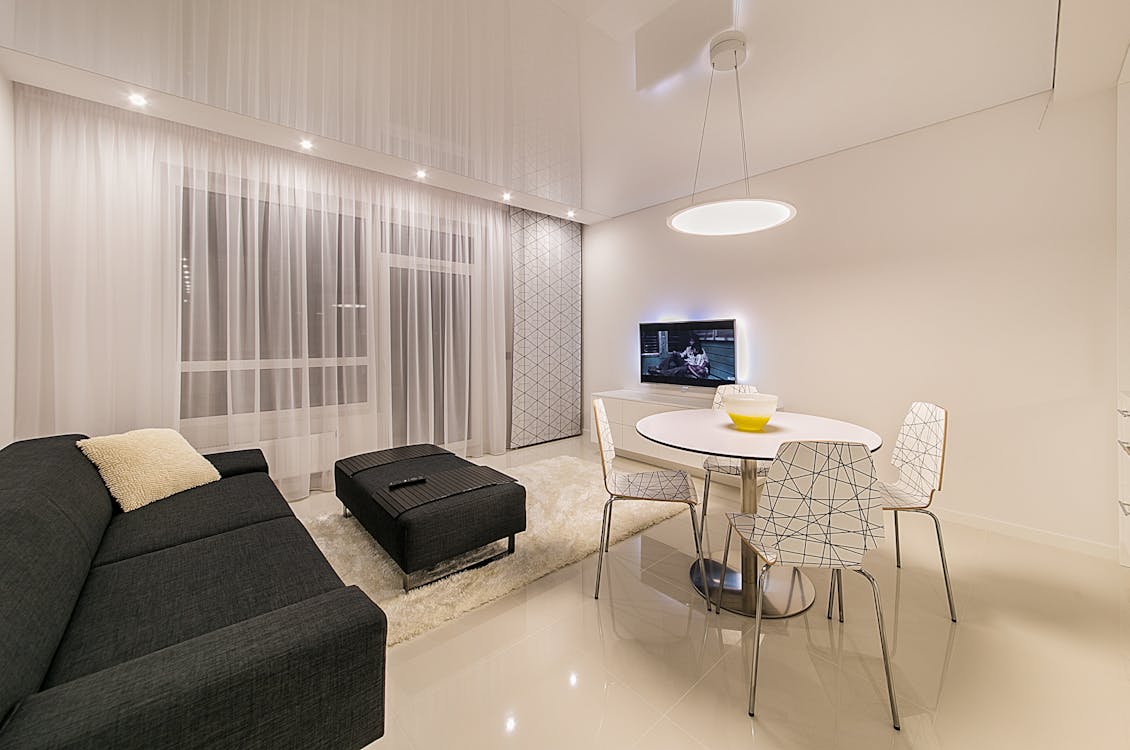 Sofa beds give you the best offers when it comes to durability. Indeed you get what you pay for. A sofa bed is a wise addition to your home and a wise investment too. That way, you won't want to end up with regret. So you have to check all the features a sofa bed offers. Remember, there are a lot of sofa beds out there you can choose from.
Making your sofa bed extra comfortable
If you already own a sofa bed and are trying to make it more comfortable for you or your guests, you can follow these tips below:
Use a mattress topper – this can make a big difference to almost any surface, providing a soft, comfortable bed while offering protection for the fabric.
High thread count sheets – while these are more luxurious and expensive than your regular sheets, you can't deny that they are heaven to sleep on.
Get some fluffy pillows – feather pillows that you can sink in to make drifting off to sleep far easier. A synthetic fill can be just as soft and cosy if you suffer from allergies.
Always use fresh sheets – nothing feels better than sleeping in new sheets that have come straight out of the drier. Using clean sheets every time will only improve your sofa bed experience.
If you're thinking about buying a sleeper sofa, you'll want to make sure you get one that is comfortable. The price tag of these sleeper sofas is higher than those of their standalone counterparts, but they're worth the money. It's important to choose the right sofa bed for your home because a good quality one will last for years!