In the last few years, the number of rideshare accidents that people have been getting into is on the rise. This can be attributed to the unrealistic metrics set by such companies that do not vet drivers while hiring them or pressure the drivers into rash trips.
Even though these are one of the few reasons for getting into rideshare accidents, what can you do immediately after? If you or a family member is involved in a rideshare accident, mentioned below are the seven steps you should follow.
1. Check for any damages and injuries:
Before trying to escape the vehicle, check for any injuries or damages to yourself and the ones present in the car. If you are pinned to your seat, do not try to free yourself. Qun a quick scan of your body first to assess any possible injuries or trauma. Having a whiplash trauma in rideshare accidents is quite common but cannot be felt until after the adrenaline has worn off. If the airbags were deployed, move them out of the way so you can breathe freely and assess your whereabouts.
2. Contact the emergency services:
If you cannot free yourself and have sustained some damage to your body, or if a co-passenger is injured, try to remain in your seat. Call the emergency services and inform them of the accident so that they can send in the first respondents to help you. The arrival time is pretty quick, so calm yourself if you're panicking about escaping. Give the emergency service operator all the information they request until the dispatch team arrives on site.
Next, go to the rideshare company app and hit the emergency or SOS button. Each app is equipped with such functionality for these kinds of incidents. They will also launch an investigation immediately to help. However, this step from a passenger's perspective is a safety net so that the trip doesn't get canceled instead of being reported.
4. Call your lawyer:
Once you have taken the three steps above, you need to call or text your lawyer so that they can get your case ready. By hiring a rideshare accident lawyer, you're not just safeguarding your interests as a passenger, you also can recover the compensation you deserve for the damages, injuries, medical bills, and trauma faced. Oftentimes rideshare companies do not take such incidents seriously, especially if the driver was uninsured and at fault. Hiring litigation lawyers is a way to make sure these companies take you seriously. Your lawyer will be able to build a case to negotiate the terms of the compensation, ensuring maximum payment.
5. Cooperate with the rescue team:
The first respondents are highly trained officers who know how to help you out of totaled and jammed vehicles, as well as treat your injuries. Make sure that you get out of your own way to help them help you better. Cooperate with their instructions and assessments as they try to check for any internal or external injuries you may have encountered.
5. Provide all your necessary details to the police: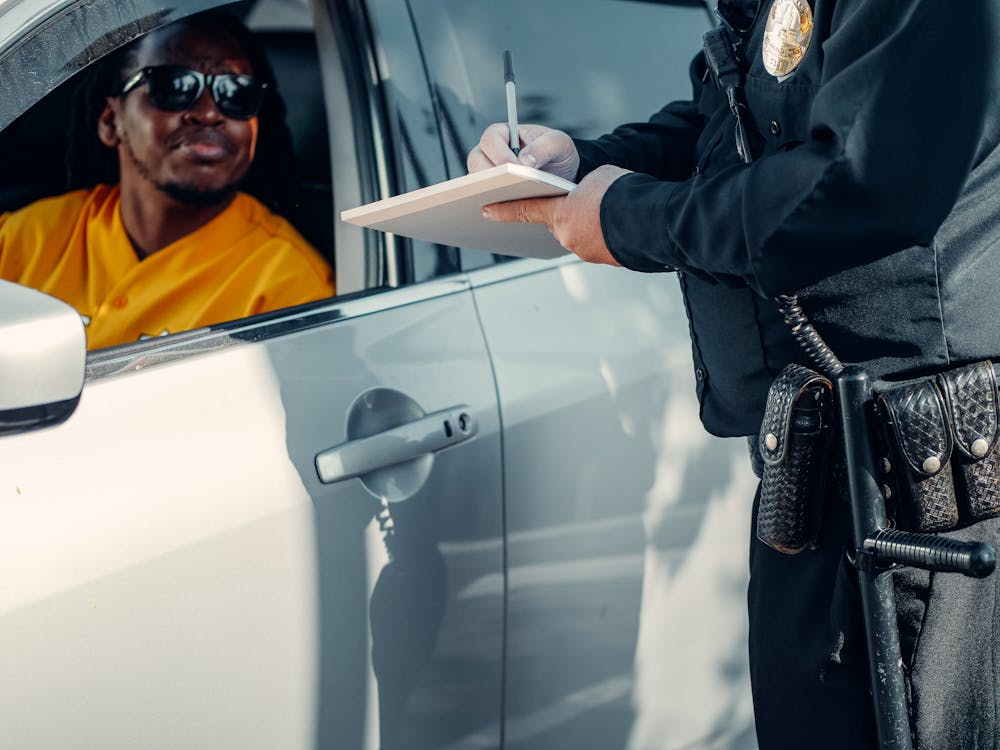 Once the police arrive on site, they will take stock of the accident site and gather the necessary accounts from witnesses and even the passengers. Give them the complete details to the best of your knowledge so that they can do their job better. If you suspect malpractice on behalf of the rideshare driver or company, do not hesitate to report it. The police will also ask you various questions about yourself, which is imperative to build the case and report an accident. Be as transparent as possible so that you get an expedited resolution.
6. Don't accept premature settlements:
Today, research suggests an increase in road accident fatalities to rideshare companies like Lyft and Uber. They are also known to settle with the victims outside of court to prevent a lawsuit. However, do not accept any premature settlement offer given to you by the company. Instead, talk to your lawyer and let them set up negotiations.
Once they receive a statement with all the costing estimates that include medical bills, recovery and rehabilitation compensation, damage charges, and inconvenience compensations, they may agree or disagree to pay up. If not, every court has a standard calculation to arrive at a number that the company will be ordered to pay.
Final Word:
While protecting your interests should be your top priority, being involved in any road accident can be a scary experience. The key to overcoming this adversity is keeping a level head and taking methodical steps that can help you find help as soon as possible. We hope that this blog helps you receive due justice.