Water softeners can help your household reduce mineral levels in its drinking water. Still, without proper maintenance, they can easily cause an increase in mineral concentration due to rust and sediment accumulating within their resin tank or brine line.
If your water is brown, one solution could be switching out your iron plumbing for PEX pipes, which are less likely to erode and discolor. Another possible cause could be an injector or float valve clog that needs clearing.
If you're facing water softener issues or need expert advice on maintaining your system, check out this site for valuable information.
1. Iron fouling
Iron bacteria can taint water with brown hues and produce unpleasant odors, leaving behind brown stains on sinks, toilets, and tubs. Furthermore, their presence can make unpleasant qualities in water, such as rotten egg smells and hydrogen sulfide gas levels, that contribute to other undesirable qualities in your water supply.
Water softeners use a process known as cation exchange to remove hardness minerals like calcium and magnesium from well water. As the softener regenerates, resin beads take in calcium and magnesium in exchange for sodium.
However, if the resin beads in your water softener become old and broken down over time, they could release some iron into the water supply. This is often due to improper maintenance, such as cleaning your brine tank regularly; you can avoid this by using high-purity salt and installing a sediment filter.
2. Sediment
Sediment is a dust-like, mud-colored material that seeps into well water through cracked well casings or damaged well screens, often carrying metals such as iron and manganese along with silt, organic materials, and natural debris as well as pathogens such as bacteria or fungi with it.
Sediments pose more of a health threat than soil particles alone, as they often contain nutrients, heavy metals, organic chemicals, and bacteria that can travel downstream to lakes, rivers, reservoirs, or wells and cause short-term and long-term health issues.
If your home tap produces brown water, contact a full-service water testing company immediately for an extensive water quality test. Their results can help identify the source and provide recommendations. For instance, broken resin beads in a water softener could be to blame, and most plumbing professionals usually complete replacement efficiently and affordably.
3. Flushed water mains
If brown water emanates from your faucets, it may be time to contact your municipality. If you live in a town or city with municipal water service, brown water could indicate that its pipes need flushing and cleaning – particularly if recently upgraded old pipes with new or better quality ones have been installed.
Discolored water in your home could also be caused by the rust in municipal supplies or groundwater you drink. At the same time, well owners could experience problems due to collapsed or flooded wells introducing iron into their supply.
If the mineral tank, brine tank, and resin bed appear undamaged, it could be time to clean out your sediment filter. A resin cleaner can help flush silt and other sediment from your system and keep it running optimally – the best way would be through routine mineral tank maintenance using high-quality, 99.8% soluble salts.
4. Damaged pipes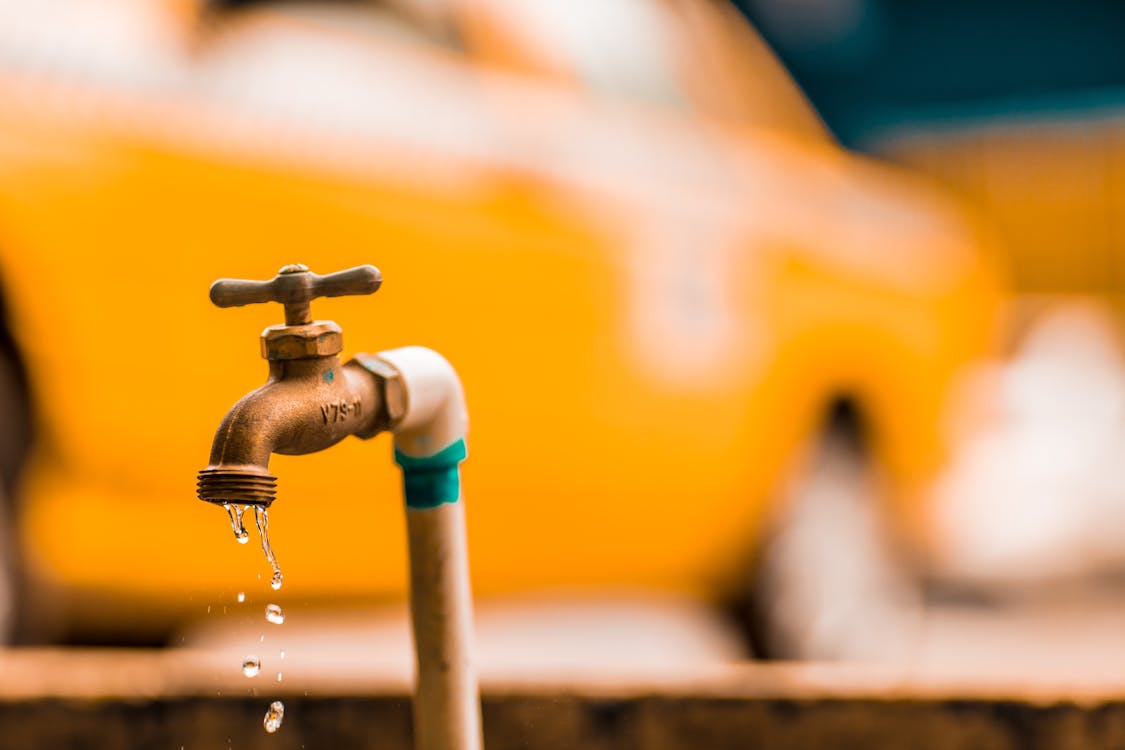 If you use well water, brown water may pour through your taps from a broken pipe on your property. Unfortunately, it can be challenging to find its source, particularly one hidden behind walls or under floors; even small pinhole leaks can quickly lead to massive water damage. Thus, prompt action must be taken promptly to resolve this problem.
Over time, your water softener's resin will degrade and lose its ion exchange capabilities. If the salt level in your brine tank remains constant, this may indicate damage or clogging to its resin bed.
To remedy this situation, you will need a resin cleaner with rust removal or installing new resin beds in its place. Once this process has occurred, your water quality should improve significantly; otherwise, consider investing in another system.