Clothes may seem like nothing more than a superficial element meant to protect our modesty, but in reality, different types of clothing do so much more than that. 
Studies have shown that the clothes we wear play an enormous role in our lives. In fact, 75% of Americans believe that well-dressed men are more successful than their less fashionable counterparts.
However, it's easy to get overwhelmed with fashion and style, and many people might not think that it's even worth it. But the truth is that by understanding the different types of clothing styles, you can create a cohesive wardrobe that you feel confident in.
So where do you start? 
Keep reading to learn about some of the different clothing styles for men that you can select from. 
1. Classic Casual
Casual is difficult to define as it looks a little bit different for everyone. Showing up to an event that requests a casual dress code doesn't mean that there will be many similarities between what you and your friends are wearing.
However, there are some common themes that can help you figure out what your own casual wardrobe should look like. 
Think of casual clothes as the clothes that you would feel comfortable wearing in everyday situations. For most people, t-shirts, jeans, casual shirts, and comfy footwear are hallmarks of a casual style. Some funny t-shirts from https://www.teeboulevard.com/ would get a few laughs as well.
However, don't think that means there's no room for elegance or sophistication. Some of the best casual looks are those that weave elegance with comfort. Wholesale clothing is another way to find great, sophisticated pieces. 
It might be a process of trial and error, but try and find the sweet spot between being underdressed and overdressed. Keep in mind that this will be different for everyone. 
2. Smart Casual
Another semi-ambiguous dress style, smart casual is a step up from classic casual but doesn't reach the formality level of business casual. 
Smart casual is clean and neat looking. For most men, it will look something like a pair of chinos or dark pants, a nice shirt, and a pair of leather shoes. Again, though, its exact definition depends on the person.
Location and context also play a crucial role in what smart-casual looks like.
A smart casual beach party might call for a pair of shorts with a button-down tucked in. On the other hand, smart casual at a wedding might be a pair of chinos paired with a blazer.
When in doubt, it's not a bad idea to ask the event coordinator or other people attending what smart casual means. 
3. Business Casual 
Business casual is a step up from smart casual but still doesn't reach the level of what you would wear on a normal workday. Think of it as what you might wear to the office on a Friday.
Unlike smart and classic casual, jeans don't often fit into the business casual style. If you do decide to wear them, make sure that they are dark and formal looking.
When trying to piece together a business casual outfit, start with your bases. Once you have some neutral colors selected, you can then look into adding a few accent pieces. These allow your personality to shine out.
Pocket squares, watches, socks, and belts are some of the many different areas that you can personalize and have fun with. Depending on your own personal style, that might mean choosing something bold or luxurious.
Keep in mind that business casual doesn't need to be expensive. Designer pieces can look great, but they definitely aren't essential. 
4. Cocktail Attire
Have you received an invitation to an evening party or a wedding? If so, you'll need to have a good understanding of what sort of style cocktail attire is.
Glamorous and elegant, most people only wear cocktail attire to events that call for it. That means that it's a step up from what you wear to work and a massive step up from what you wear day-to-day.
Most of the time, cocktail attire means wearing a suit, a bow tie or regular tie, and a nice pair of dress shoes. For the most part, jeans are off-limits, but there may be some casual summer events where they are allowed. 
Office suits can double as cocktail attire, but try and go with darker options. Keep things simple, and reserve patterns and colors for things like ties.
5. Business Professional
Men's office clothes have evolved over the past few decades. With startups and the growth of the tech industry, office wear is becoming more and more casual. There are, however, still some rules that you should make a point to follow.
The clothes you wear to work should convey to your employees, boss, and customers that you're a professional. For most men, this means a well-fitted suit, a shirt and tie, and a nice pair of shoes.
As is the case with other style types, accessories tie your look together. Aside from a nice belt like a crocodile belt and wristwatch, things like cufflinks can also help complete your look. 
The most successful professional clothes are those that look like you were born to wear them. Everything from the shine of your shoes to the cut of the fabric plays a huge role in your overall appearance. 
Understand the Different Types of Clothing Styles for Men
Despite what department stores and advertisements might have you believe, the truth is that there are many different types of clothing styles that men have to choose from.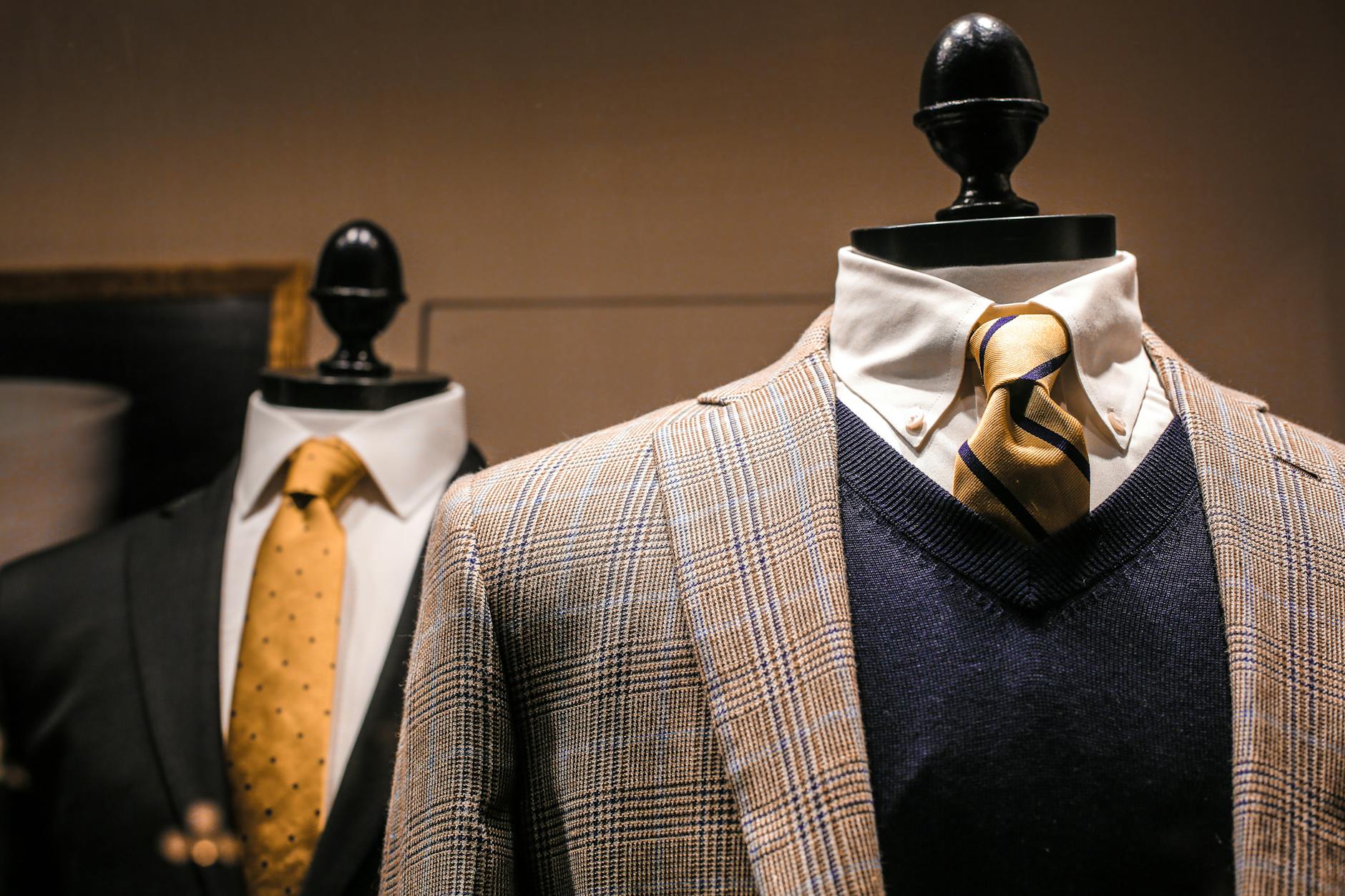 In the end, remember that beauty is in the eye of the beholder. If you think something looks good, then do it proudly! 
Do you now have a better understanding of some different men's clothing styles? If you do, make sure to check out some of our other posts for more fashion-related guides and tips.