Recently updated on October 25th, 2022 at 11:29 am
Your digital identity is exposed every time you access the web.
A recent survey by Data Privacy Manager saw 81% of respondents stating they had little control over their data privacy. Just under half said they had lost control of their own information. And 43% didn't believe they could adequately protect their personal data while online.
This article offers 3 easy ways to increase your browsing security to keep you and your privacy safe.
Discover what browsers provide the best protection. Then learn why it's essential to install a digital security password manager.
Read on to see how to keep your tracks hidden and stay safe on the web.
1. Private Browsing Through a VPN
What browsers provide the best online security and keep you safe from attack and protect your privacy?
Google Chrome is currently the most popular web browser with 64% of the total market share. Apple Mac users often choose Safari which owns an 18% cut. Both use the Web Kit engine that also powers browsers like Edge.
How do these browsers keep you anonymous? Do their browsing security tools actually prevent websites from tracking you? If so, what other browsers should you use?
Incognito and Private Browsing
Most modern browsers offer private browsing or an incognito mode. Simply click or tap the menu option and in the case of Chrome, select 'New incognito window'.
You'll notice that a darker theme will display and a message will explain how the system works. For example, Chrome won't save:
Your website browsing history

Cookies or site data that holds personal information

User form data
Sounds great. But check what incognito doesn't cover:
Websites can still access your IP address

Your ISP can track every site you visit

Information like the type of browser and computer you use is still seen
Your IP or Internet Protocol address uniquely identifies your connection online. Every website has its own IP and that's how browsers know where to download information from.
If you want to be truly anonymous you need to hide your IP.
Private browsing tabs don't offer that by default. Instead, you need to use a VPN. Or better yet, a browser that includes a VPN option.
Virtual Private Networks
A VPN lets you create a secure connection to a website or another computer over the Internet.
VPNs are often used to hide online activity from both the website you visit and your service provider. Yet they also provide access to region-restricted content. For example, you can access the UK BBC iPlayer through a British VPN service.
Some browsers include a VPN when you use their private browsing mode.
The Opera browser comes with its own VPN proxy that you can trigger as you wish. It doesn't record your online movements and it's also available as a mobile app.
However, free VPNs are often slow and sometimes get blocked. Consider using a paid service for the best results.
2. Use a Digital Security Password Manager
How do you remember all of your passwords and access them securely when online?
Many browsers offer this feature as standard. Chrome can save your passwords and personal information that you enter into a website form. It then automatically adds those details when you return and even syncs them with your Google account.
The problems start when you consider how 'security conscious' Google is regarding sharing and storing your data.
Even with GDPR guidelines and other data privacy laws, the search giant has a history of sharing data with third parties. Plus, the Chrome password manager is extremely limited compared to other security tools.
Security Password Managers
Don't trust your browser to protect you. Install an app that handles all of your logins securely across multiple devices and sites.
The best options include a secure password storage facility.
This means that before your password gets saved it's encrypted locally on your device. Old passwords get digitally shredded while new suggestions are fully secured.
Yet why use a password at all?
A photo login system takes your picture and sends it to your mobile device. You then accept or reject it to make sure it's you. From there, you have full access to your account and can stop sharing it when your friend borrows your phone.
Choose a password manager with the most features and offers a free trial to see it in action.
3. Search With a Different Search Engine
Google tops the list of most-used search engines with a 92% share. But have you noticed that adverts on the websites you visit reflect your search phrases?
This isn't a coincidence.
Google tracks everything you do on its platform. If you want to remain anonymous while searching then it's time to use another site.
Privacy Orientated Search Engines
We've listed two Google contenders below that offer great results but won't track your searches. You'll still see advertisements but they only relate to the current search phrase.
DuckDuckGo Search Engine
This popular search engine prides itself by offering:
Private search facility

Tracker blocking

Website encryption
Results look similar to Google and are relevant to your search. There aren't the bells and whistles like integrated maps but that hardly matters. What's most important is it doesn't record your search history.
SearX.info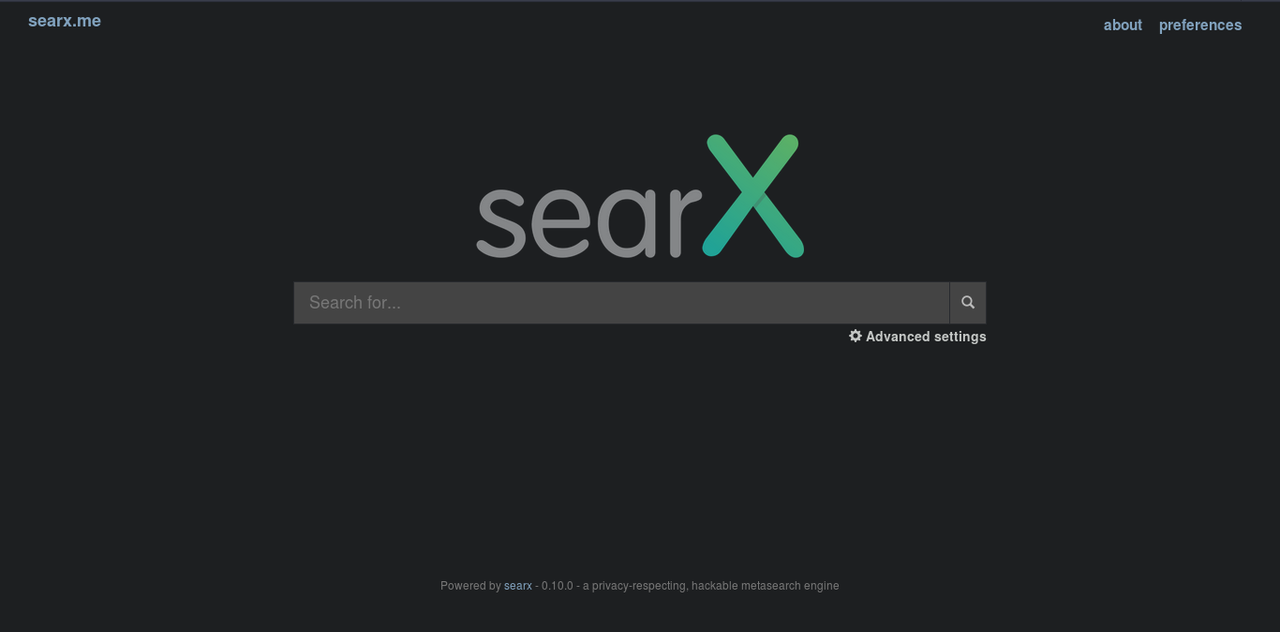 The searX search engine states that it's a privacy-respecting and hackable metasearch engine.
This means that the code behind the platform is open-source so if you're a developer you can copy it from Github. The site doesn't store your IP address when you search so you're kept completely anonymous.
The 'metasearch' term reflects how it gathers results.
SearX uses multiple search engines and combines its results into one set. You get to see the best of the web while maintaining your privacy.
More Browsing Security and Online Security Tips
Browsing security doesn't stop with an incognito tab.
To keep your private browsing habits safe you should use a secure browser, preferably through a VPN. Install a password manager that offers secure password storage. Then ditch the search engines that track your movements for more security-transparent options.
Read more online security tips in our blog.
Remember to bookmark the site as we add new articles on a regular basis. And don't forget to share this article with your friends on social media.