When it comes to purchasing a car, one of the dilemmas that buyers often face is whether to opt for a used car or a brand-new one. Both choices have their own set of advantages and considerations, and ultimately, the decision depends on your personal preferences and circumstances. If you are considering buying a car, there are some things to think about before making a final decision.
In this article, we'll explore the reasons why you might opt for either choice to help you make an informed decision. Keep reading to learn more.
1. Understanding Depreciation
For most people, the biggest drawback to buying a new car is the swift and severe impact of depreciation. Most cars lose value as soon as they're driven off the lot. On average, a new car will depreciate by 20% to 30% over the course of the first year. That's a hefty chunk of change to lose on a car that's still very new.
Beyond the first year, expect your car to depreciate by at least 15% per year. This can vary based on the make and model, but the trend remains the same. By the time a car is five years old, its value has usually decreased by 60%-70%.
In contrast, when you purchase a used vehicle, someone else has already taken the biggest depreciation hit. This means you'll have a smaller initial investment, and if you decide to sell your used car down the road, you might recover a larger portion of your initial cost than if you bought a new one. Depending on where you live, you can search for "used cars for sale in Branford CT," for example, to browse quality used vehicles in your area. This will give you a chance to compare to costs and depreciation potential of cars where you live.
2. Insurance and Registration Fees
When debating between buying a new or used car, it's important to consider the costs of registration and insurance. In the majority of states, all drivers are required to carry a minimum amount of liability insurance to drive legally on the road. However, many drivers also opt for comprehensive auto insurance to provide complete protection for their investments. The cost of insuring a new car will be higher than for a used car. This is due to the fact that new cars are typically more expensive to replace than used cars.
On the other hand, purchasing a used car can sometimes result in lower insurance premiums. When compared to the cost of insuring a new car, the difference in premiums can be quite significant. Therefore, insurance costs should be included in your initial budget consideration when you're making the decision between buying a new or used car.
Another cost advantage for used cars is related to registration fees. Depending on the country or state, the cost of registering a new car might be significantly higher than that of a used car. With most governments basing the fee on the model year of the car, those purchasing a used car could potentially save hundreds of dollars a year.
3. Mechanical Issues and Durability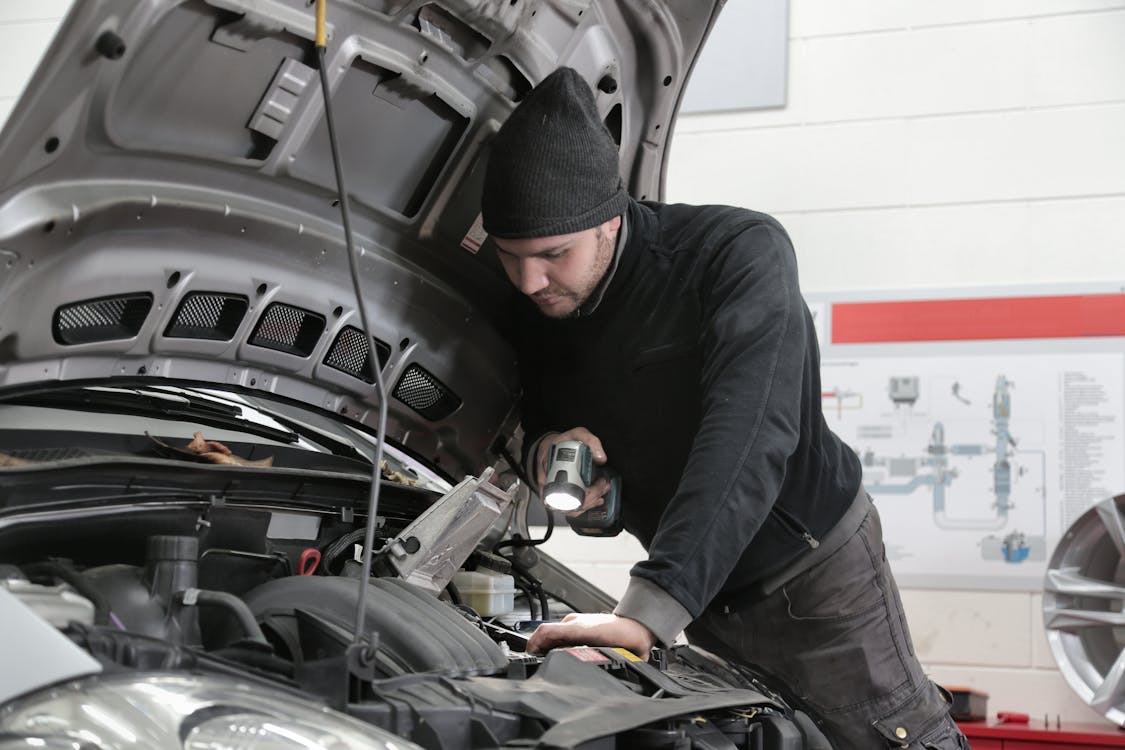 One major concern prospective buyers have about used cars is the possibility of hidden mechanical problems. While this is a valid concern, steps can be taken to reduce your risk. Many used cars now come with detailed vehicle history reports that list any accidents, repairs, or major problems.
To make sure your used car is in good condition, it's always a good idea to have it inspected by a reputable mechanic. This will cost you some time and money, but it could save you a lot in the end. Be sure to factor in this cost when considering your budget. Additionally, you can purchase an extended vehicle warranty to help cover the costs of any issues that might arise.
On the contrary, when you purchase a new car, you have the peace of mind of knowing that it does not have any prior wear and tear, accidents, or mechanical issues. Furthermore, the car is often covered by a warranty for a few years, so even if some problems arise, getting them fixed won't necessarily require dipping into your wallet.
3. The Thrill of the Latest Technology
Finally, and perhaps one of the most appealing aspects of purchasing a new car, is the innovative technology and advanced features that are often incorporated into new models. Whether it's the latest safety features to protect passengers, cutting-edge autonomous driving systems, or simply the most up-to-date entertainment systems, buying a new car gives you access to advancements in automotive technology that used cars may not provide.
While you can certainly find used cars equipped with many of these features, they may not be as user-friendly or as efficient as the ones in the new models. This is due to constant innovation and improvement in technology.
In contrast, used cars may not have the latest bells and whistles. That being said, depending on the specific used car you're considering, you may find it has more than enough technology and features to satisfy your needs. Models released in the last few years are likely to have a reasonable number of safety and entertainment features.
4. Cost of Financing
Another important consideration when you're deciding to buy a new or used car is the cost of financing. Interest rates for new cars are typically lower than for used cars, so although you'd be financing a larger amount on a new car, your monthly payments might not be much higher than if you financed a smaller amount for a used car with a higher interest rate.
When it comes to financing a used car, you may find that you need to shop around a bit more to find a good rate. Different banks and credit unions offer differing interest rates and terms on used vehicle loans, and it's important to evaluate these before jumping in.
It's also worth considering that while you may need to secure more financing for a new car, you also stand a much better chance of securing 0% APR deals, which can save you a substantial amount over the term of your loan. These deals, however, are seldom available for used cars.
5. Considering Your Personal Needs and Preference
The choice between a new car and a used car isn't just a matter of dollars and cents. Ultimately, it comes down to your personal needs, preferences, and lifestyle. This includes factors like how long you plan to keep the car, how much you drive, how important the latest safety and technology features are to you, and of course, which options fit within your budget.
For instance, if you enjoy having the latest designs, technology, and features, don't mind higher monthly payments, and can afford comprehensive insurance, a new car may be a better fit. If, however, you don't mind driving an older model and you'd like to avoid the steep depreciation that comes with a new car, a used vehicle is a wise choice. No matter what you decide to do, you can browse the wide selection of new and used vehicles from a quality dealer like Premier Kia to compare all of your options.
Altogether, buying a car boils down to understanding your financial standing, weighing the pros and cons, and deciding based on your personal situation and preference. Investing time in doing thorough research would eventually save you from regret in the long run. After all, a car is a major purchase, and it should not be decided on a whim.