Chasing the hottest looks and keeping up with the latest trends is one of the major driving forces behind the strength of the cosmetics industry. This allows it to grow year upon year and based on current predictions, the revenue of the global cosmetics market will reach over 122 billion U.S. dollars by 2025 which makes it highly lucrative thus creating competition across a host of top brands. 
There are many product categories within the U.S. cosmetics industry but some of the most popular include skin, hair, make-up, perfume and eye cosmetics, each vital components to most people's daily routine when getting ready. With so many products within each of these cosmetics subcategories, being the best is critical to the success of a product and that's exactly what Velour have done. Read on to find out more about how Velour lashes are taking the U.S. by storm.
1. A look into Velour Lashes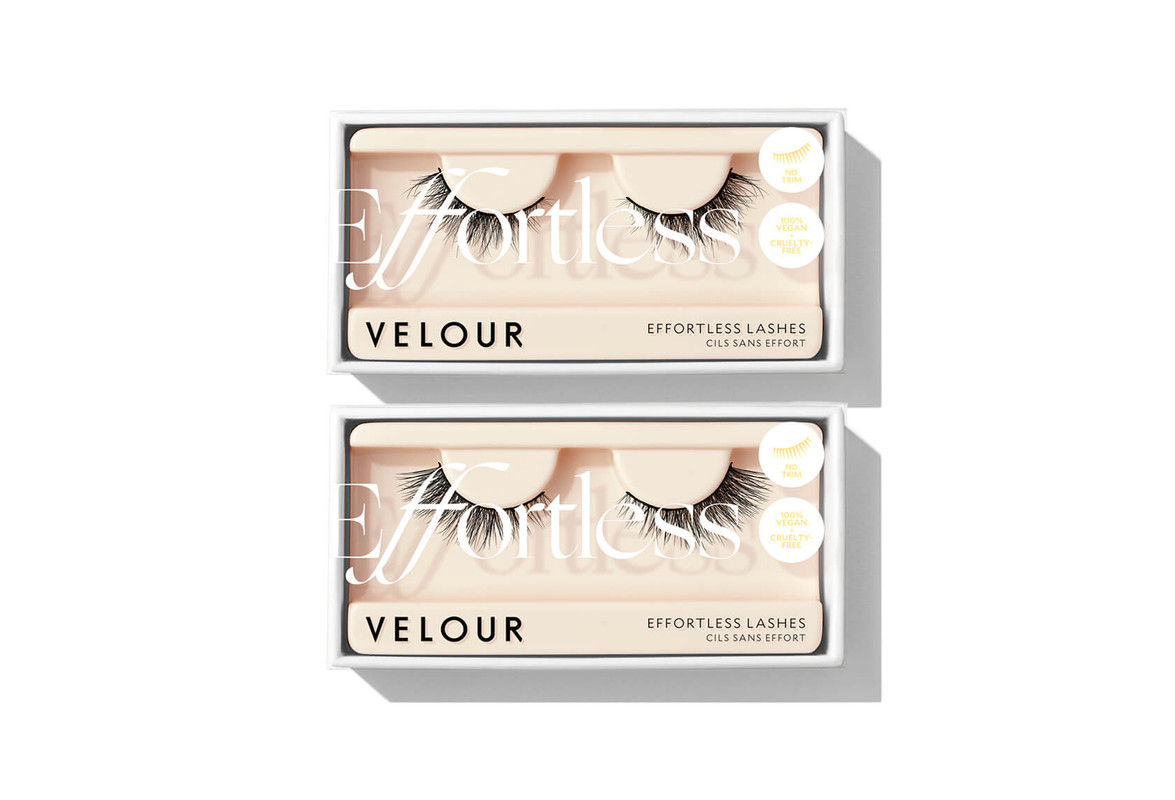 For a high-quality lash that is light on your eyelids, look no further than Velour lashes. Designed for comfort and longevity, Velour lashes are perfect for any eye with their flexible cotton thread lash band making application straightforward. Once on, their lightweight nature will make you forget that they're on there at all. Mimic natural lashes by adding volume and natural length with Velour lashes and you'll never opt for another brand again for your eye cosmetic needs. 
Whilst eyelashes are one of the central components to a great eye look, there are more products that are required to achieve the best look possible and Velour stocks them too. Find the solution to your eye cosmetic needs when you shop at Velour and purchase mascara, eyelash curlers, lash applicator and cotton pads. With all of these products, you'll be able to achieve the right look every time. 
2. Customer Care
As a way of providing great customer care, Velour has its own loyalty program called the Velour VIP which is a way of boosting their relationship with customers and create positivity around their community. Earn points for buying products, referring friends, having a birthday or reviewing products. These points can then be spent in the store which makes it a win-win. The customers get free products and the brand gets greater exposure. 
Feel like VIP every day with the Velour VIP loyalty program and receive first access to sales, exclusive event invites and free products to try before you buy. Created by LoyaltyLion in 2017, this loyalty program has allowed them to gain over 500 members, earning them 60k points too. 
3. Get influenced
With more than 4.5 billion people using social media, influencer marketing has become one of the best ways to sell products and Velour have taken full advantage of that. Consumers have moved to digital which means, you'll have to market products to suit their lifestyle which for the most part may involve scrolling, watching or listening and when people see their favourite influencers using a product, they instantly want to purchase it themselves.   
Velour has ensured that this is a part of their marketing strategy by recruiting influencers like Morgan Sellers and Laurissa Nicolette to show off Velour's products, in the hope that it will encourage people to buy them so they can achieve the same look.